2,000 high school students visited JU's higher education fair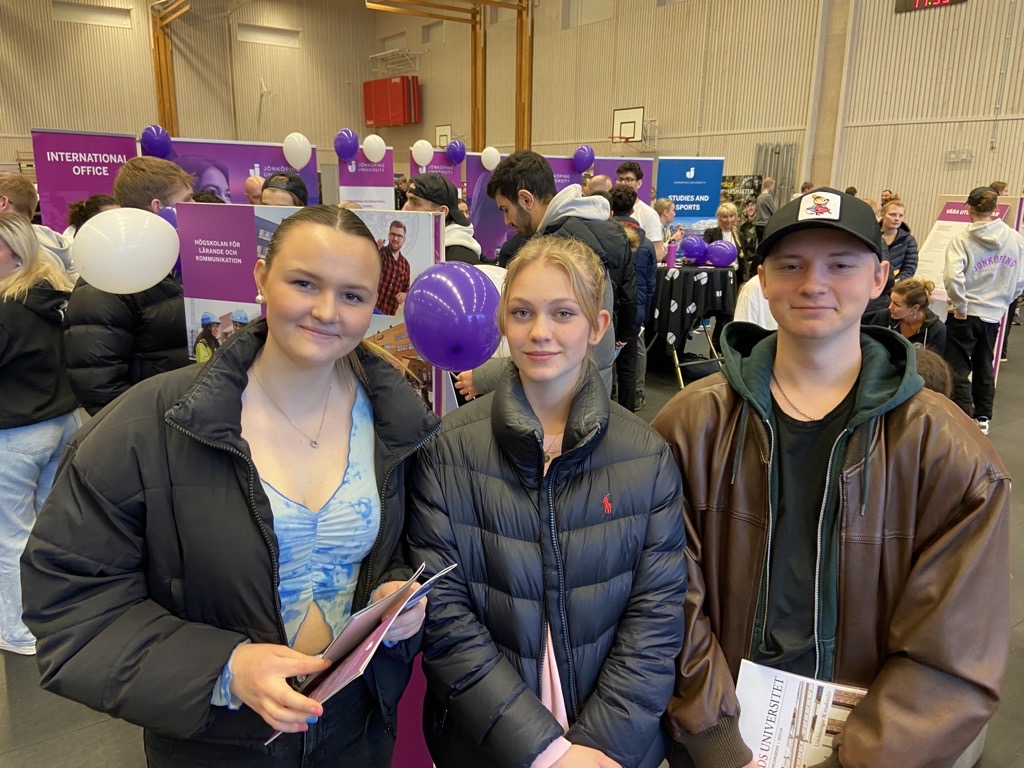 About 2,000 high school students from the municipality of Jönköping visited the education fair 'Framtidsmässan' at Campus Arena, Jönköping University on 25 January. The students got to hear from 30 universities and other education coordinators about what they can study after school.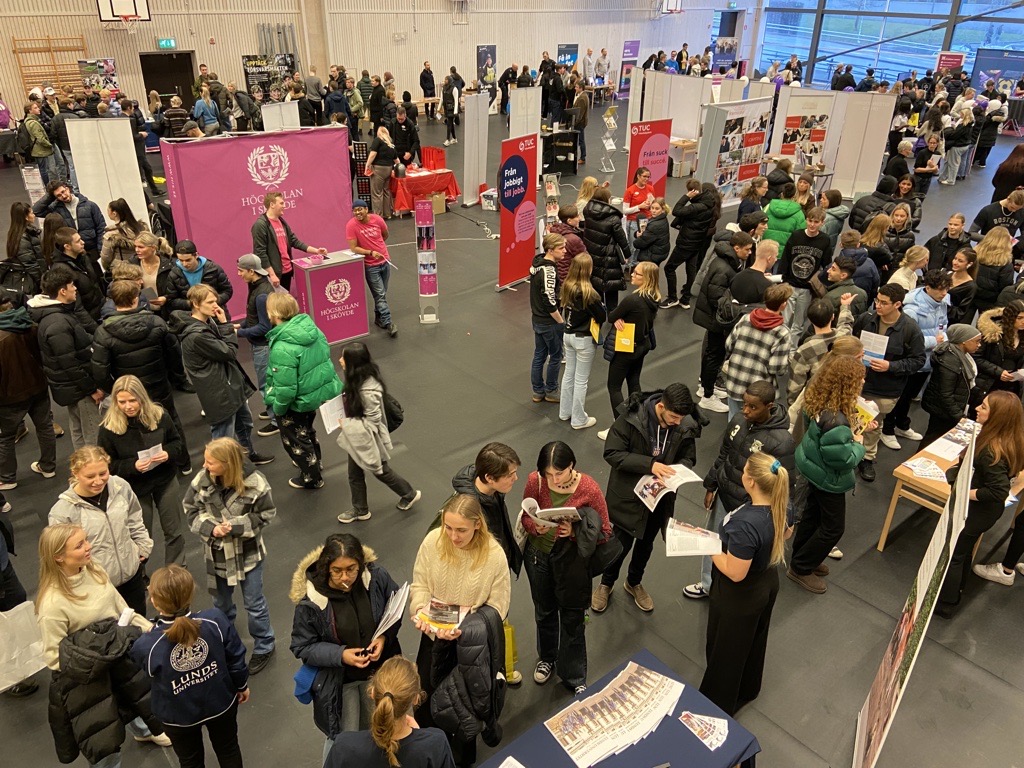 Framtidsmässan, which is organized by Jönköping University in collaboration with the state high schools in the Jönköping municipality, was back at JU after a two-year hiatus due to the Corona pandemic. The purpose of the fair is to inspire students to continue their studies by showing them the opportunities they have for higher education and subsequent careers. The majority of visitors to the fair were high school students, but students from the municipality's 'folkhögskolor' (adult education centres) were also invited. The four schools at Jönköping University had information sessions and tours for the students during the day.
Will apply to the School of Engineering
Beatrice Samuelsson and Alicia Leander, who study technology at Erik Dahlbergs high school (ED) in Jönköping, say they will take one or two years off after high school and then apply to the School of Engineering (JTH).
"I know many people who are currently studying or who have studied at JTH and they recommend that I go there. They say it's a great school with good teachers. And also, it's good that you don't have to move away to get a university education," says Alicia Leander.
Beatrice Samuelsson agrees and also points out that JU seems to have a very good student life with good cohesion between the students.
"I have seen pictures and videos on social media from their kick-off and they seem to be having a lot of fun," she says.
Their classmate at ED, David Moreau Persson, is interested in studying economics at Jönköping International Business School (JIBS). He too has heard good things about JU and JIBS and he thinks that JU has grown and developed a lot over the years.
All three think the fair was good for getting a broader picture of which degree programmes they can choose from before the applications period opens on 15 March.
"Showed great interest"
Berkant Hasan, who is in the second year of the technology programme at ED, came to the fair to see what courses and opportunities are available at JTH. He was one of the few second-year high school students at the fair.
"I want to have an extra year to go through the programs I am interested in before applying," he says.
Åsa Idrén, project manager for Framtidsmässan, was pleased that so many students came to the fair. She spoke to several exhibitors who said that the visiting students had shown great interest in their programmes and that there was generally a good atmosphere at the fair.