JU Solar Team met
Jönköping's business community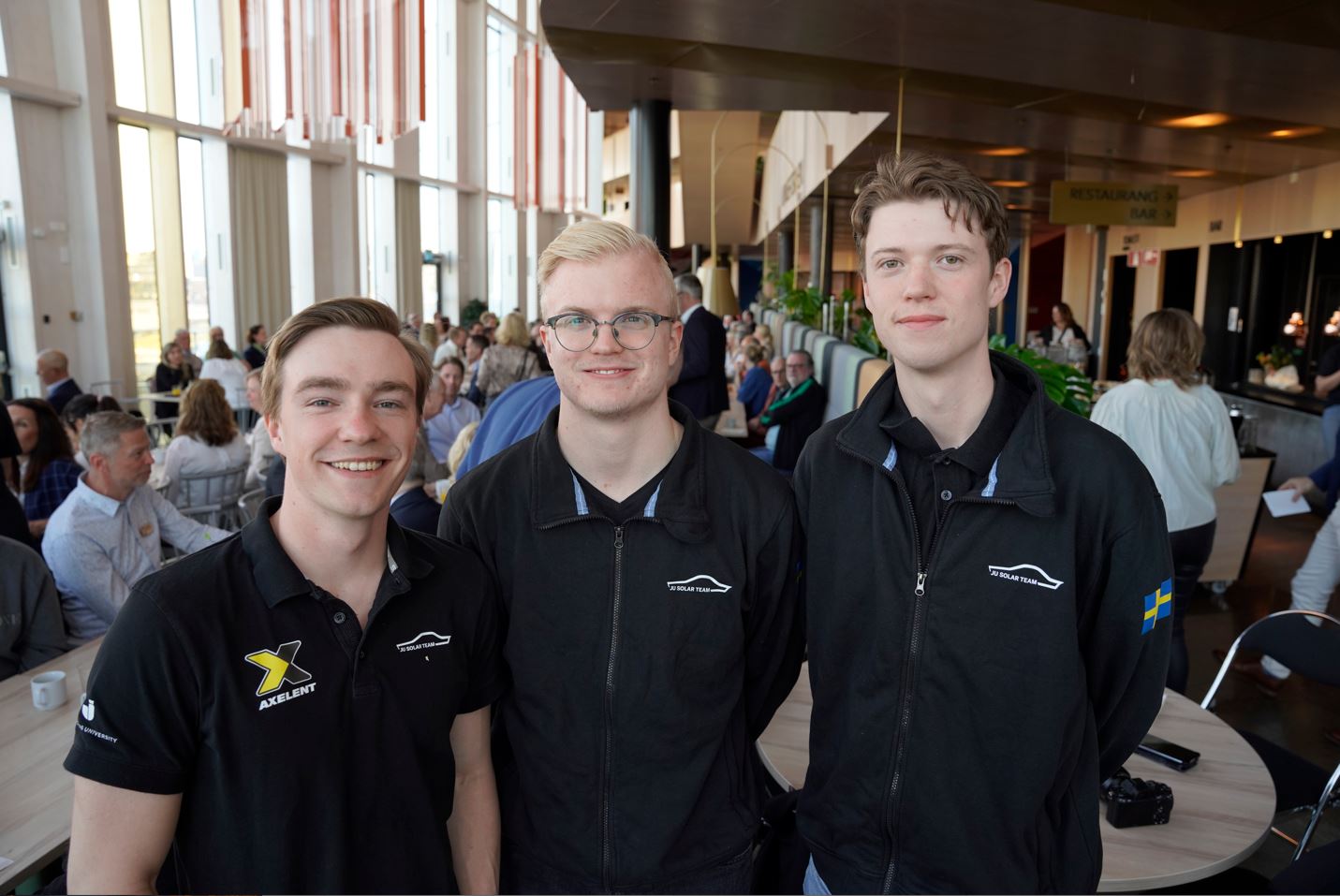 JU Solar Team talked about their new solar car Axelight and the competition Bridgestone World Solar Challenge at the business community event Good Morning Jönköping at Kulturhuset Spira on 12 May.
"We aim to win the competition," says Emil Gustafsson in JU Solar Team.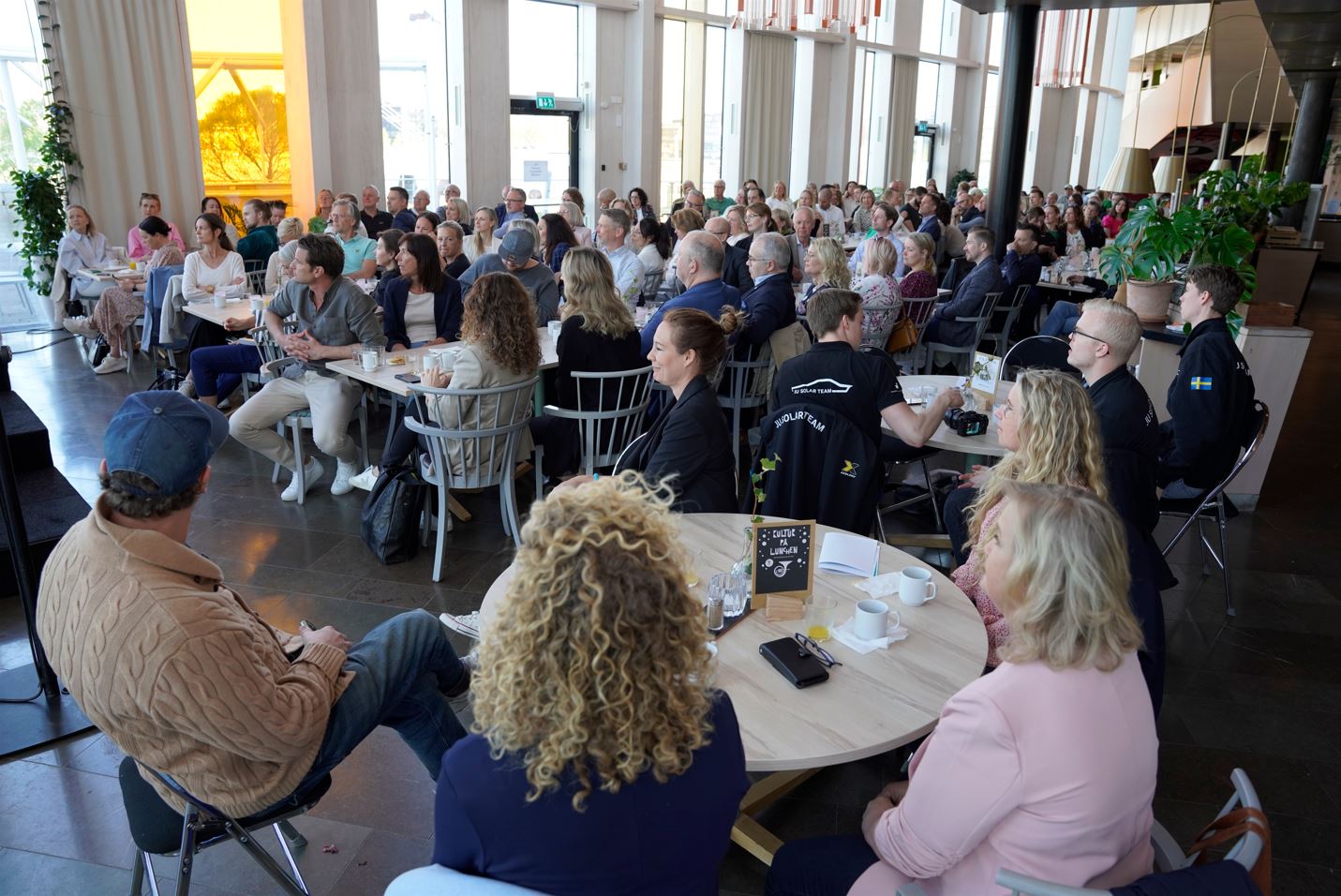 JU Solar Team has taken a step away from JU's previous solar cars and produced a streamlined solar car in a bullet model. It is slimmer, lighter and faster.
"Since it is a new concept, we have had to struggle a lot with the mechanics. We have tested many new things and have run into some technical problems that have not occurred with the previous solar cars, says Johannes Söderberg who represented the JU Solar Team at Spira together with Rasmus Johansson and Emil Gustafsson.
Extra
low center of gravity
The new solar car called Axelight has only three wheels, which reduces rolling and air resistance, but increases the need for stability.
"This means that the car must have an extra low center of gravity, says Rasmus Johansson.
He and his team members think that more teams will compete with bullet-shaped cars in this year's Bridgestone World Solar Challenge in Australia on 22-29 October. They feel that they are on the right track with their car and that it is good if they discover problems with the car now while they have time to fix them.
Tough competition from
the Netherlands and Belgium
Now an intensive test drive period of the solar car awaits, including at the Asta Zero test facility outside Borås. They said at Good Morning Jönköping that the most difficult thing about building a solar car is that there are so many technical aspects to consider. They are running for gold, but expect tough competition from primarily the teams from the Netherlands and Belgium. Axelight can theoretically reach 170 km/h, but a more reasonable top speed is 130 km/h and the average speed is expected to be around 90 km/h.
Read more about JU Solar Team hereExternal link, opens in new window.
Read more about Bridgestone World Solar Challenge here