International youth at summer school in Gränna
Jönköping University Enterprise (JUE) in Gränna conducted Jönköping University Youth Summer School in July for international young people. Mainly Mexican students aged 16-18 from private high schools came to Sweden to learn more about sustainability, entrepreneurship, Swedish culture, and academic skills.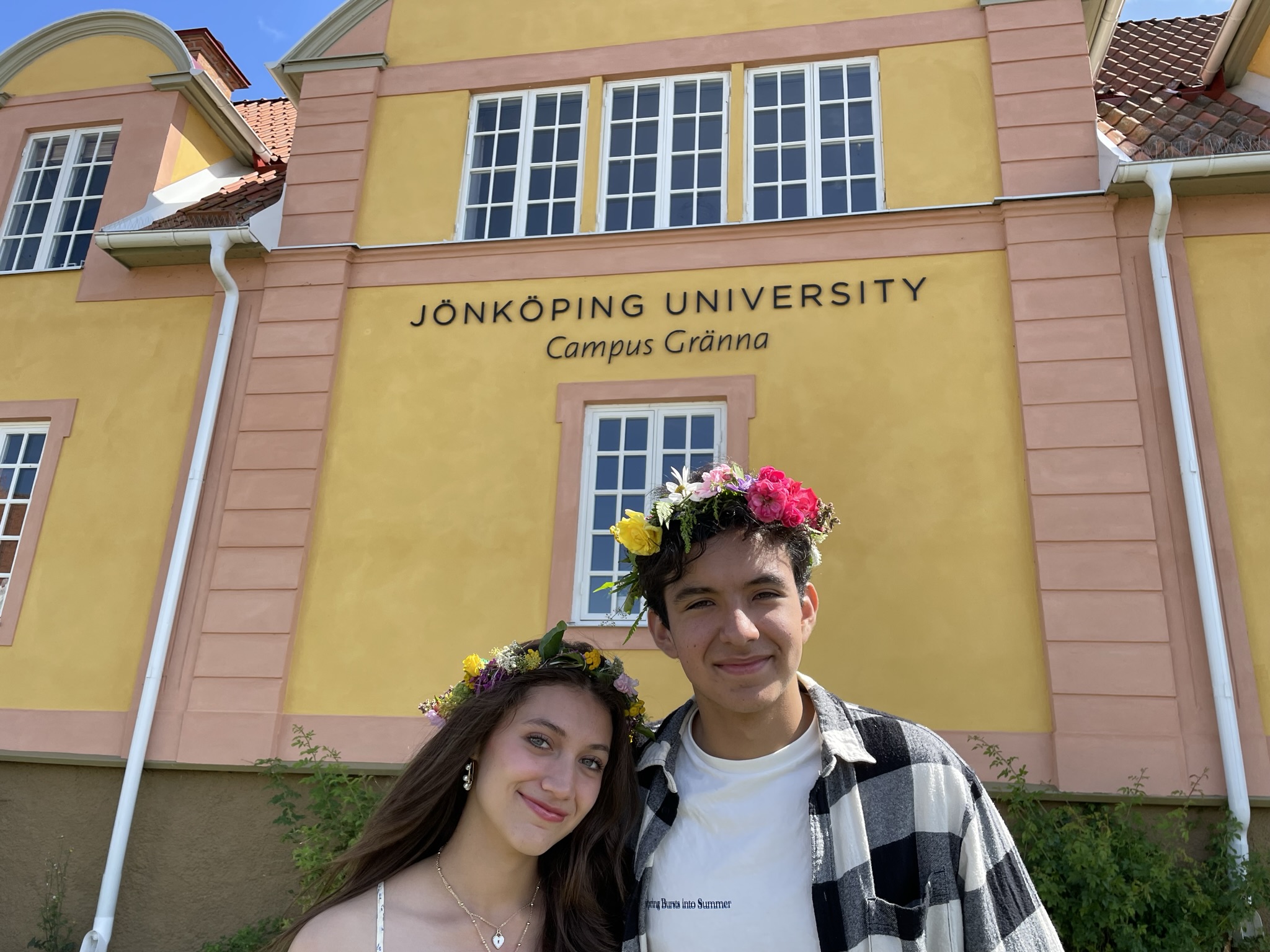 For the second year, JUE welcomes young people to the Jönköping University Youth Summer School. JUE is a subsidiary of Jönköping University (JU) with a mission to provide mainly language training to prospective students. The main purpose of the summer courses is to get more international young people interested in studying at JU. JU is already one of Sweden's most international universities and JUE supports this profile with its unique character.

"We started the idea of a summer school a couple of years ago. We give the participants new experiences and if we can get some of these students to choose to come back to JU and do their studies in Jönköping, we contribute to JU's goals. These students study at high quality high schools, mainly in Mexico, and are very good at English and study skills at a high level. Some participants from last year's summer school are interested in coming back and studying their academic studies here at JU," says Christina Dahlén D´Cruz, coordinator of the course and English teacher at JUE.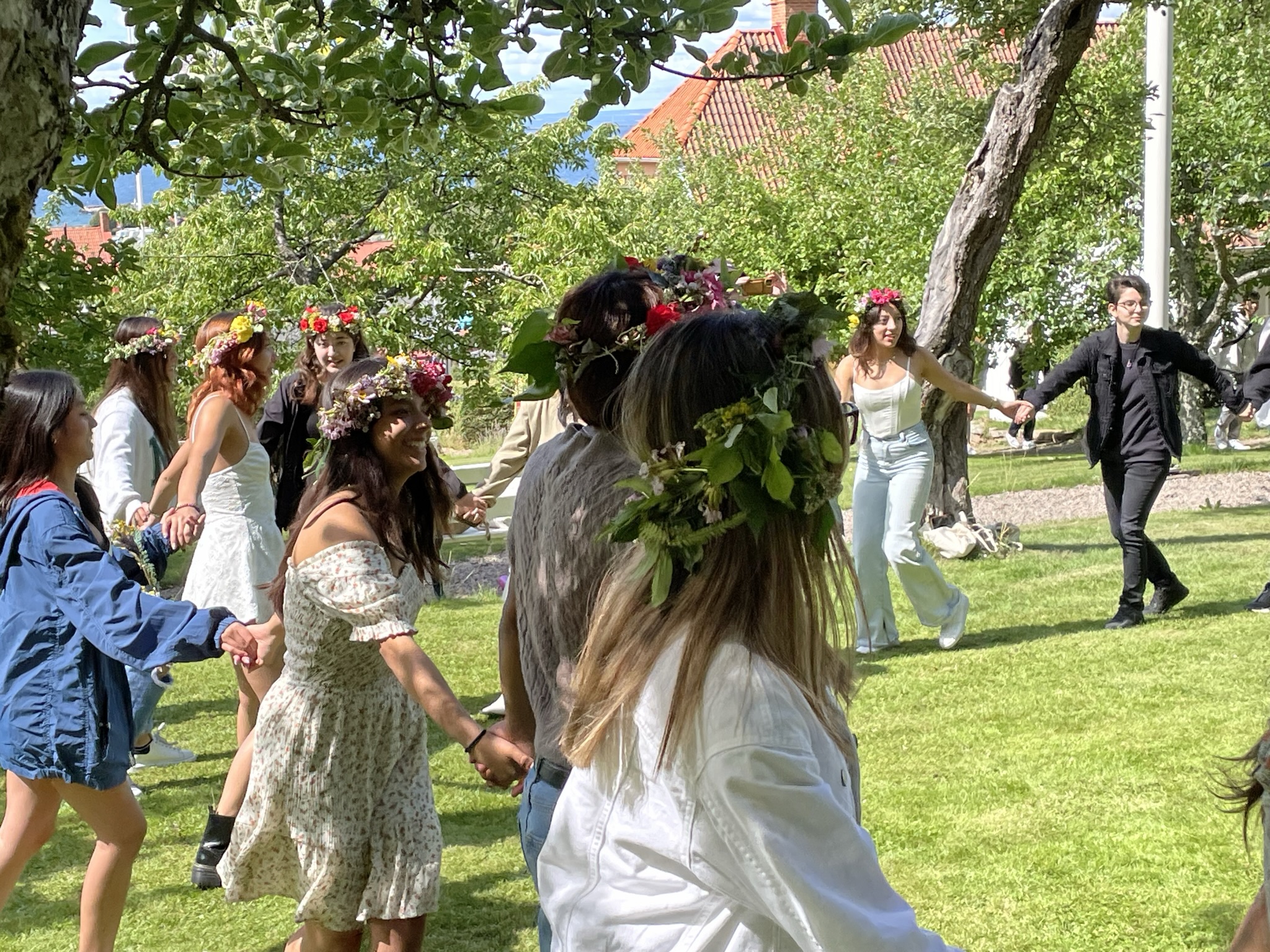 Christina says that it is very rewarding to arrange these courses where the young people get an opportunity to experience another country and culture and understand what it is like to study abroad. Coming from a big city in Mexico to little Gränna can be difficult to grasp.

"I have always dreamed of Scandinavia, and coming to Gränna is like coming to a fairy tale. It is so cosy and beautiful! When I heard about this course at my school, I applied immediately," says Miguel Barajas from the PrepaTec school.

It is an intensive four-week course for the participants. The course focuses on sustainability, entrepreneurship, Swedish culture, and academic skills, mixing theory with practice and study visits. Miguel Barajas from the PrepaTec high school and Atala Izaguirre from the IEST Anáhuac school are celebrating a somewhat delayed Midsummer.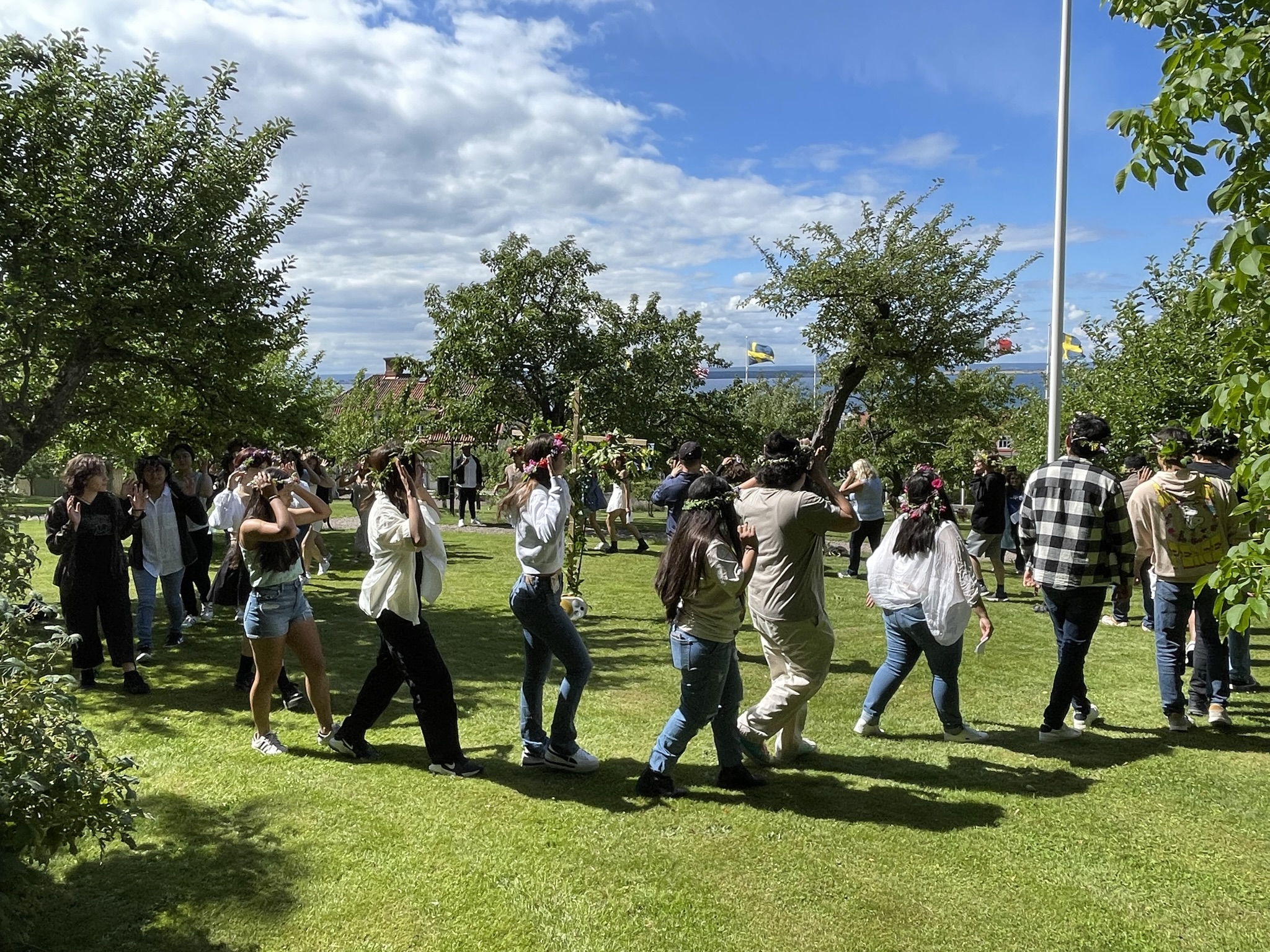 "We have been tying flower garlands and soon we will be dancing around the midsummer pole with dances like "The Bear Sleeps" and "Little Frogs". It's a bit strange but very fun! It is so clean here, so we are lucky to come here and learn. You Swedes think about Agenda 2030 in your everyday life, such as with waste sorting. Just by looking at how you build your cities, we see that everything works better here than at home," says Atala Izaguirre.

The course continues with a visit to Stockholm, where they will visit various museums and companies before their final exam in Gränna. When the participants return to their home countries, they will have gained new experiences about everything from studying at a university to Swedish culture and sustainability. Hopefully with thoughts about returning to JU for further academic studies.

Two different summer schools

The company Jönköping University Enterprise (JUE) conducts education within Jönköping University (JU) and has two different summer schools: the Pathway Programmes and the JU Youth Summer School.

Pathway Summer started in 2016 and is a programme for international students who need to improve their language, maths, and science skills in order to qualify for higher education. The goal of the Pathway Programmes is also to prepare students for life in Sweden and higher studies at Swedish universities and colleges and is aimed at those who are 18 years or older and leads to subsequent programmes at JU.

JU Youth Summer School started in 2022 and is aimed at international young people aged 16-18 who are still in high school and are deciding what and where to study in the future. The course focuses on sustainability, entrepreneurship, Swedish culture, and academic skills.