JU cooperates in project to help Roma communities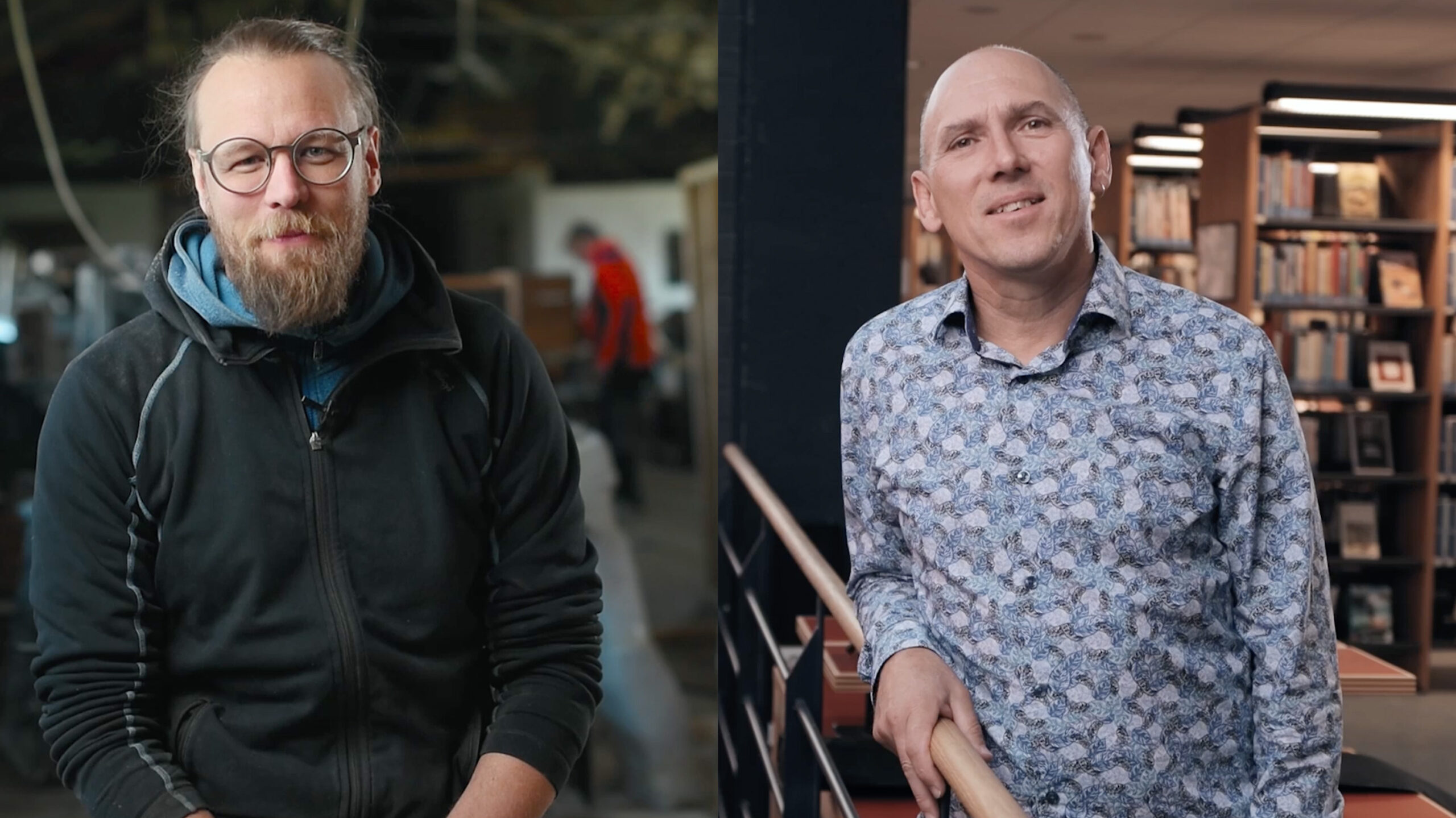 The Roma people have long been subject to harassment and exclusion, not least in Romania. Jönköping University, Erikshjälpen and the Swedish Alliance Mission are working together with a social furniture enterprise in Romania. The goal is to use social innovations to help create trust, build up good structures and contribute to lasting change in Roma communities.
Jönköping University (JU) is, together with five other Swedish higher education institutions, part of the Mötesplats Social Innovation (MSI) network, a national knowledge node for social innovation and social entrepreneurship. The network's activities are carried out in close collaboration between academia, business, public and non-profit actors and involve all the schools at JU.
The project in Romania, with the furniture company Kenosis Design, is an example of the social innovations JU is involved in as part of MSI. It is also a part of the overarching project – SIRU 2.0* – of the Media, Management and Transformation Centre at Jönköping International Business School.
Kenosis – a case study within SIRU 2.0, was founded in 2019 by the Swedish entrepreneur Andreas Samuelsson, employed by the Swedish Alliance Mission and has lived in Romania for 19 years. The core of the business is to manufacture unique and exclusive furniture made by Roma and Romanians who have a low level of education. They use wood that has been discarded because it is split, diseased or rejected as unsuitable, and turn it into exclusive furniture. Having been accustomed to unemployment and poverty, furniture builders get a chance to build up their self-esteem and professional pride at Kenosis Design. According to Andreas Samuelsson, integration grows out of practical action and long-term commitment. In his company, he wants to give the Roma a context and opportunity for personal development. Professional guidance in furniture-making skills in carpentry is therefore interspersed with life coaching.
Personal development is based on an investment in the individual
"Social innovations are new ideas that meet social needs, create social relationships, and form new collaborations. These innovations can be products, services, or models addressing unmet needs more effecively"
EU-kommissionens innovations- och tillväxtstrategi
Duncan Levinsohn, lecturer in business administration at Jönköping International Business School and SIRU 2.0 project coordinator, supports Kenosis Design's leaders with coaching and organizational development. In his research, he focuses on factors that create sustainable companies and believes that segregation cannot be countered through mere employment alone but rather through meaningful employment.
"Personal development is based on an investment in the individual. The experience through Kenosis is that a worker who receives respectful treatment and trust eventually shows respect and trust to others. And self-esteem comes when you create a product that is in demand and appreciated," says Duncan Levinsohn.
The non-profit organization Erikshjälpen has supported Kenosis Design for many years, and has, among other things, built up an initiative where 60 Roma children come to After-School every day to get extra support in their education. In doing so, the organization takes a holistic approach, looking after its workers' quality of life beyond the workplace.
*SIRU 2.0 focuses on how social innovation and social entrepreneurship are integrated into local and regional processes linked to business, academia, the public sector and civil society to help solve societal challenges in the Jönköping region. The project's goal is to develop an effective support system and tools for social innovation, with societal challenges and issues of SME sustainability in particular focus. SIRU 2.0 is financed by Tillväxtverket with EU funding and also by Region Jönköpings län. It is a collaboration with Coompanion Jönköpings Län.