Esports industry speaks out at JIBS
Day 2 of the Esports symposium at MMTC research centre

External link, opens in new window. saw stakeholders of the esports industry take centre stage and share their experience and knowledge in a series of open lectures.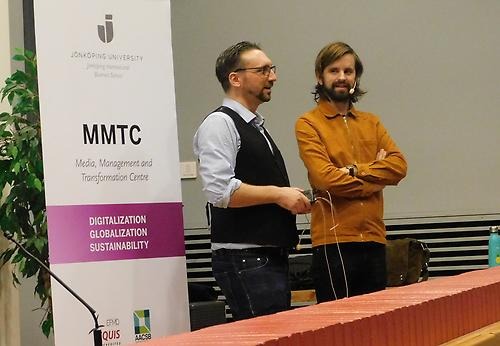 On Thursday 28 November, representatives from different corners of the esports world came to Jönköping International Business School to give a series of lectures covering a variety of topics relating to the esports industry.
Organisations who took part in the lectures included Dreamhack

External link, opens in new window., The Esports Observer, Female Legends 

External link, opens in new window.and the Esports Integrity Commission

External link, opens in new window..
The lectures covered a range of subjects: how to legitimise esports and increase regulation and best practice; the history of Dreamhack and the concept of creating the 'gaming lifestyle experience' and the community aspect of esports and how this affects the commercial side of the sport.
Leona Achtenhagen, Director of MMTC research centre at JIBS, looks forward to further collaboration with the esports industry.
"MMTC was originally founded to better understand transformation of the media industries and this has led to major research on business and industry digitalisation. We can combine our experience of media business and our interest in digitalisation to help different stakeholders in the esports industry explore the challenges they face, and the newly founded international research network can provide a great platform for this."
Read more about the two-day esports symposium here.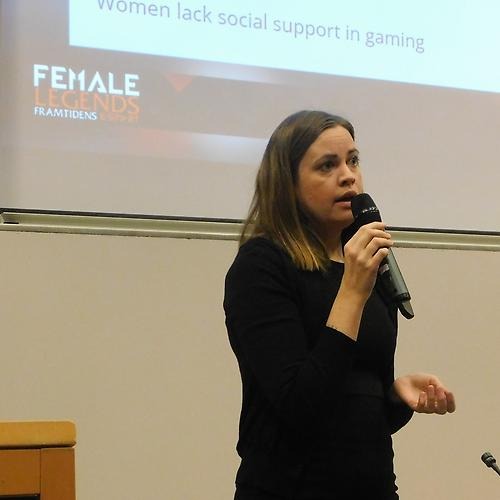 Liza Lind, chairperson of Female Legends spoke about empowering female and non-binary participation in esports. She spoke about online harrassment that female gamers are subjected to, and the fear that women have when participating in esports.
"Women tend to use gender neutral names in gaming and they are less prone to using voice chat. The hatred they get is usually targeted towards their gender rather than their skill in a game. More work needs to be done with esports organisations to make female and non-binary gamers feel safe, and to change the attitude of male gamers."