Alumni of the Year awarded at Jönköping University
On Wednesday 22 September, Jönköping University (JU) will present the Alumni of the Year 2021 award during a ceremony in the JU Aula. The event will also be livestreamed, which means that anyone who wants to can watch the ceremony. Mats Jackson, Executive Vice President at Jönköping University, will award prizes to the five people who will be able to call themselves 'Alumnus of the Year 2021'.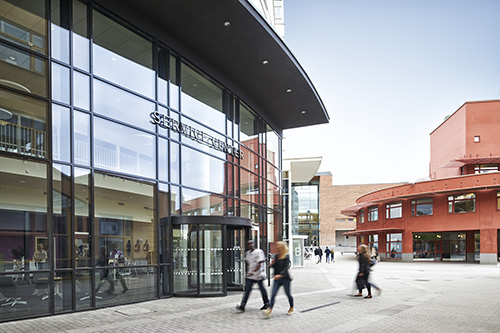 JU's four schools (the School of Health and Welfare, the School of Education and Communication, the School of Engineering, Jönköping International Business School) as well as Jönköping University Enterprise – gathered nominations for Alumni of the Year during the autumn. The management of each school then agreed on one person, a former student, who will receive the award at the ceremony on Wednesday.
"Our alumni are a true link between us and society, and it is important for us to keep in touch with them. This award is a way to promote, recognise and reward alumni who have made outstanding contributions in their professional role or as an individual," says Mats Jackson, Executive Vice President at JU.
JU has worked with alumni for a long time as they are important ambassadors for the university. The alumni have a lot of experience, partly from their study time at JU, partly from working life, and in many cases they have good advice to share. Awarding Alumni of the Year during a ceremony is a new phenomenon for JU, however this is something that is planned to become an annual event.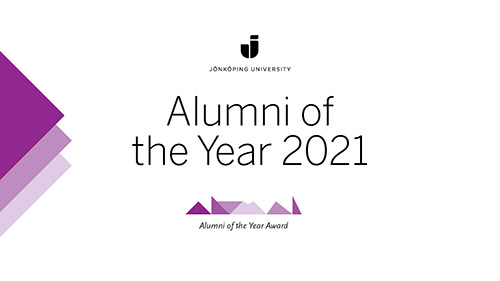 Executive Vice President at JU, Mats Jackson, will begin the ceremony by handing out the the Alumni of the Year award to the five alumni and will read out the reasons for their nomination. The ceremony is followed by a panel discussion led by Andreas Torén from the Career Center, where the alumni will talk about their experiences from the university, from their professional lives, and give some useful tips for current students.