JTH students light up Stockholm during Nobel Week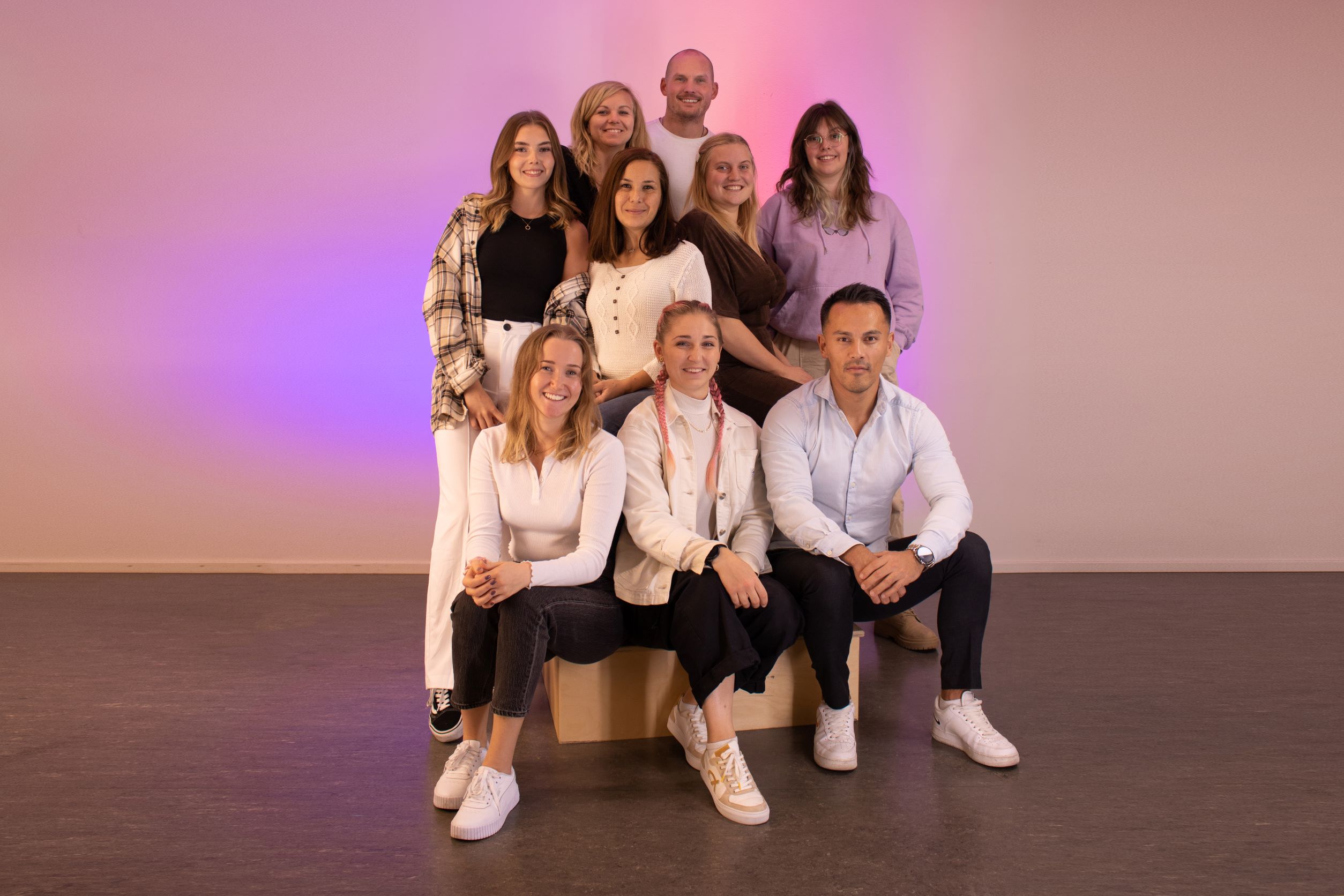 Lighting Design students at the School of Engineering (JTH) at Jönköping University (JU) have created two of the light installations that will be exhibited at the Nobel Week Lights festival in Stockholm 3-11 December.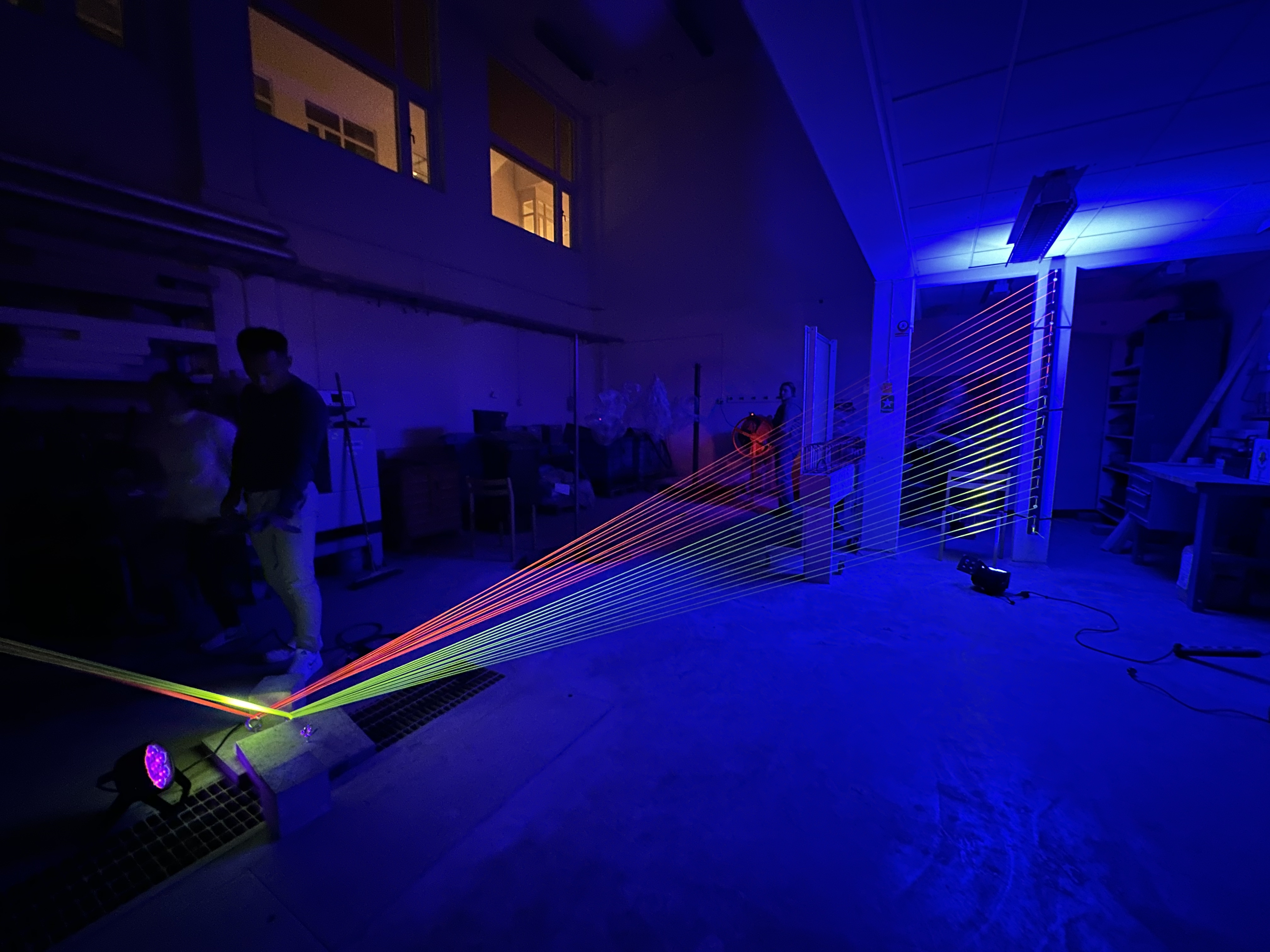 Nobel Week Lights is a light festival in Stockholm that takes place during Nobel Week, and which recognizes Nobel laureates over the years and their accomplishments. This year's program includes 22 light installations. The contribution "Perspective", which will be set up in the sculpture park behind the Modern Art Museum, has been made by nine Lighting Design students from JTH in collaboration with the Royal College of Music (Kungliga Musikhögskolan, KMH) in Stockholm.
The JTH students are responsible for the lighting, while the KMH students have composed the music for the exhibition.
"Boosts your confidence"
"It's fun to work on a real project for an international audience. It boosts your confidence," says Sofia C Lindén, student at the Lighting Design programme at JTH and project manager for their "Perspective" installation at Nobel Week Lights.
Her classmates Sara Liljeström and Razan Albunayah agree.
"This is great fun to be a part of and an opportunity to broaden our scope in lighting and lighting design," says Sara Liljeström.
In their light installation, the JTH and KMH students have been inspired by the Nobel laureate in literature from 2020, Louise Glück. They think that her complex and multifaceted poems are fitting for their light installation and were keen to highlight a female Nobel laureate.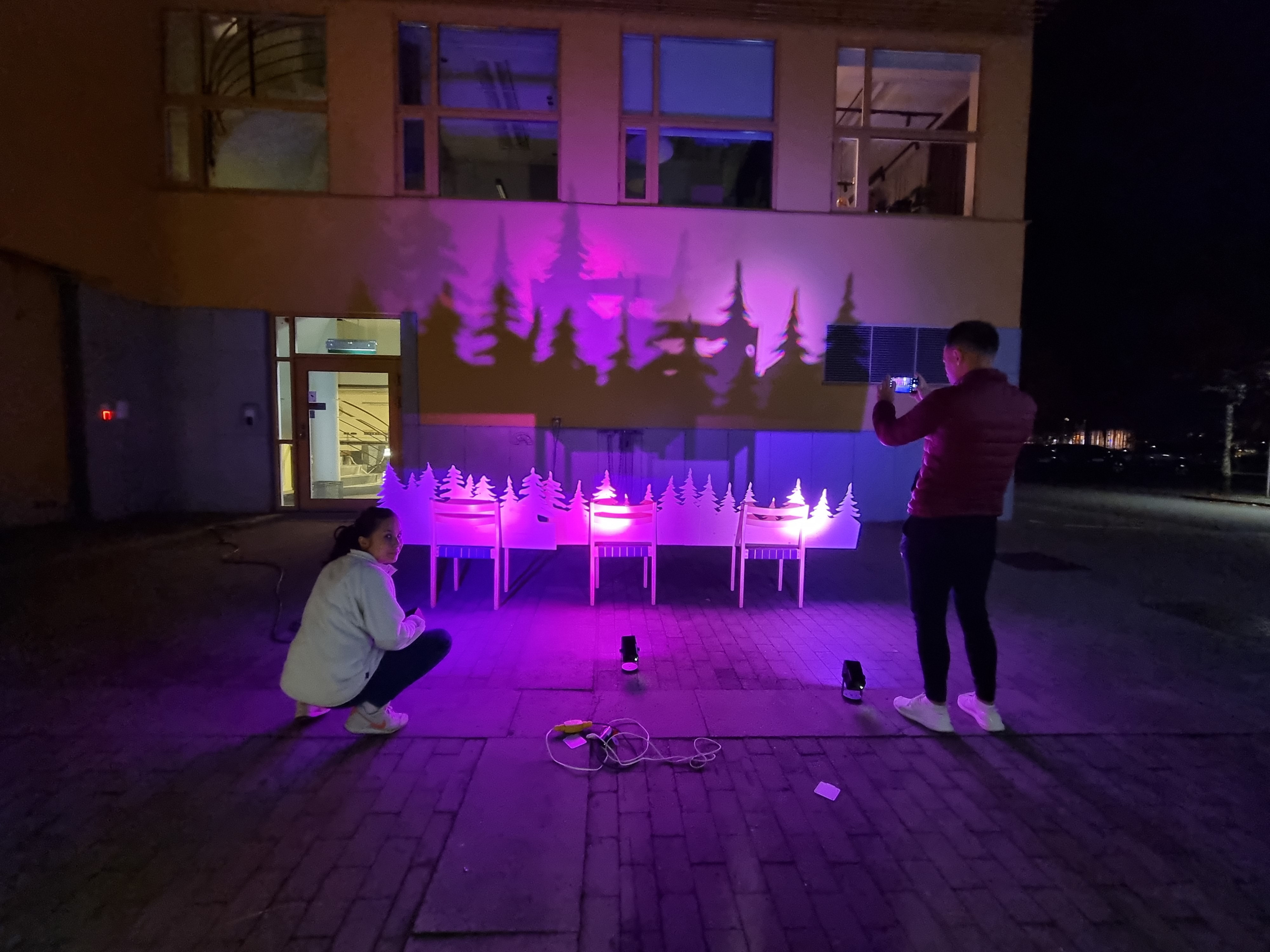 Shadows and threads of light
"Her poems are quite dark and fleeting, but still hopeful and we try to recreate that feeling with, among other things, shadows and threads of light in bright colors that run across the area," says Sofia C Lindén.
The students have been working on the installation since the start of the semester during the course 'Expo event'. Their course teachers are Johan Röklander and Mikael Petersson, Laboratory Technologist's at JTH.
Sofia C Lindén, Sara Liljeström and Razan Albunayah agree that the practical parts of the installation have been the most fun - working and testing different solutions and building the exhibition. They maintain that their installation will offer a cool and inspiring experience where visitors can enter their own world.
"We have worked like dogs for this, so I look forward to the week after the exhibition when everything is dismantled and has gone well and that we can blow off some steam and take our Christmas break," says Sara Liljeström.
The students' installation is sponsored by lighting companies Erco, Fergin and Signify.
Lighting Design student exhibits at Sergels Torg
Philip Nilsson, who also study Lighting Design at JTH, has worked on both the "Perspective" installation and his own light sculpture "Divina Proportione Louise", which he will exhibit at Sergels Torg in Stockholm during the Nobel Week Lights. The artwork is inspired by Leonardo Da Vinci's "De Divina Proportione", but consists of five steel face profiles of Louise Glück, where each profile is illuminated by a string of pixel LED lights. He has spent over 400 hours on the sculpture, which is made entirely by hand and consists of several complicated bends.
"The sculptures evolve as I work with them on a project like this. I visualize a lot in my head and test and implement what I believe in. It will be a lot of fun to participate in Nobel Week Lights, but also a great challenge," says Philip Nilsson.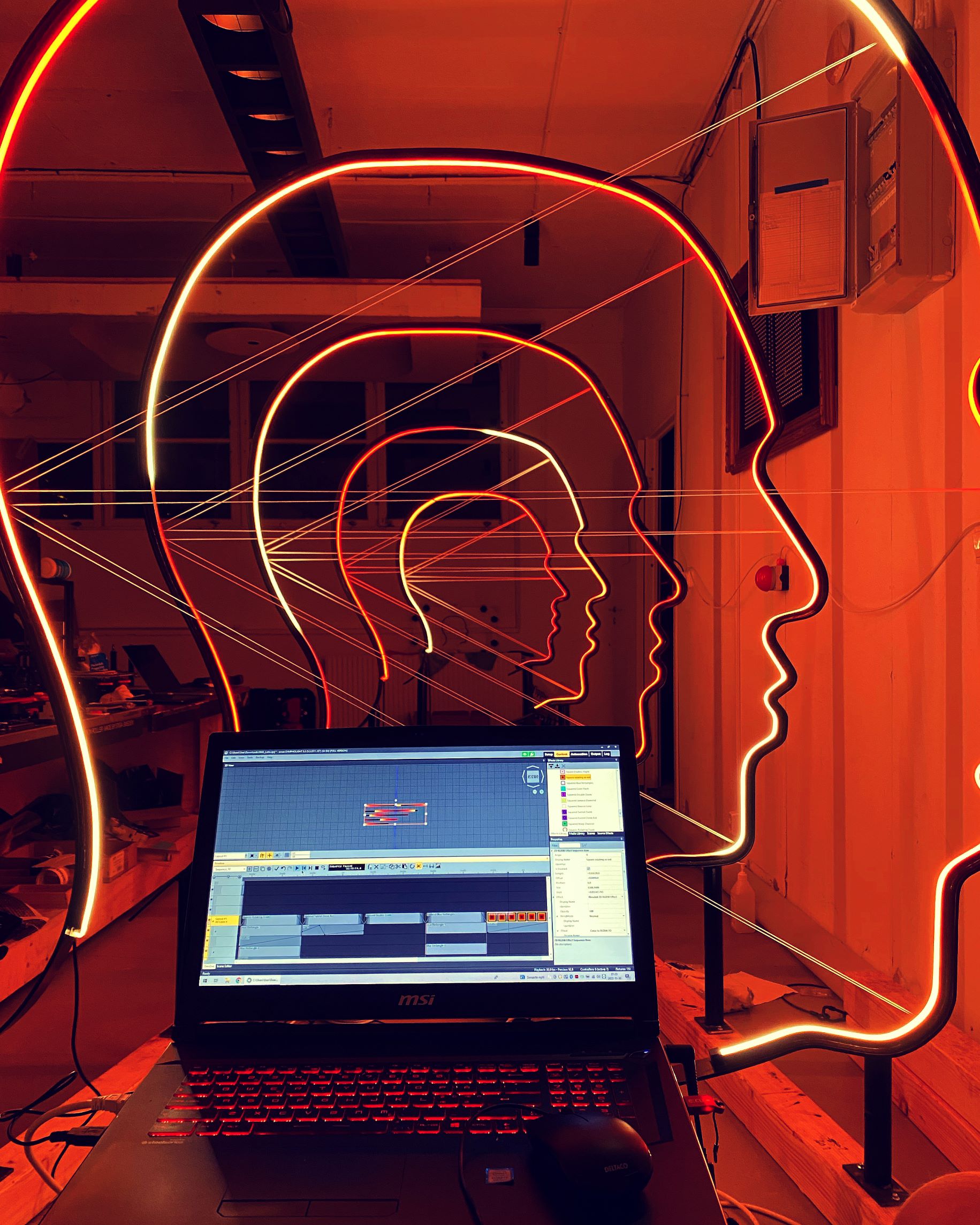 Read more about "Perspective" and Nobel Week Lights here

External link, opens in new window.
Läs mer om "Divina Proportione Louise" och Nobel Week Lights here

External link, opens in new window.
Laboratory Technologist

School of Engineering