Engineering students contribute to development in international companies
At Jönköping University, engineering students get the opportunity to go abroad to study and do internship in collaboration with partner universities and global companies.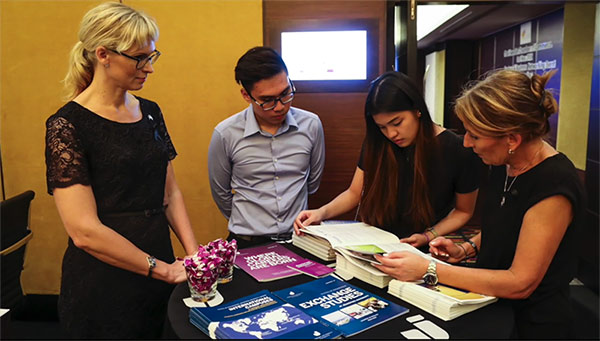 The School of Engineering at Jönköping University has established international nodes for implementation of education and research in an international environment. Through these activities students can study abroad at one of Jönköping University's partner universities and combine the academic studies with internship or final thesis project in collaboration with a company.
The collaboration promotes companies that operate globally and in need of manpower, skills, research and development. Examples of the companies involved are Volvo, Electrolux, Scania, Ericsson and Ikea.
Today engineering students at Jönköping University can take part in this collaboration in South East Asia, South Africa and Brazil.
Interview with Peter Björk, Executive Director of the European Association for Business and Commerce in Thailand: