Design students pay homage to Ingmar Bergman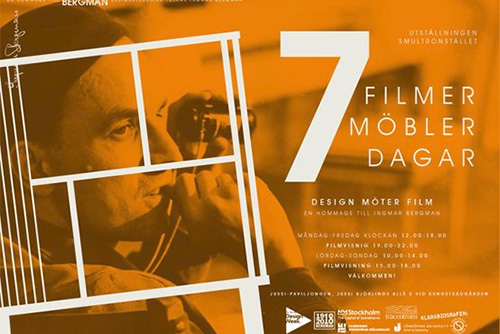 In 2018, Ingmar Bergman would have turned 100 years old. This anniversary is being celebrated by undergraduates from Jönköping School of Engineering who are studying on the degree program 'Product Development with furniture design' at Träcentrum in Nässjö.
The design students found inspiration from Bergman, his films and his home at Fårö, and then interpreted his life work in seven unique objects. These will be displayed on 5-11 February at the Stockholm Furniture Fair and Stockholm Design Week.
Every day a different piece of newly designed furniture will be on display in the Jussi pavillion in Kungsträdgården, along with a viewing of the Bergman film that inspired it.

Read more about Stockholm Design Week and the Stockholm Furniture Fair here

External link, opens in new window..