Gold and bronze to Jönköping University Rowing Association!
Saturday 7 September it was time for the finals in European Universities Championship in Rowing on lake Munksjön and Jönköping Universitys own rowing team won medals in two of the races!
Amanda Tholin competed in the first race of the day, B-final in womens single lightweight and came in sixth place. Just short of an hour later it was time for the first race where medals could be recieved, when Filip Nilsson and Eskil Borgh competed in the mens double A-final. It was an extremely even race which Filip and Eskil finally won infront of the home audience with a bare second!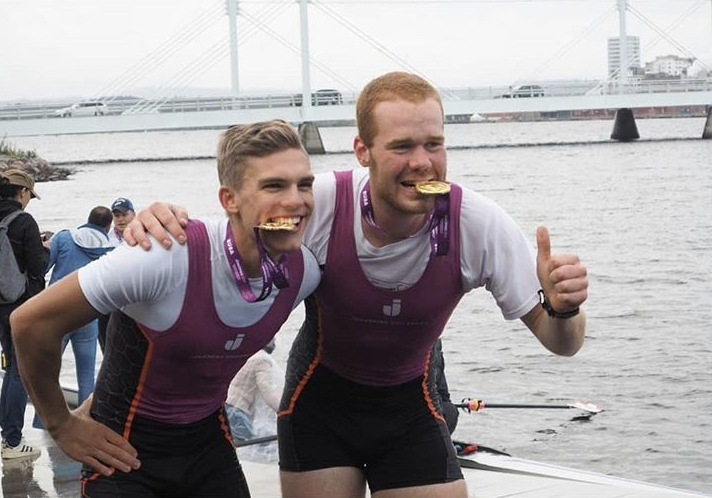 Julian Patrick Abuzeni competed in the C-final in mens single in the afternoon and came in third place. Only minutes later it was time for the second race where the hope for a medal was high, the A-final in mens single when Eskil Borgh competed in his second race of the day. During most of the race it seemed as though he would finish in the lower part of the result list, but after an incredible sprint he managed to join the top and after a long wait for the photofinish the crowd was cheering when the result finally came and it became clear that he had won the bronze!
The day offered a varied weather but the audience was persistent and the athmosphere great. A huge congratulations to Filip Nilsson and a double congratulations to Eskil Borgh, what a fantastic achievement!