Frida Lygnegård in the finale of Researchers' Grand Prix 2019
Summarising a doctoral thesis in four minutes is not a simple task. Making it easily understandable and inspiring is even harder. Frida Lygnegård, School of Health and Welfare, Jönköping University, can do all these things, which she got to show off when she was one of only eight contestants in the finale of the prestigious contest Researchers' Grand Prix 2019.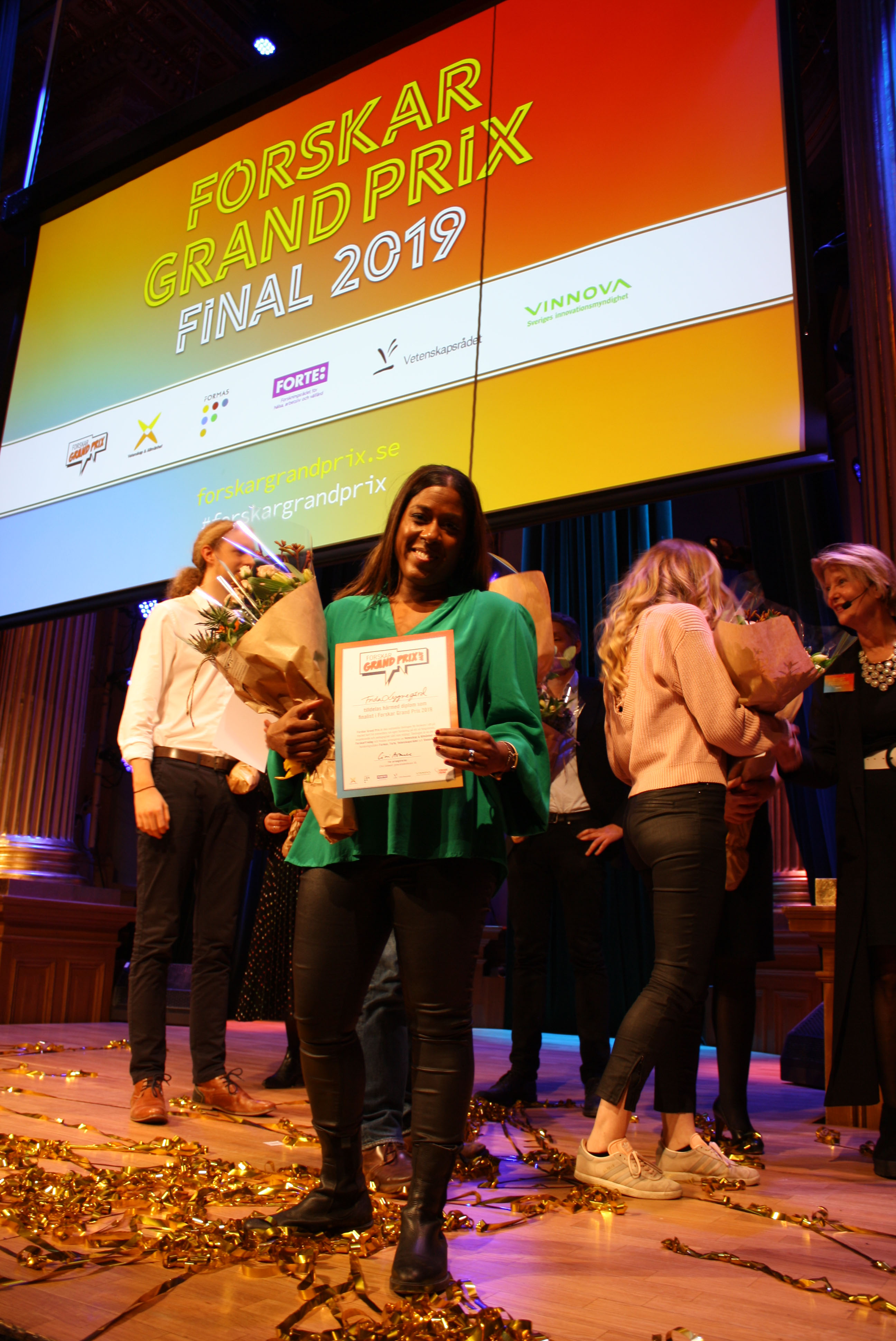 Frida Lygnegårds presentation goes under the name "What effects children's involvement?" and her research is about what affects adolescents' sense of involvement. In her presentation during Researchers' Grand Prix, Frida chose to illustrate her research by describing a fictive girl named Lovisa. In a pedagogical way, she could then explain how adolescents who follow either the elementary education plan or the elementary education plan for adolescents with special needs experience their level of involvement during different activities, and what affects their experiences.
"Even if Lovisa is participating physically in her math class, we can't expect that she feels involved in it, unless we ask her how she feels about it", Frida Lygnegård explained in her presentation.
Frida qualified to the competition through N.Ö.R.D (National Open Countrywide Event) and was coached beofre the finale by an expert in order to improve her presentation.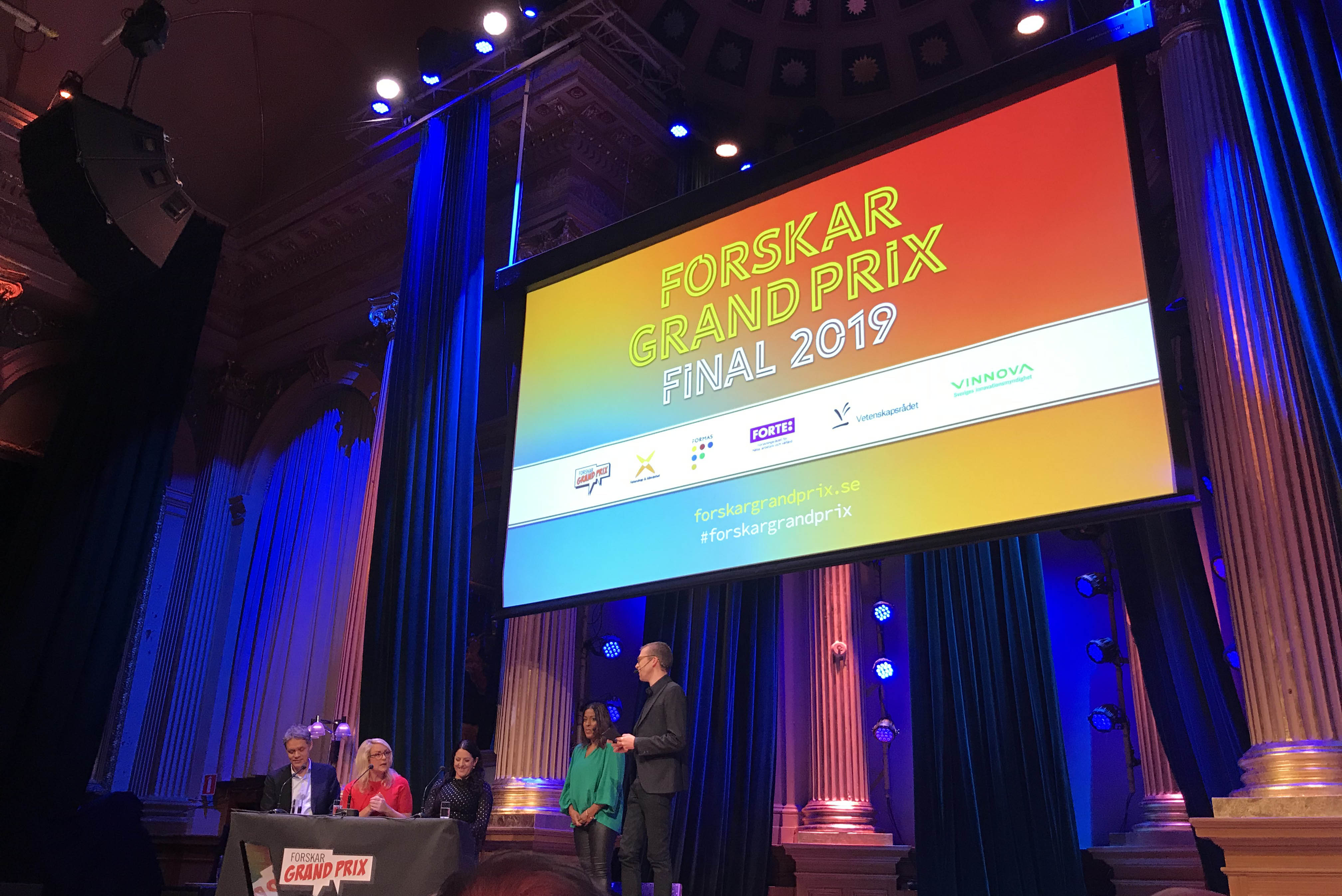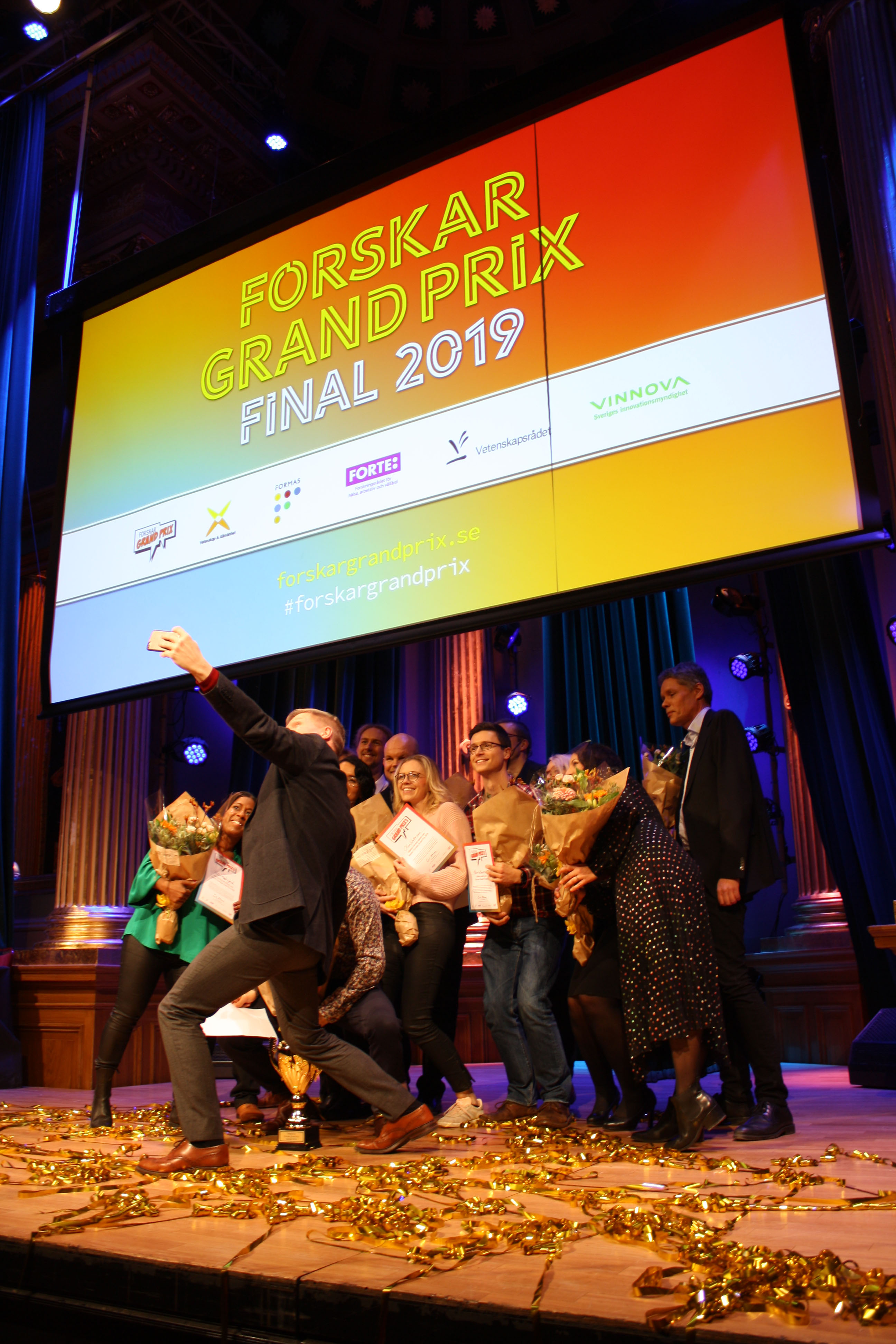 During the finale the contestants were given points by a jury on stage at Nalen in Stockholm, but the audience and people who followed the live steam could also influence the result by voting.
"To present your research in four minutes is a real challenge. It's been an honor to participate in the finale and to be on a stage this big presenting my research! I also see this as a great opportunity to lift all the adolecents who have taken their time and responded to all the questions in my research project, but also to show financiers and the public how the research funds have been used", says Frida Lygnegård with pride in her voice.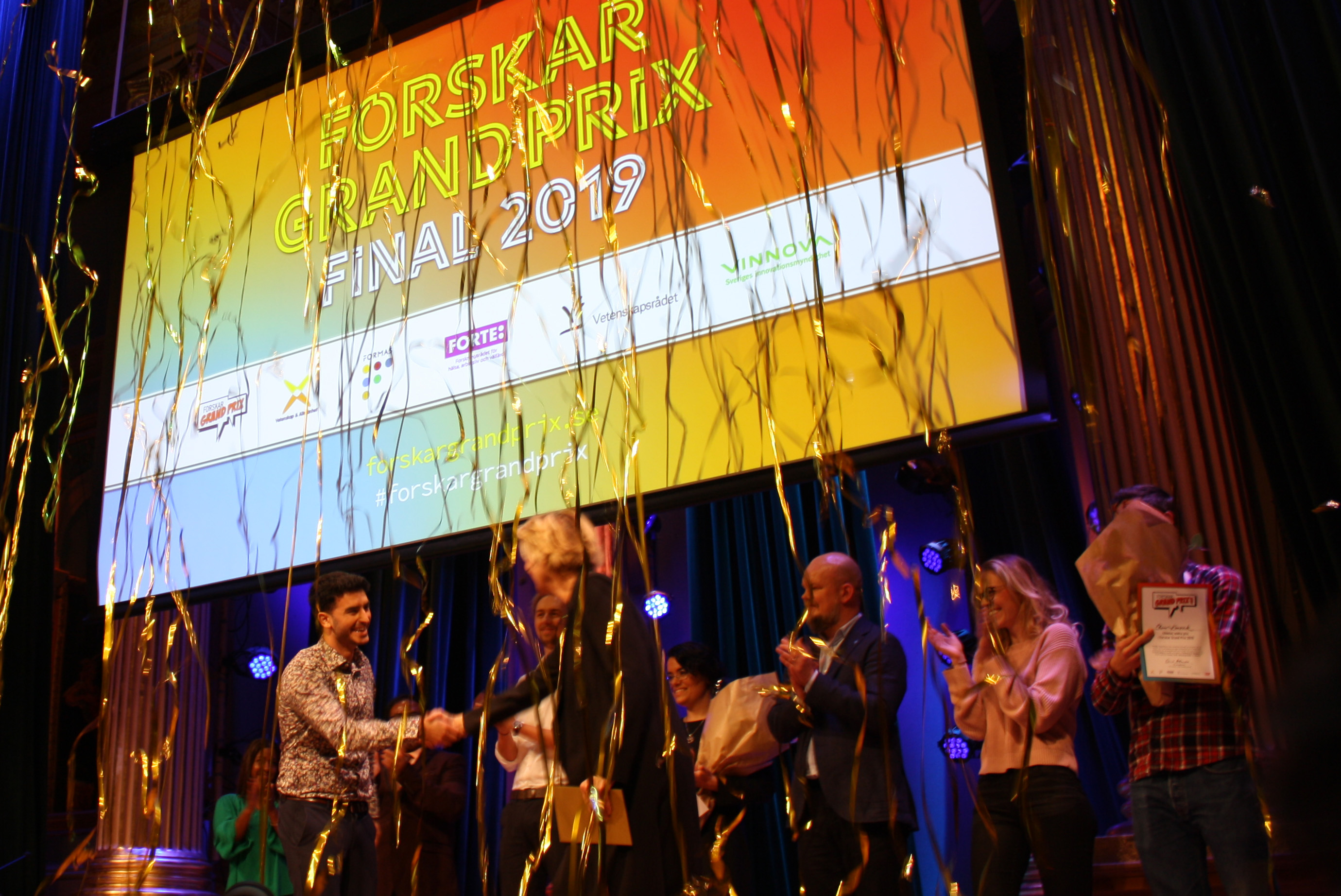 It is now possible to watch the entire finale of Researchers' Grand Prix on Vetenskap & Allmänhets youtube channel, you can find the clip via this link or below. (Note! The finale is mainly in Swedish)