JUSTICE success at DreamHack Winter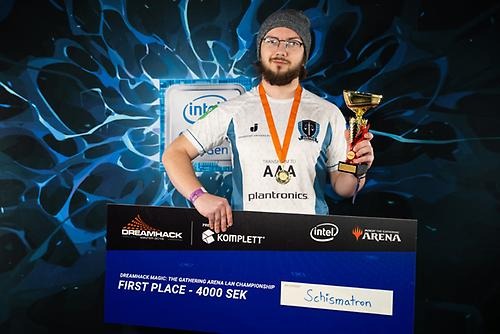 The student association JUSTICE (Jönköping University Student Team in Competitive E-sport) participated in DreamHack Winter 2019,which took place between 28 November - 1 December. DreamHack, similarly to Jönköping University, turns 25 this year and has grown from a small LAN-party in 1994 into the worlds largest lifestyle festival for gamers.
During 2019, DreamHack has held eleven festivals, spanning eight countries and three continents. Two of these festivals have taken place at Elmia in Jönköping.
JUSTICE has competed at DreamHack for several years and this year the association was represented by both board members and competitive teams who participated in different tournaments. 

Results:
Simon Lindström:
1st place: Magic: The Gathering (main event)
3rd place: Teamfight Tactics (main event)
TFT:
3rd place (Saturday tournament)
4th place (Sunday tournament)
PUBG Team:
4th place (main tournament)
CS:GO Team:
2nd place (side event)
League of Legends Team:
1st place (Second 2v2 tournament)
Below is a slide show from DreamHack Winter 2019, congratulations to all the winners!
Read more about JUSTICE e-sport association here.