Jönköping University participates in Climate Week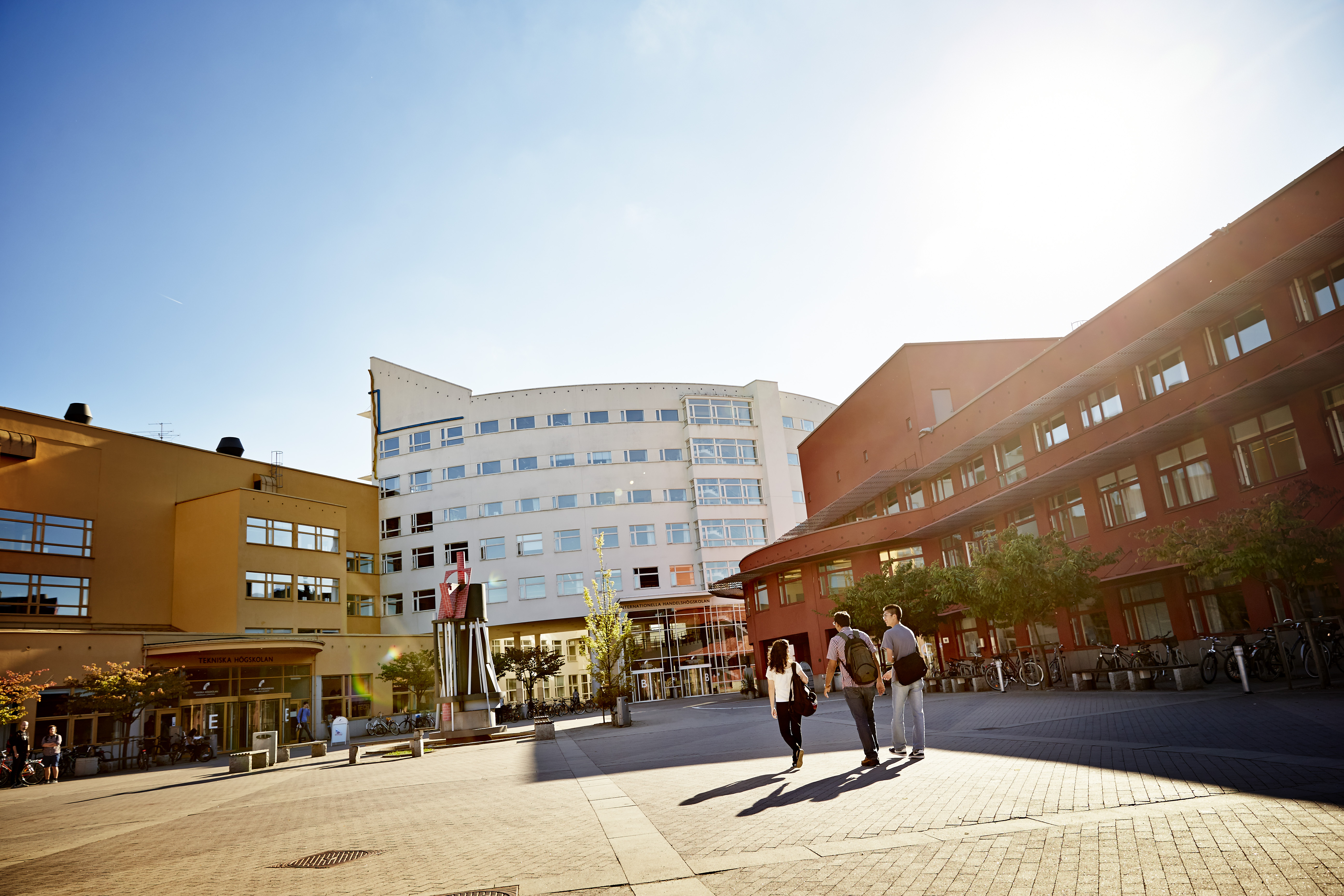 On 16–23 September, Climate Week will be held in the Jönköping region. During the week, Jönköping University (JU) organizes the webinar "Conversations that benefit society", in which President Agneta Marell and researcher Ulli Samuelsson will participate.
JU's strategies for 2020–2025 includes to "contribute to a sustainable future". One example of this is that all the schools within Jönköping University are environmentally certified by Jönköping municipality. Climate Week is organized by the Climate Council in Jönköping County, where Jönköping University is one of many organizations. The goal of Climate Week is to create conditions for achieving the vision that by 2050 Jönköping will be a climate-smart "plus energy" county. The events are open to the public and free of charge, thanks to a large commitment from inhabitants and organizations in the county.
"I think that this year's Climate Week is characterised by cross-border, easily accessible and motivating activities that provide knowledge, inspiration and increased awareness of the benefits of active climate work," says Andras Olsson, administrator of Climate Week.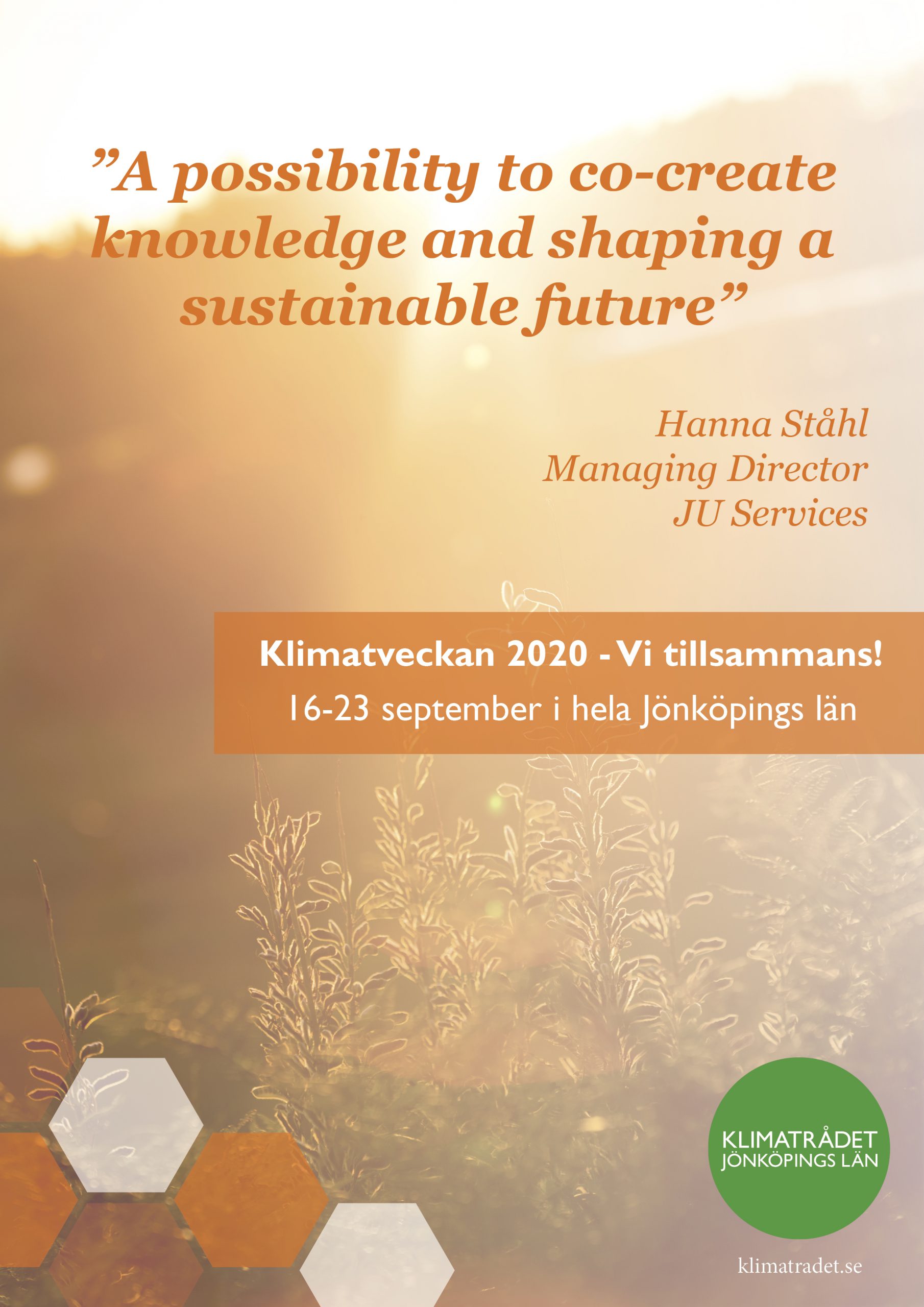 JU contributes to a socially sustainable society
Forum for Social Innovation (MSI) at Jönköping University, Region Jönköping County and the company Coompanion Jönköping, are organizing the webinar "Conversations that benefit society" during the Climate Week. JU President Agneta Marell participates in one of the conversations under the headline "Social entrepreneurship and social innovation – why is it important?" The conversation takes place on Thursday at 12:30-13:00 and also includes Anna Olsson, Jönköping County Region, and Anders Pansell, Coompanion Jönköping.
Later in the afternoon, at 15:40-16:00, Ulli Samuelsson, Assistant Professor at JU and project manager for MSI Jönköping, participates in another conversation. Together with Jelena Trupina, Region Jönköping County, and Jeanette Rosén, Jönköping Coompanion, she will host a talk on the theme "Rearview mirror and future reconnaissance – reflections after collaboration in the region."
The day will be livestreamed from JU via https://www.samhallsnyttigasamtal.com/ and the webinar goes under the concept: "Think inside the box – How would you like to contribute to a sustainable county."

Other activities during the week
Many other activities take place during Climate Week. On 17 September, a workshop in geodata for climate adaptation will be held at Stora Hotellet in Jönköping, and on 22 September, two nature walks will be organized on Östra Vätterbranterna in Jönköping. During the hikes, you get to learn more about Swedish natural grazing meat, which has been given the green light in WWF's meat guide. Furthermore, during Climate Week, a number of seminars are organized on topics such as; food and climate, democracy, and environmentally smart consumption patterns.
Read more about the Climate Week via this link in Swedish.

External link, opens in new window.
Read more about "Conversations that benefit society" and sign upp for the webinar via this link in Swedish.

External link, opens in new window.