AACSB accreditation continues for Jönköping International Business School
Jönköping International Business School (JIBS) has received renewed accreditation from the international accreditation body AACSB.
"This is a very important recognition of JIBS as a provider of relevant and quality assured business education of the highest international standards," says JIBS Dean and Managing Director, Jerker Moodysson.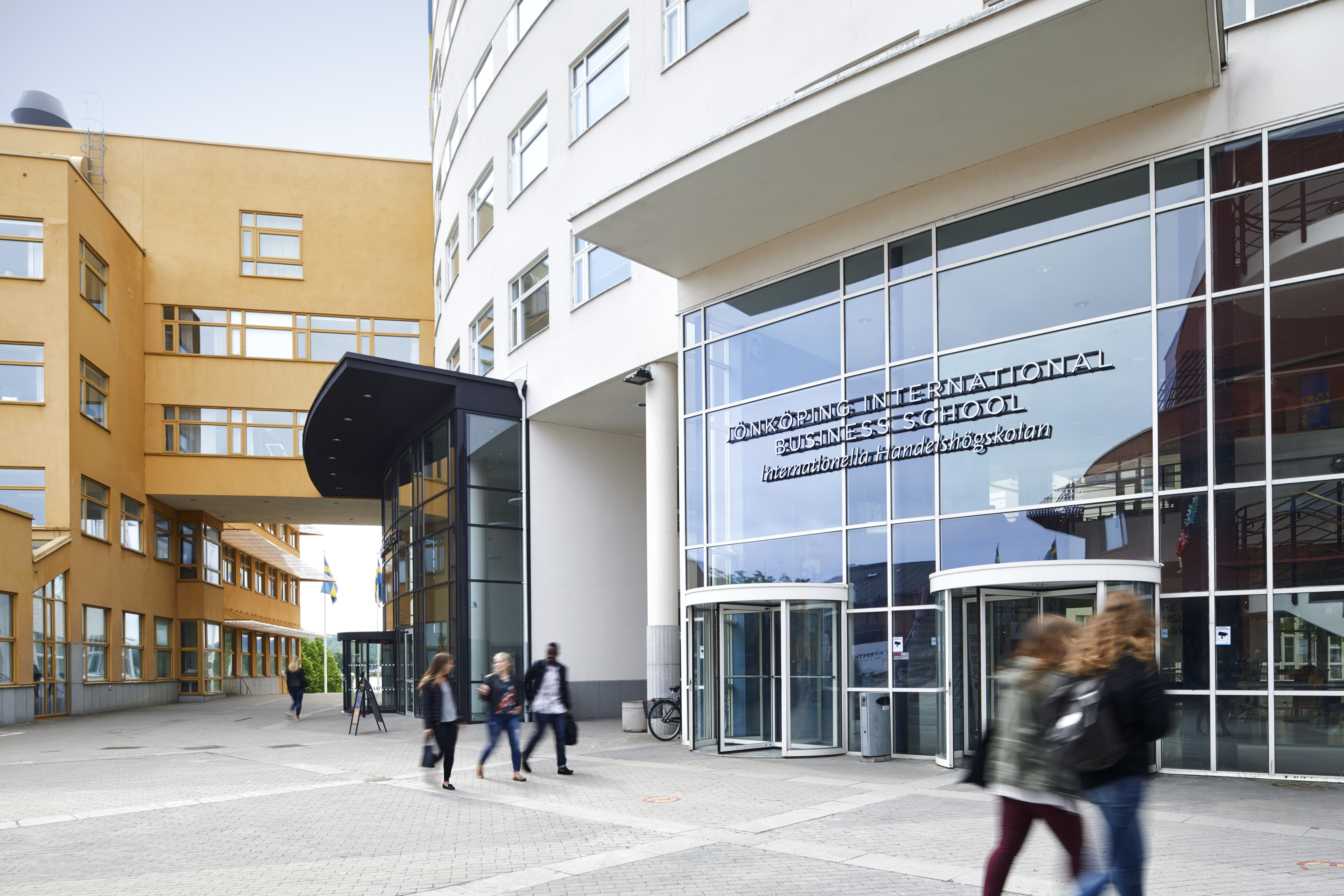 JIBS was the first Swedish institution to receive AACSB accreditation in March 2015. As part of a continuous improvement process, all AACSB accredited schools must go through a review process every 5 years.
JIBS' continuous improvement review was carried out between 2-4 November 2020 by an international peer review team. What should have been an on-site visit was carried out virtually, due to the Coronavirus pandemic. On 29 January 2021, the AACSB board of directors decided to award JIBS another 5 years of accreditation.
"We are very pleased to be awarded accreditation once more. These international accreditations, and the peer consultation that comes with them, are important tools for our continuous quality improvement. This means that the process is never completed, but the accreditation as such really serves as a good motivator to keep up this important work," says Jerker Moodysson.
AACSB Accreditation
AACSB is the Association to Advance Collegiate Schools of Business. For both academics and global corporations, it is considered the gold standard of business school accreditation.

Achieving AACSB Accreditation is a rigorous process. Each accreditation standard assesses a school's ability to perform in critical areas, such as teaching, research, curricula development, and student learning.


Once a school has earned AACSB Accreditation, it is placed on a five-year maintenance cycle. The Continuous Improvement Review process involves a peer review visit. The objective of the maintenance process is to ensure that AACSB-accredited schools continually improve and maintain their level of quality.

Read more about JIBS' accreditations via this link.

Opens in new window.
In the Initial Accreditation Decision Letter of 2015, JIBS was asked to monitor three items connected to specific accreditation standards. These areas for improvement included to clarify the composition and qualification demands of the school's faculty and academic publications.
"The international accreditations are very important for JIBS' branding, especially as we recruit students and colleagues outside of Sweden. However, the impact they have on our strategic orientation is even more important. The required standards and repeated audits ensure that we keep momentum and continuously elaborate why and how we do things," says JIBS Associate Dean of Strategic Initiatives, Anna Blombäck.
During 2020, extensive work was done to provide a detailed report of the progress and improvement JIBS has made connected to these items. In addition to the regular continuous improvement report, the school was asked to provide an addendum summarizing the effect of the pandemic and the actions taken, and a filmed guided tour of JIBS' facilities. The material was sent to AACSB in early September.
"On occasions like these, the whole organization is really put to the test. I am extremely proud and happy to see that everyone – both within JIBS and at University Services – showed such professionalism and collegial spirit. This was also acknowledged by the peer review team," says Jerker Moodysson.