Lots of people and good entrepreneurial spirit at Xjobbsmässan at JU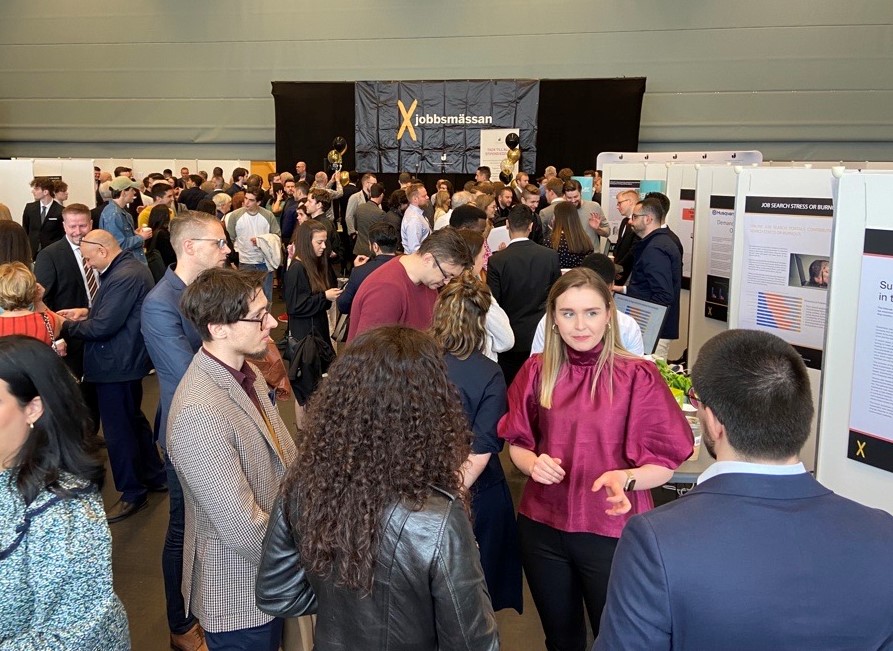 There were a lot of people, conversations and active networking when more than 50 students at the School of Engineering at Jönköping University (JU) exhibited their degree projects during Xjobbsmässan (Xjob fair) at Campus Arena on 3 June.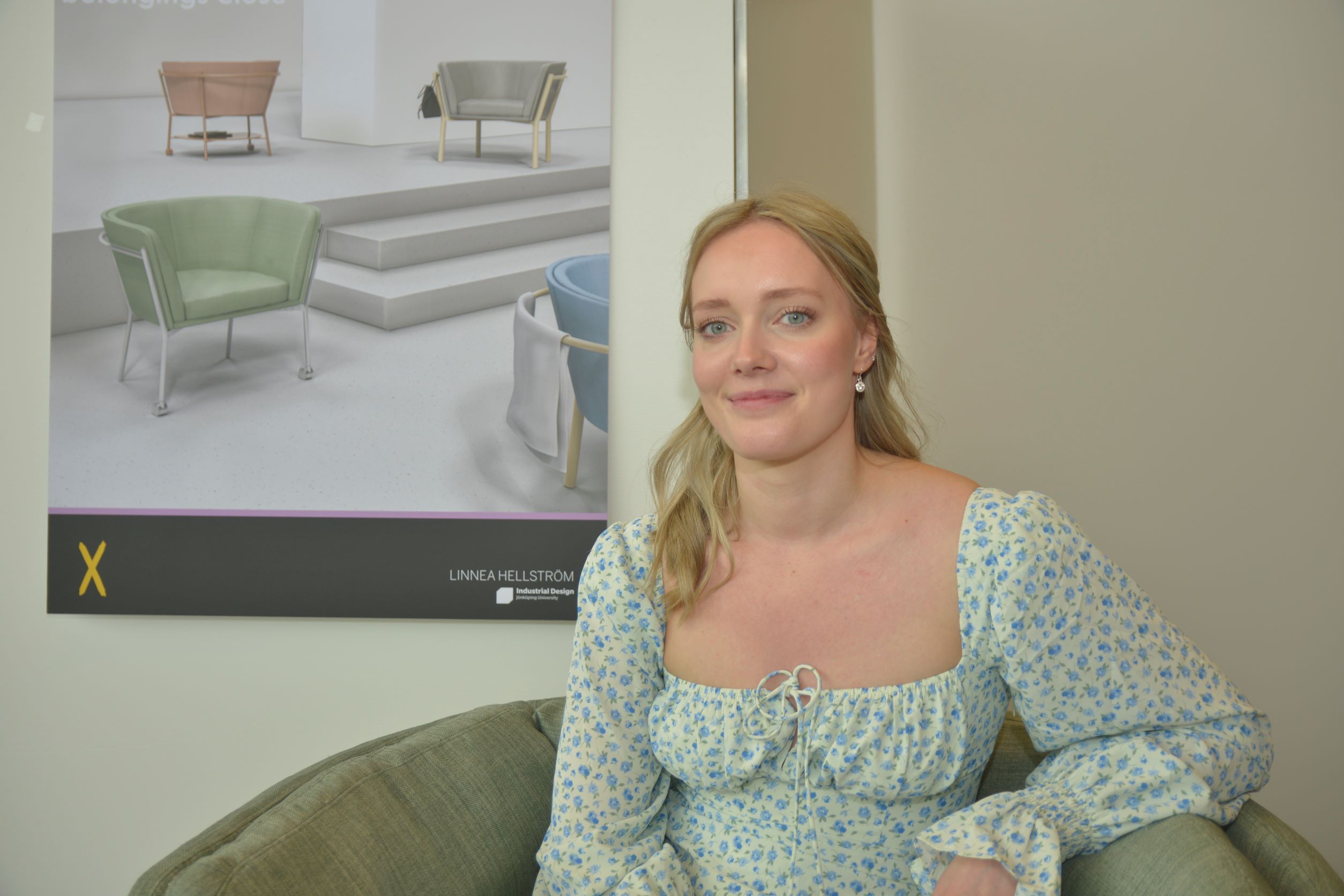 Stefan Wärn, Director Live Training at SAAB in Huskvarna, was one of many scholarship contributors at the fair. He points out that SAAB needs to have a good network of contacts with students. He thought there was a good entrepreneurial spirit during the Xjob fair.
"It is fun to see the students' pride when they present their products. This fair can give us a lot, like good ideas and contacts, leading to new hires. It is always relevant for us to find talented students, he says.
"Creativity and richness of ideas"
Caisa Björndal, business developer at Södra Munksjön Utvecklings AB, highlights Xjobbsmässan as a good example of collaboration. She appreciated the creativity and richness of ideas.
"It was fun to see the creativity and wealth of ideas among the exhibitors and what is to come in the future. Then, of course, it was fun to delight the students we handed out scholarships to," she says.
Linnea Hellström, who has studied Industrial Design at JTH, has as her degree project manufactured the armchair "Belong", which also works as a bag hanger and with extra space for a jacket or sweater.
Finding simple solutions
"Often in public environments or office landscapes, there is no good place to put your things away when you sit down. But here, you can hang your bag and put a jacket or a sweater in the space at the back of the armchair. Suppose you hang a sweater on an ordinary chair. In that case, it often ends up on the floor, but not with this solution, says Linnea Hellström.
She is driven by finding simple solutions and getting several functions into one and the same product. She received much praise for the armchair during the fair, including from Caisa Björndal.
Smart bicycle helmet
Benjamin Fodor, who also has studied Industrial Design at JTH, exhibited a smart bicycle helmet. It is equipped with front and rear lights and small speakers that do not block out ambient noise in the same way as headphones do. In addition, the helmet has a function that sends an alarm to your relatives if you crash and does not confirm that you are unharmed.
"It was really cool to be part of the Xjob fair. I have received very good feedback, and many people liked the helmet's design, he says.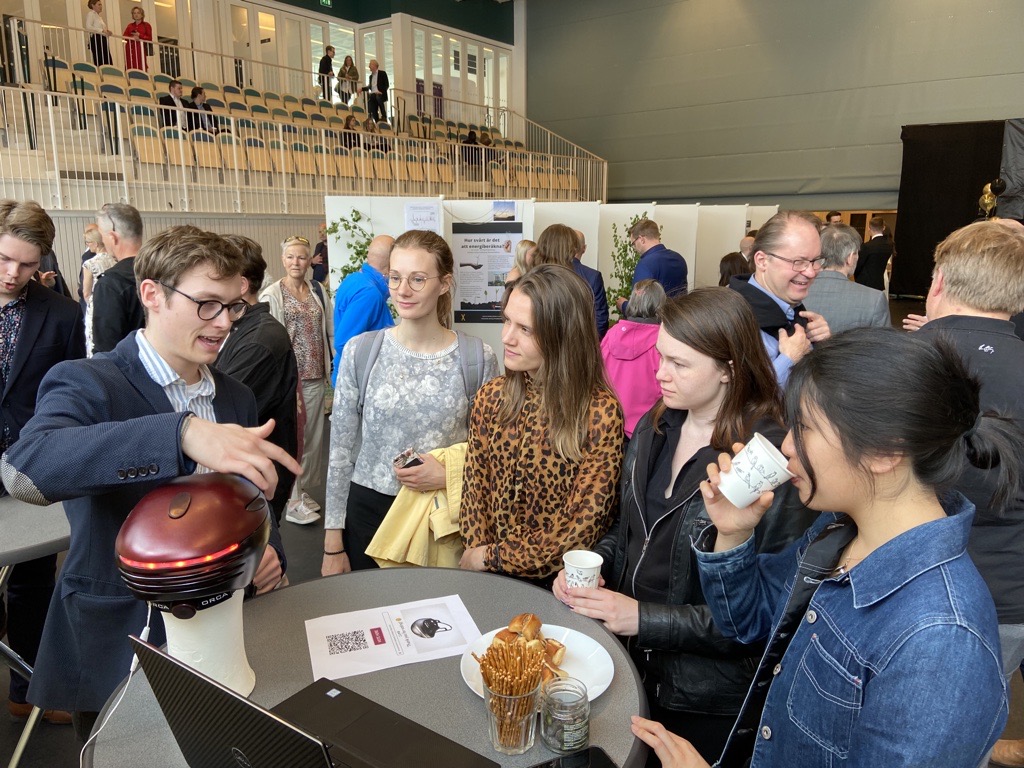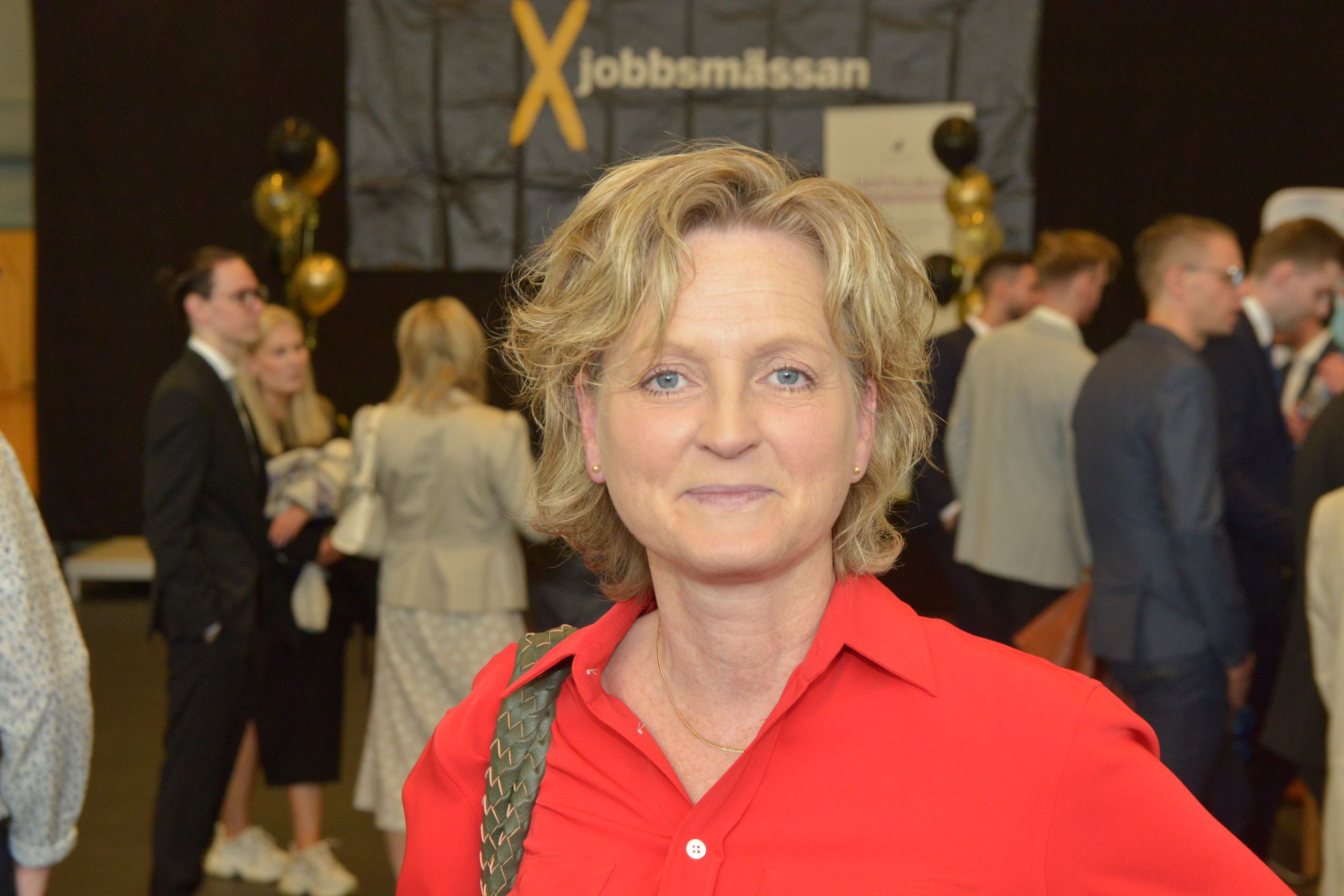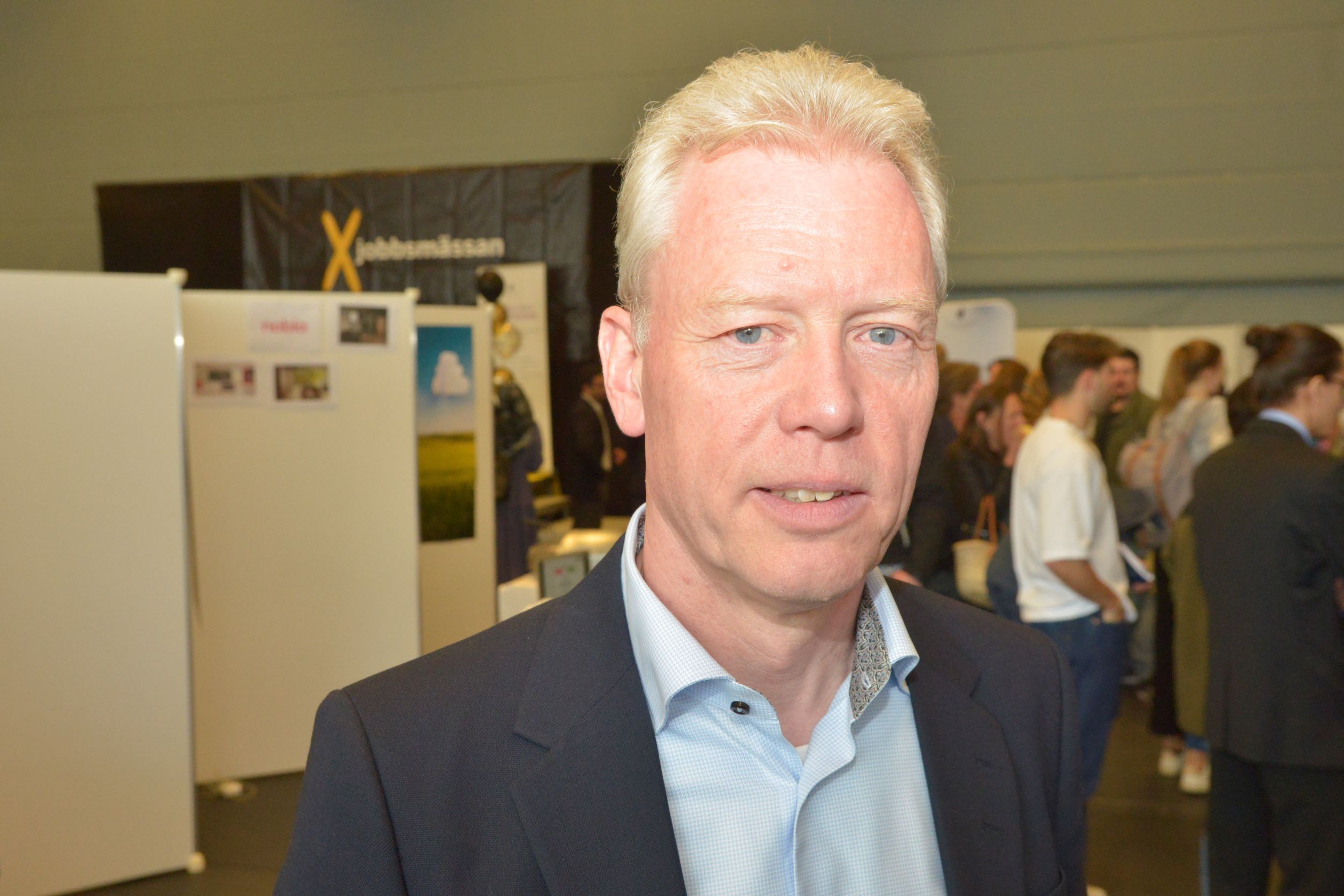 The scholarship winners at Xjobbsmässan
The scholarship for best performance (SEK 10,000) awarded by JTH went to Malin Danielsson and Susanne Gunnarsson. Read more about their degree project here Opens in new window.
The scholarship for the Xjobbsmässan audience favorite (SEK 5,000) awarded by JTH went to Mikal Fitsum Kibrom. Read more about her degree project here Opens in new window.
The scholarship for the best business potential (SEK 5,000) awarded by Science Park went to Benjamin Daniel Fodor. Read more about his degree project here