JU Solar Team aims for

Australia again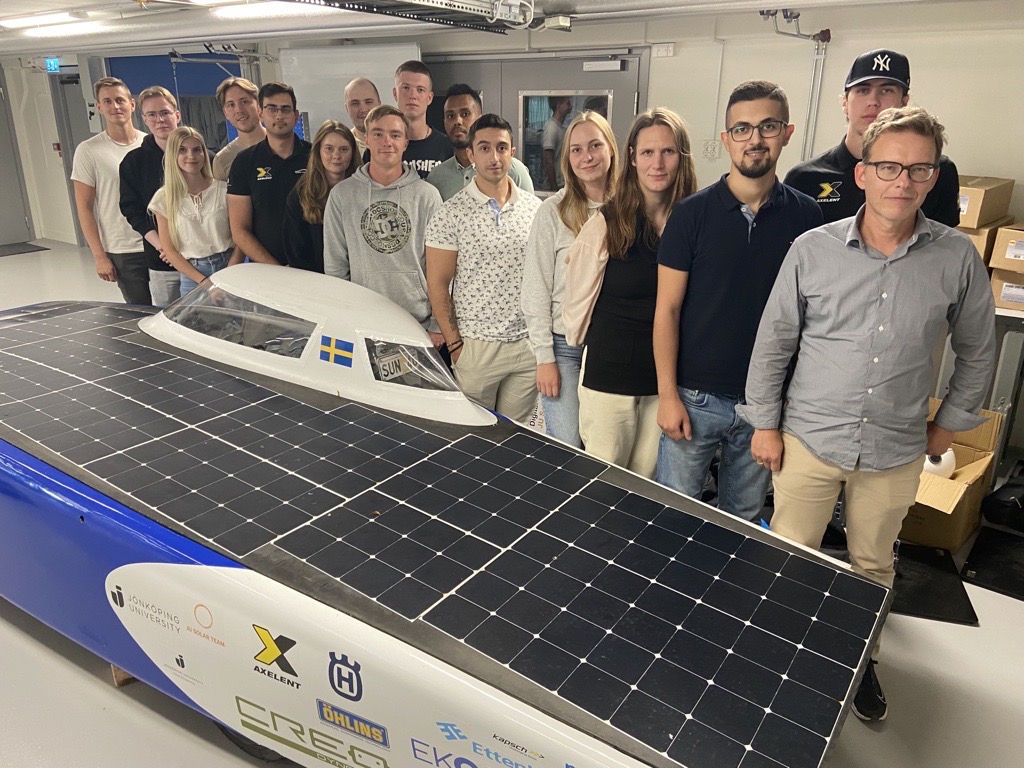 Jönköping University (JU) Solar Team aims for Bridgestone World Solar Challenge in Australia again, after it was canceled in 2021.
"I love this and look forward to working on the car with the team," says Caroline Fagerkvist who is part of the new set of JU Solar Team.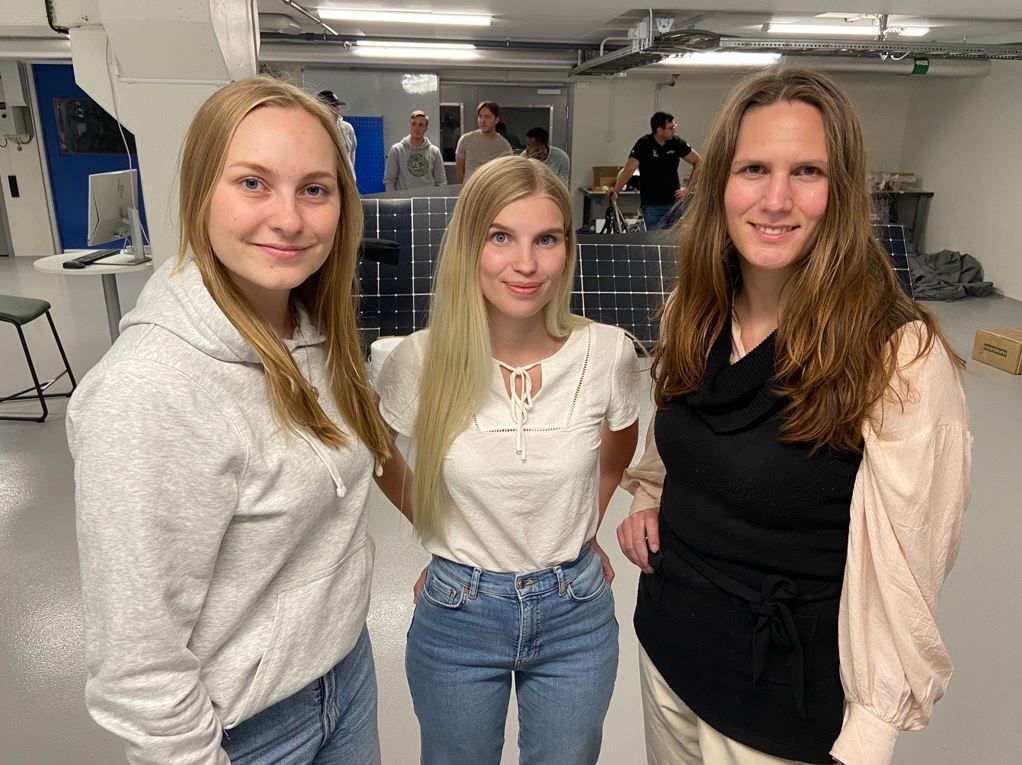 The solar car project is given as four separate courses at Jönköping University, which can be applied for each semester. The end goal is to build a car powered by solar energy and compete in World Solar Challenge in Australia in October 2023. The purpose of the project is to train tomorrow's engineers and marketers, but also to increase interest among young people in applying for higher education. JU Solar Team also want to develop and demonstrate the use of renewable energy.
"A good feeling in our new team"
JU Solar Team 2022/2023 consists of 24 students and a number of mentors who have been part of the team earlier. Course teachers are Dag Raudberget and Magnus Andersson.
"We have a good feeling in our new team and it is nice to leave the pandemic behind us and be able to meet our cooperation partners again. We are looking forward to the competition in Australia next autumn," says Dag Raudberget.
The World Solar Challenge is held every two years, but was canceled in 2021 due to the Corona pandemic. JU Solar Team will use parts of their solar car from the 2019 competition. Then as now, the company Axelent, which is the market leader in mesh wall systems for industry and warehouses, is the main sponsor for the JU Solar Team. Students usually spend weekends, evenings and sometimes nights working on the solar car.
"Like a small family"
"We have the same interest, want the same thing and work towards the same goal. We become like a small family and have a lot of fun together, says Caroline Fagerkvist.
She describes the solar car project as an adventure that you may only be part of once and that it is a valuable experience to take with you into working life.
"Working with the solar car builds your self-esteem. You get to try your wings and we learn along the way working on the car both from progress and setbacks, says Caroline Fagerkvist.
"Reach our common goals"
Hassan Ammoury emphasizes that it is not easy to build a solar car and that it takes a good team to do it.
"It's fun to be part of the team and contribute what you can to reach our common goals, to build a good and safe car to be able to win the competition in Australia", says Hassan Ammoury.
Read more about the JU Solar Team here

External link, opens in new window.