Former JU student at the border to Ukraine with Médecins Sans Frontières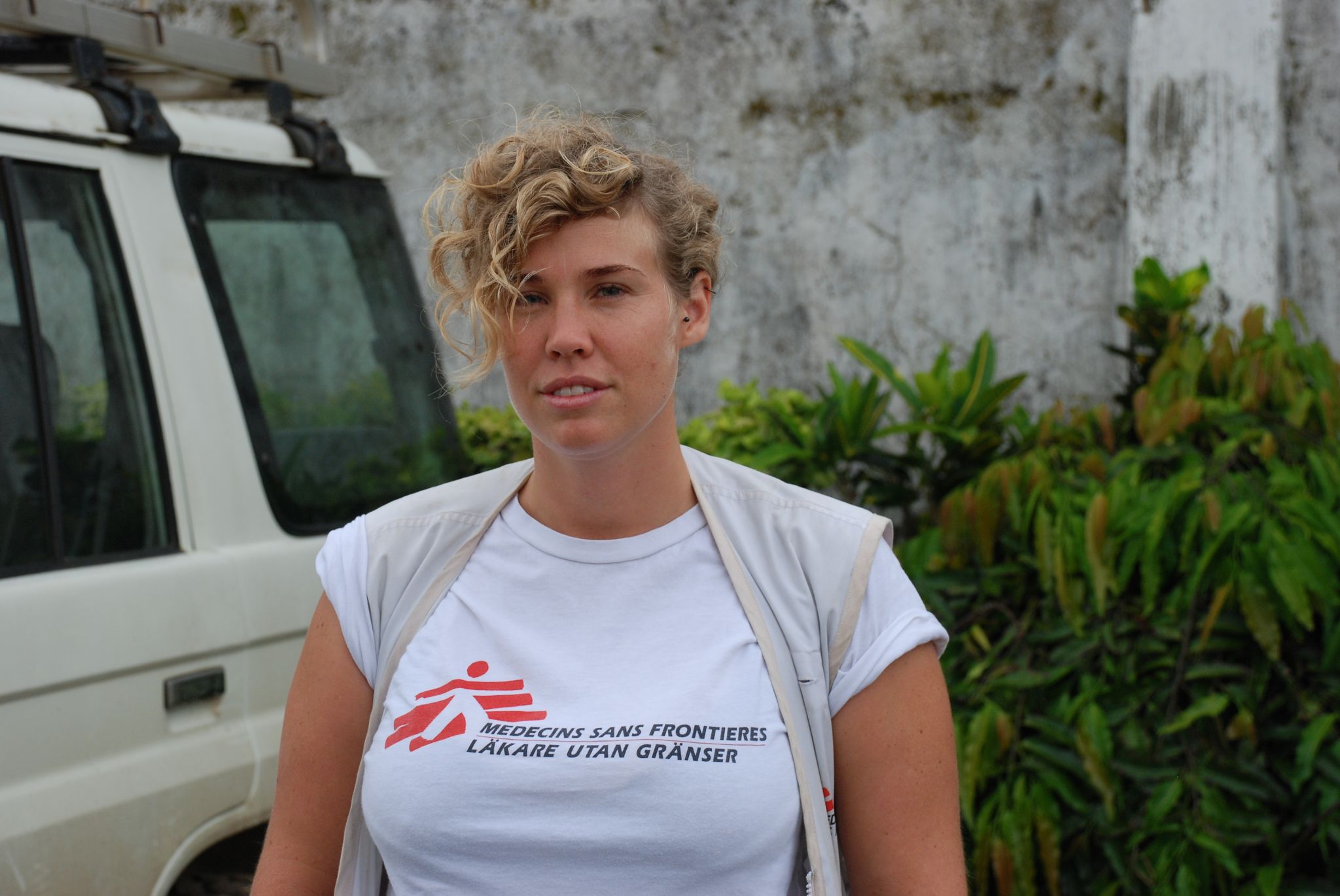 Johanna Linder, who has studied Logistics and Management at the School of Engineering (JTH) at Jönköping University (JU,) worked this spring at Médecins Sans Frontières' (MSF) support base for Ukraine in South-Eastern Poland.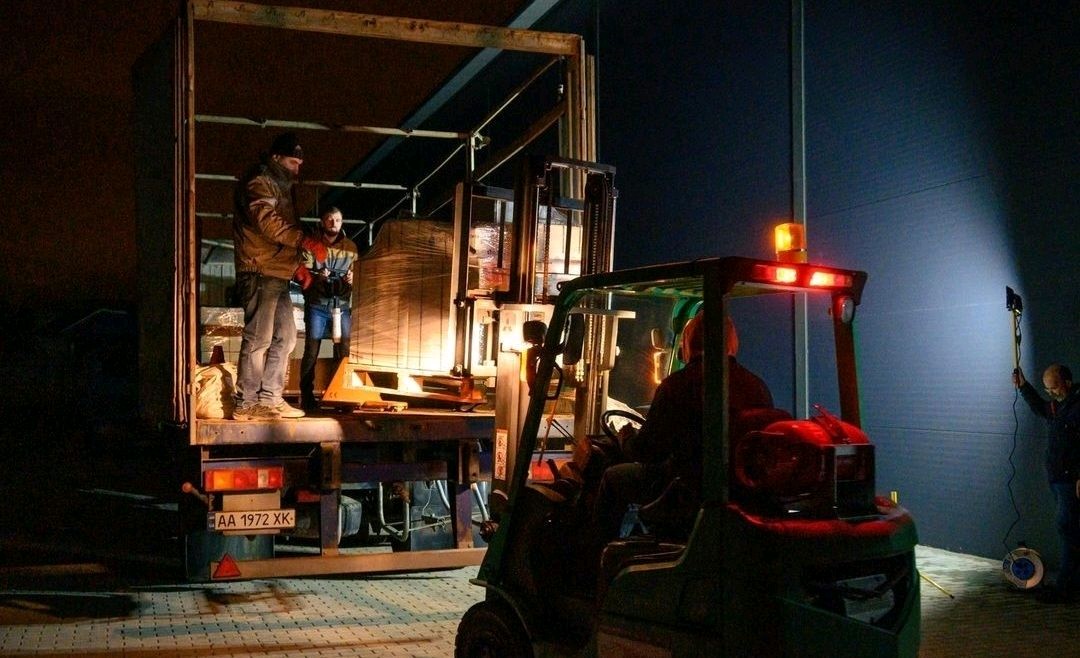 When Johanna Linder saw on a bus advertisement that the charity Médecins Sans Frontières was looking for logisticians she felt that this was something where she could put her education at JTH to good use. In 2011, she was accepted by MSF as a logistician in the field and later became been regional manager for their logistics in Sub-Saharan, Africa. Nowadays, she is part of the organization's call-out pool, and this spring she was an advisor for the MSF supply team in South-Eastern Poland for two weeks.
Checking the communication routes for transports
The support base is located approximately eight miles from the border to Ukraine and the road from there into the western part of the country is the primary supply corridor for MSF operations in Ukraine. The transport operations, which are made by truck or train, mainly carry healthcare personnel and healthcare products.
Johanna Linder was responsible for the team which, among other things, checked the communication routes for transportation in and out of the country and to ensure there would be no problems at customs.
"The call-out assignment requires a strategic understanding of the supply chain as well as leadership experience within the MSF organization, so that you can be valuable to them during a short period of time, she says.
"Problebly not a target"
Johanna Linder was not worried that the war would affect her and her colleagues during her time at the support base. She refers to the fact that security officers within MSF follow the progress of the war and try to understand the logic of Russia's attacks. MSF should is probably not a target for Russia in this conflict either, she believes. She doesn't think she put herself at risk, although it may seem that way from the outside.
"Coping with the risks"
She says that many people within MSF are used to working during ongoing wars and that some are willing to take greater risks than others.
"If you have been involved in similar situations before, you usually have better conditions to cope with it again. You don't get so stressed when the flight alert goes off and have to seek shelter in a bunker," says Johanna Linder.
She thinks her time at JTH gave her a basic and general understanding of the logistics industry. She also got a job shortly after the education, as a logistics manager at a fruit and vegetables company.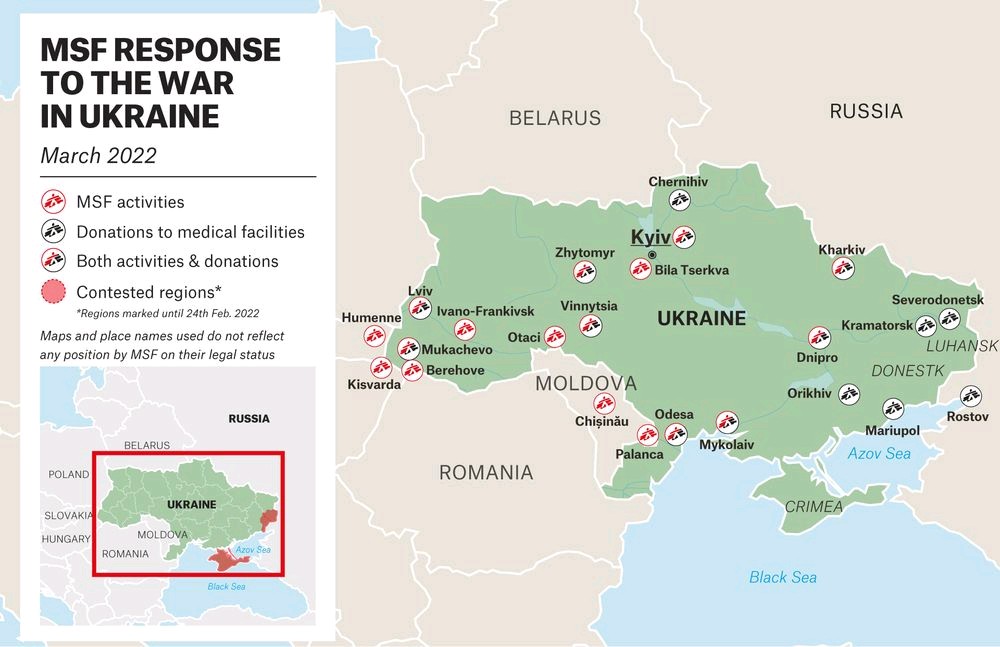 Facts
Médecins Sans Frontières aims to provide medical care in acute crises, wars and disasters and to tell the outside world what they witness.
Read more about Médecins Sans Frontières here

External link, opens in new window.