Pictures from Academic Ceremony
On Saturday, October 8, Jönköping University's (JU) Academic Ceremony was held with the inauguration of full professors and the conferment of PhDs at the culture hall, Spira.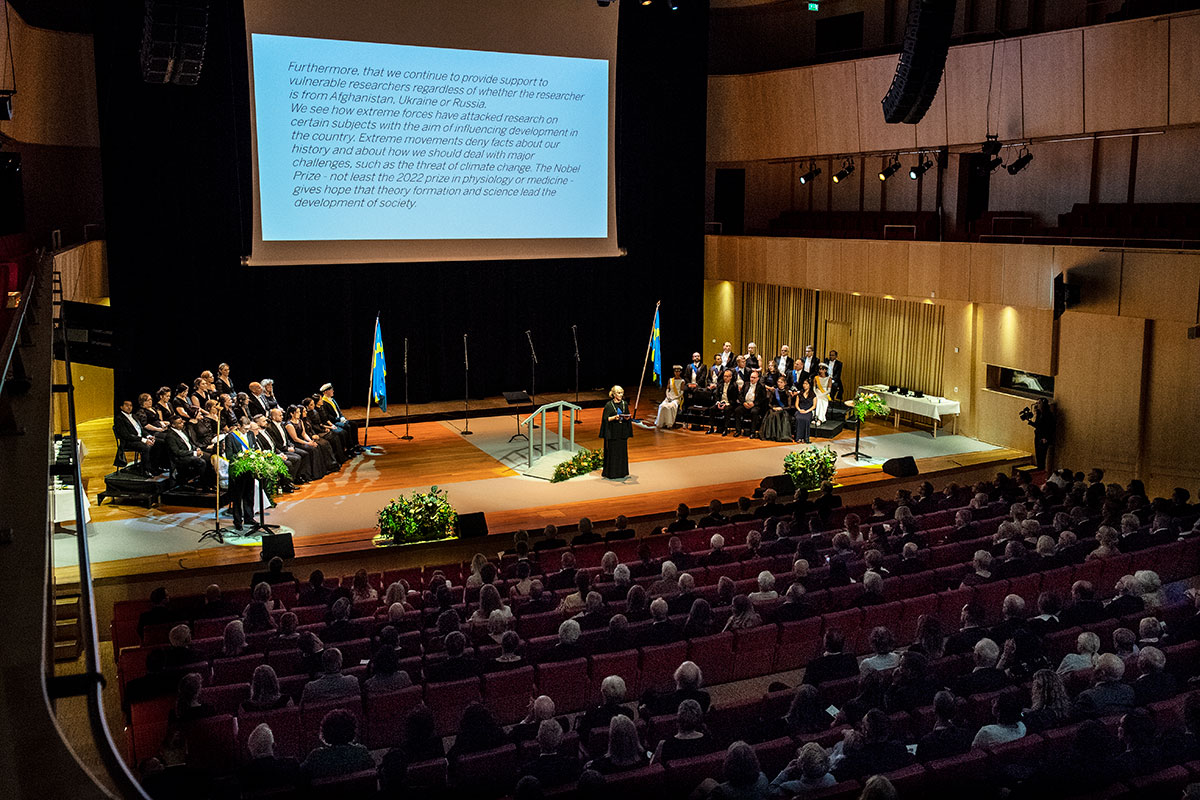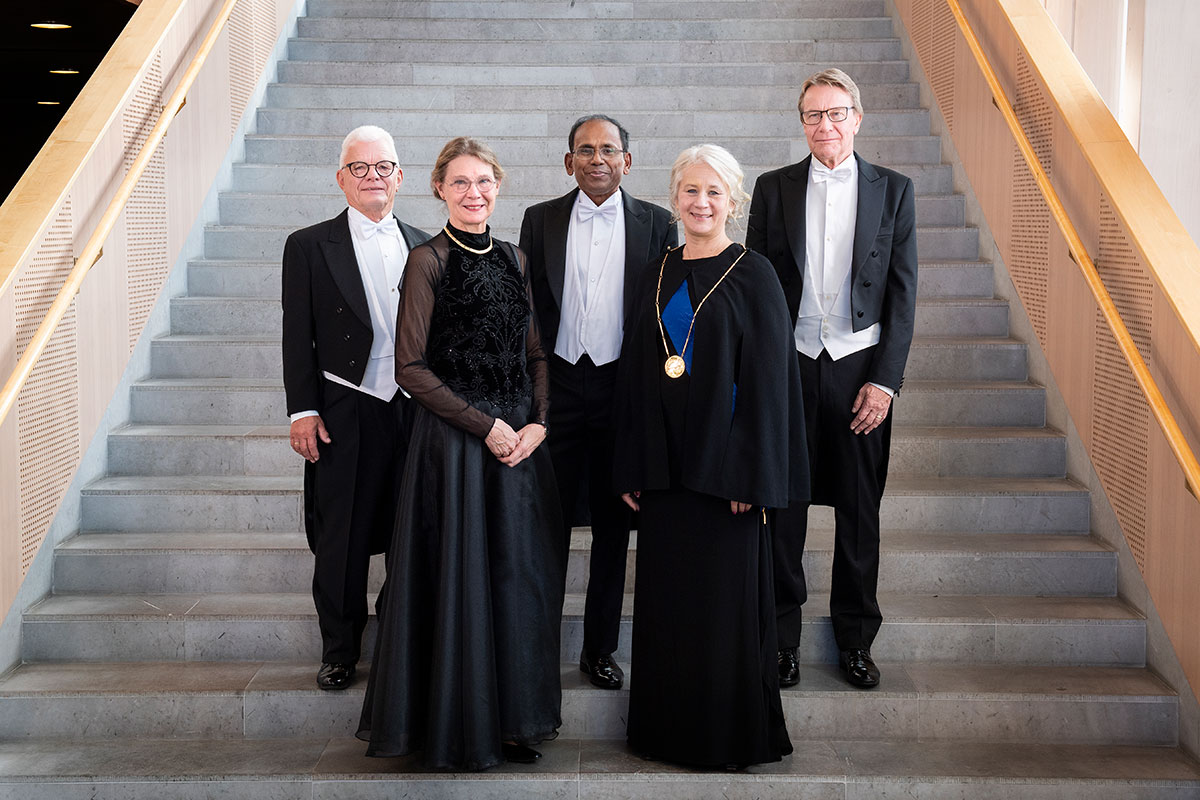 It was a stately and ceremonial event with nearly 500 guests, dressed in ball gowns and formal attire, speeches and choir singing. During the ceremony, five new full professors was inaugurated, three honorary doctors and 26 new doctors at Jönköping University were honored with their academic regalia: the doctoral hat, ring and diploma.
During the ceremonial part of the Academic Ceremony, the academic choir Jönköping University Vocal Ensemble, JUVE, lead by musical director Dan Boberg, performed several classical works.
During the ceremony, prizes were also awarded. This year's Pedagogical prize was awarded to Darko Pantelic, Assistant Professor at Jönköping International Business School. The Per Risberg Memorial Fund scholarship was awarded to Charlotta Mellander, professor of economics at Jönköping International Business School.
When the ceremonial part ended, the guests mingled in Spira's foyer before it was time for the banquet for around 300 guests in the Campus Arena, which had been transformed into a stately banquet hall. Dinner was served here and the guests were entertained by, among others, Faith Kakembo, singer and also lecturer at the School of Health and Welfare, and The Mamas.