Technology students competed in solar car race
On Monday, October 17, the Solar Car Race took place at the car company Atteviks as part of Climate Week. Technology students from the county's high schools were invited to compete with their solar cars in the different speed, design and innovation categories.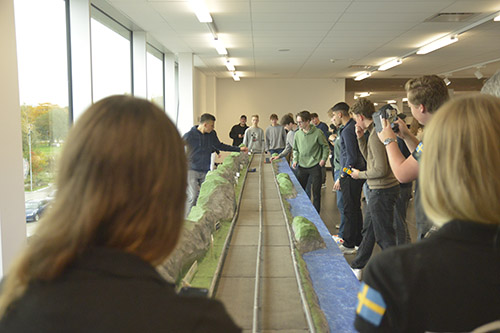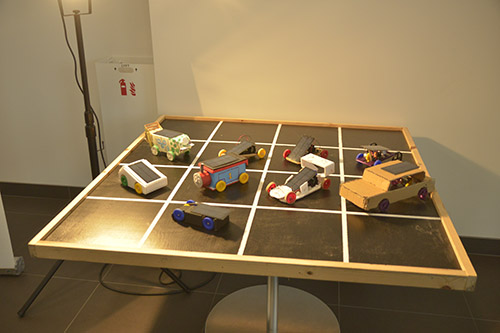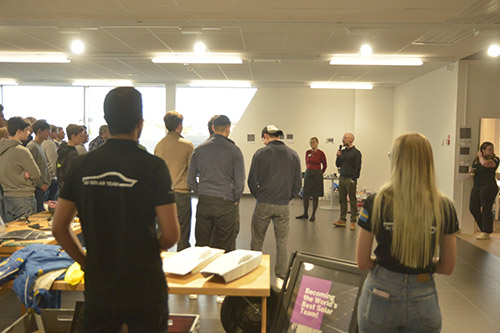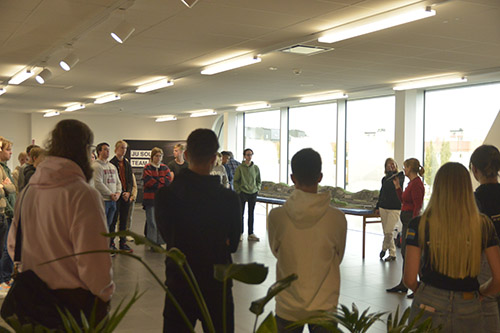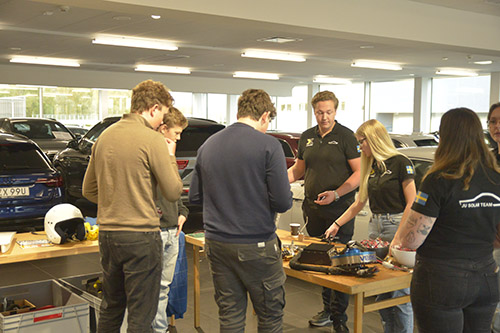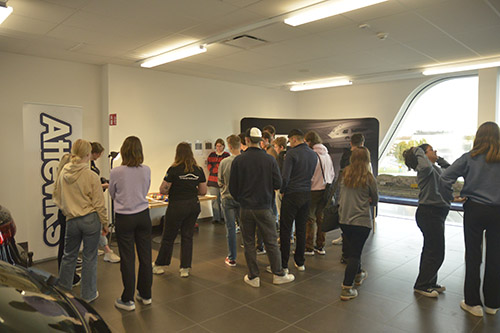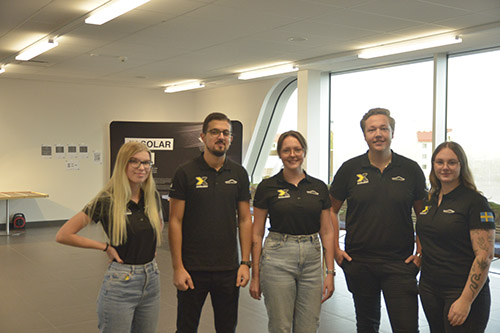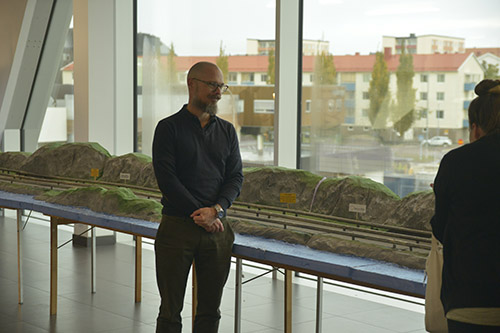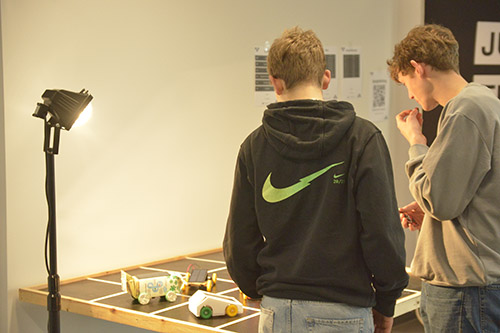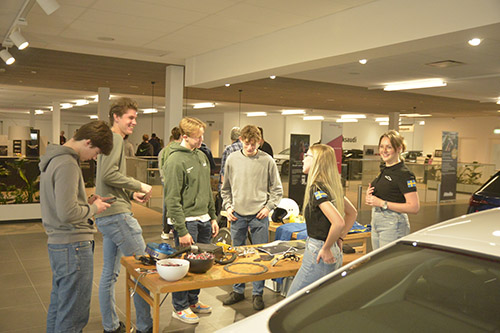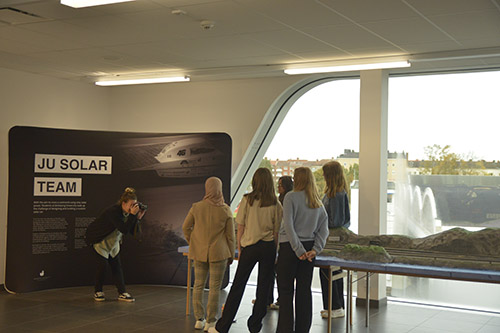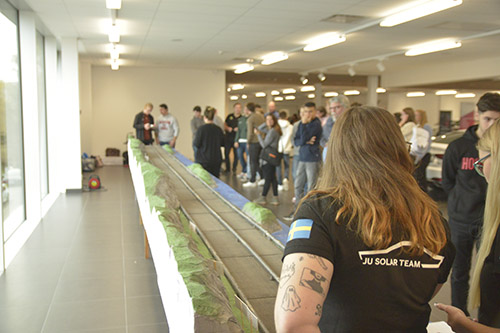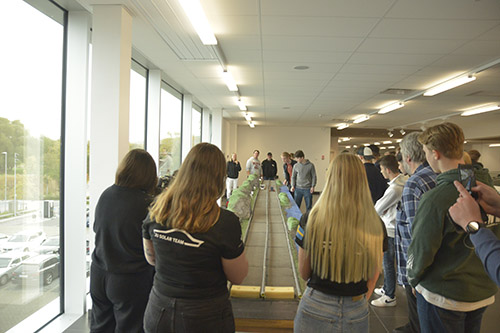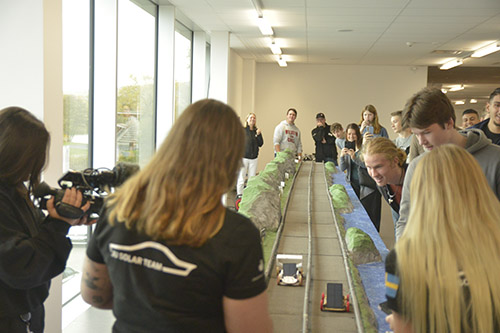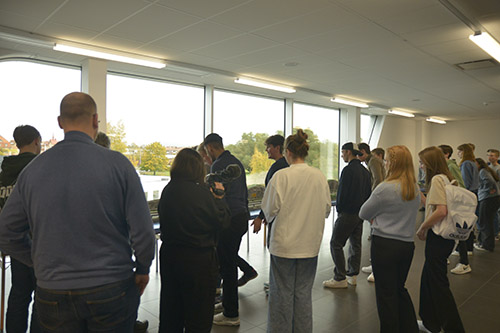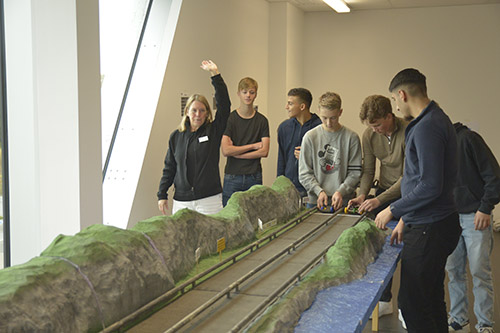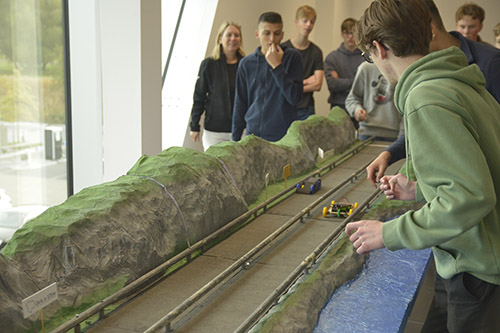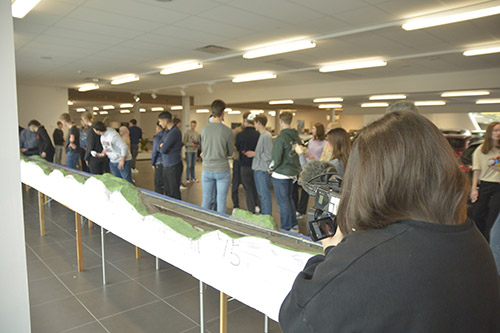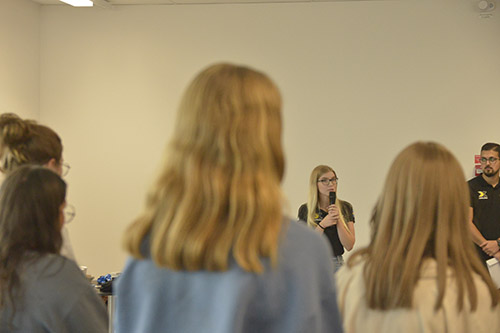 Climate Week runs between 17 – 23 October in Jönköping County and includes a variety of activities to increase knowledge and inspiration about the transition to a climate-smart society. A recurring activity in Climate Week has been the Solar Car Race. The race is organised by the School of Education and Communication at Jönköping University and the EU project MOST, in which the science centre, Upptech,also participates.
Several high schools in the county have this race as one of their school courses, and students studying technology are invited to join the competition. The cars that the students build must be a maximum of 15 centimeters wide and must be powered by batteries that are charged by solar cells.
The speed competition was held on a 10-meter-long track. In the design competition, everyone got to vote for their favorite car, and the innovation prize was decided on by a jury after the students had given a short presentation about their cars.
The jury consisted of representatives from Atteviks, the JU Solar Team, Ung Företagsamhet as well as Solar Car Race's project manager Jesper Boesen. The jury also awarded a challenge prize which went to the team that was the most successful in the sub-competitions.
In addition to sitting on the jury, the JU Solar Team displayed parts of their full-size solar car and answered questions from the students. The JU students built the solar car themselves and will compete next year in the Bridgestone World Solar Challenge in Australia.
There was a good atmosphere at the competition and the happiest team was Filip Andersson, Jesper Johansson and Mohammed Al Daabais from Aleholmsskolan in Sävsjö, who won both the speed prize and the challenge prize with their appropriately named 'Turbo Car'.
 "It has been a great day and fun that we won so much. It was quite even in the speed race, but our car went very straight, which is probably why we won. We built the car before the summer holidays, but there has been some work on it outside of school as well. We 3D-printed the car's chassis at home," they said.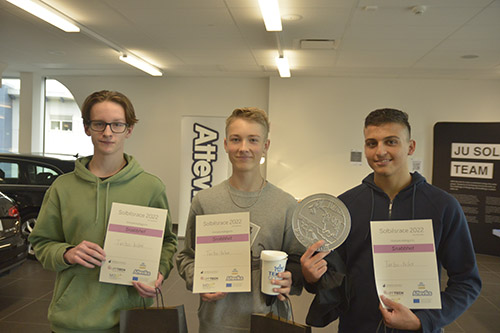 Jesper Boesen, External Relations Manager at the School of Education and Communication and project manager for the second year running of the Solar Car Race, was happy with the event.
"It is fantastic to see the enthusiasm and commitment from the students. I think events like this are important for several reasons. It's about the genuine joy of learning, where students can have fun as well as learn about solar cells and the environment," he says.