New students arrived at Jönköping University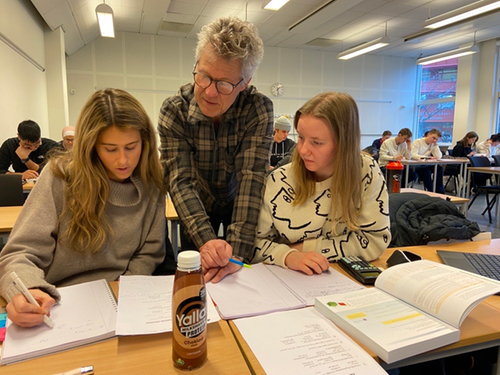 The spring semester has begun and new students have arrived at Jönköping University (JU). On January 16, the Nursing programme and the Social Work programme started at the School of Health and Welfare, as well as the Basic Science semester at the School of Engineering (JTH).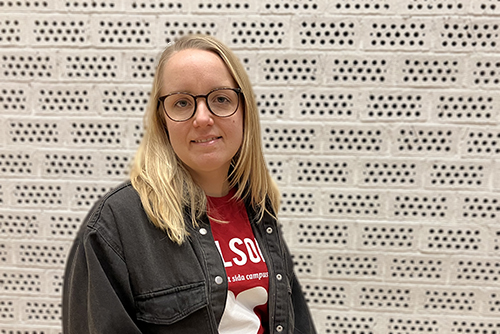 Social Work student Veronica Falk and Nursing student Jessica Green have had a fun and exciting start to their respective programmes. During the first week, there was a lot of introductions as well as the kick off events. During a ceremony at Campus Arena they were able to take part in several competitions.
"It was fun and created a community spirit," says Jessica.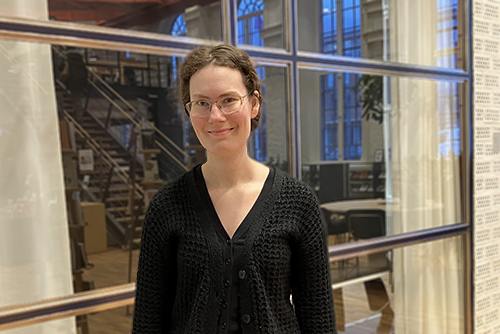 There was no doubt about choosing Jönköping as their place of study. Jessica lives locally and for Veronica it was an easy commute from Falköping, where she comes from. The fact that the campus is in the middle of town was also a big advantage for her.
Both Veronica and Jessica have worked for several years before choosing to study further, something Jessica sees as having worked to her advantage. She believes that her worklife experiences will help her understand her chosen education better.
"Social work training can certainly be tough, but I think it will be good. It is a broad education and the future feels secure, there are many jobs in the field,"says Veronica.

On January 16, approximately 60 students began the Basic Science semester at JTH. It is a foundation course that leads to a guaranteed place on one of the school's engineering programme, which the majority of students usually go on to study. Jessica Bengtsson, Filippa Ekblad and Maja Lindström, who are studying on the Basic Science Semester, will continue at JTH They see the semester as an opportunity to getwell prepared for the forthcoming engineering programmes at JTH.
"Here we get the foundations for a technical education which we will build on later. We will have the knowledge fresh in our minds when we start our engineering programme this autumn," says Maja Lindström, who wants to study the bachelor programme Construction Engineering at JTH.
The girls look forward to studying and think that JTH seems to be a good school.
Christer Magnusson, programme manager, also thinks it's nice to get started with a new semester and new students.
"I look forward to getting to know the students and following them during their education," he says.