Jönköping University welcomes a record number of international students
This week Jönköping University welcomes approximately 3,800 new students. About 1,100 of them are international students.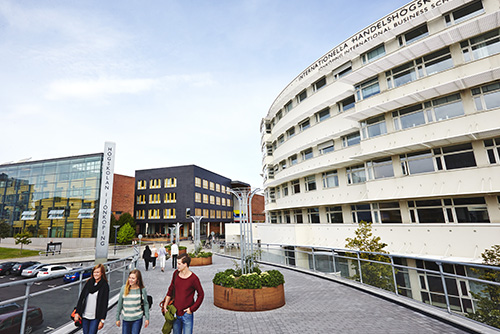 The number of international students that have been admitted to an undergraduate or master's programme this year is approximately 650, which is an increase since last year. This increase mainly consists of paying students from countries outside the EU. Jönköping University also welcomes around 450 exchange students from partner universities all over the world.
Among the international students who pay fees for studying in Sweden, the majority comes from Pakistan, India, Bangladesh, China and Iran. Most of the programme students from the EU come from Germany, Finland and The Netherlands.
Next week approximately 100 pathway students, mainly from China and Iran, arrive to study introduction courses before starting their programme studies.
"Our international students contribute to diversity on campus and are clearly a major factor in building the international atmosphere here. The increasing interest from international students is an acknowledgement that our work to building an attractive educational destination and in the lonterm an international university is producing results", says Mats Jägstam, acting president of Jönköping University.