Agneta Marell is new President at Jönköping University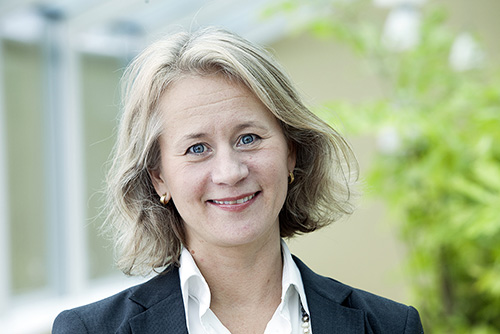 Agneta Marell, Professor in Business Administration, is new President at Jönköping University as from 1 October.
Agneta Marell is professor in Business Administration. Her most recent role is as Deputy Vice Chancellor, focusing on collaboration and innovation, at Umeå University, and CEO of Umeå University Holding AB. Agneta Marell has had several board assignments in business and industry and has been a member of scientific research councils and foundations. Previous assignments include Dean of Umeå School of Business and Economics and Chief Executive Officer in Örnsköldsvik Municipality.
Agneta Marell is familiar with Jönköping University since she has been a member of the Foundation Governing Board since 1 May, 2016, appointed by the government.
"Agneta Marell has a wide competence and important and relevant experiences from the university sector. She also has managerial experiences from different parts of society. This, together with her personal qualities of determination, energy and a strategic ability while at the same time striving for creating participation in processes and development work, makes her very suitable for the assignment as President of Jönköping University", says Monica Dahlbom, Chairman of the Board.
"I am happy and proud of the trust I have received from the Governing Board. Education and research at Jönköping University have good reputation both in Sweden and abroad. As a member of the board, I have gained deeper insight into the high quality and development potential of the activities and the central role the university has for industry and public sector. I look forward to being a part of taking Jönköping University even further", says Agneta Marell.