Research on challenges in the Swedish pension system
Johannes Hagen, Assistant Professor in Economics at Jönköping International Business School, has received a post-doctoral grant of SEK 1.6 million from the Swedish Research Council for Health, Working Life and Welfare (Forte), to study the challenges of the Swedish pension system for three years.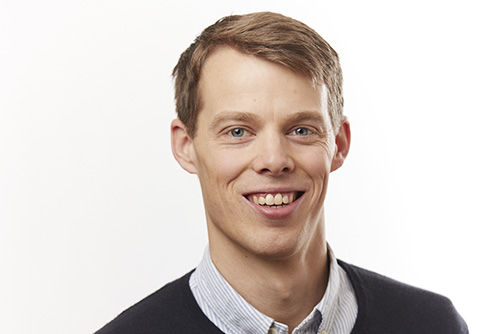 In his PhD thesis, Johannes Hagen studied how people behave when making decisions about their pension. What prompts a person to make choices concerning their pension, and why do they make these choices?
"In particular, I have studied the choice between withdrawing occupational pension as a life-long annuity or as a fixed-term pay-out. Now I will study the subject further and explore more causal effects", says Johannes Hagen. "Do people retire earlier when there is a possibility to withdraw the pension during five years? How is their health affected by this choice, and eventually, the government's tax revenue?"
To conduct his studies on the occupational pension, Johannes Hagen has collected individual data from various pension companies, such as AMF and Alecta, and matched it with information from Statistics Sweden.
Johannes Hagen will also study what the complexity of the Swedish pension system means for future retirees.
"The Swedish pension system has become increasingly complex. This affects the individual, both when saving and when retiring. At the same time, the responsibility for the pension has shifted from the state to the individual", says Johannes Hagen.
One part of the project consists of a randomized experiment where Johannes Hagen, in collaboration with the Swedish Pensions Agency, has sent out information letters about housing allowance to pensioners who have not applied for it.
"I want to find out if an information letter is an effective way to reach the pensioners, and what kind of information works best to get those eligible to apply for housing allowance", says Johannes Hagen.
In this part of the project, Johannes Hagen will also send out a questionnaire to find out what people actually know about the pension system and their own savings. This will be linked to information about the participant's background, age, education, occupation and choices made in the pension system.
"There are a multitude of different dimensions to study here. For example, does the knowledge about one's pension increase with age? What do people know about the choices they have made? Most of all, I am interested in what parts of the pension system are perceived as particularly complex", says Johannes Hagen.
The studies will be conducted in collaboration with researchers in Uppsala and Stockholm.
"Thanks to this post-doctoral grant, I am relatively free to research the things I find interesting. Even though pension issues can be seen as dull and difficult, everyone is affected by them. I hope that these studies can provide relevant knowledge that can be used by decision makers, but also that I can make significant contributions to the research literature. But this research is also important to the individual pensioners, who for example may have noticed the information about the residence allowance, or how to think about the pay-out options, and thus get a real effect on their pension", says Johannes Hagen.
Johannes Hagen got his PhD in Uppsala in March 2016 with a thesis in Economics on pensions and retirement behaviour. He does empirical research within public finance and labour economics. Since September 2017, he is Assistant Professor in Economics at Jönköping International Business School at Jönköping University.