One by one, the calls have come from various sectors with testimonies of violations and sexual harassment. Just like everyone else, we at Jönköping University have been able to read the stories from all these women, showing us that this is a structural phenomenon which permeates our entire society.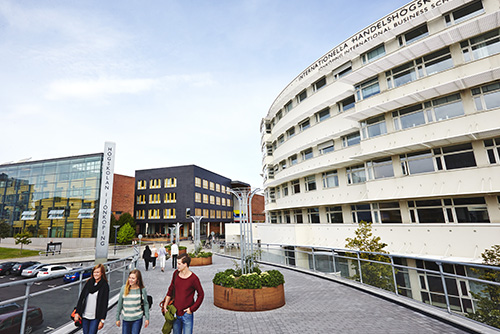 In an environment with distinct hierarchies, these structures can be even more evident. A culture where there may be correlations of power or dependency between different roles risks allowing for actions which may put one party in a vulnerable situation. Academia is a hierarchical environment, but taking advantage of a position of power is completely unacceptable.
Jönköping University, like all universities, is a force in society, and as such we have a responsibility. We are a meeting point for students, teachers and researchers from all over the world, and in our close interaction with business and industry and with public institutions, our actions are important for us and for the rest of society.
We work systematically for a healthy work- and study environment for employees and students, an environment where everyone has equal value and where our activities contribute to a sound set of values for the students we educate. But we need to do more. We who work within the academic sector, just as all other sectors, cannot expect anyone else to solve these problems. We must contribute by shedding more light on the current situation and to change norms and values.
The movements linked to #metoo emphasize these issues and give rise to discussions and thoughts on how we interact as fellow human beings. We hope that the current debate will strengthen a climate that gives the courage to report, paying attention and putting an end to sexual harassment.
We cannot accept.
Agneta Marell, President
Mats Jägstam, Vice President
Dennis Larsson, Dean, School of Health and Welfare
Jerker Moodysson, Dean, Jönköping International Business School
Stephan Rapp, Dean, School of Education and Communication
Hanna Ståhl, Managing Director, Jönköping University Enterprise
Ingrid Wadskog, Dean, School of Engineering
Helena Zar Wallin, Managing Director, University Services
Jacob Wassén, President, Jönköping Student Union