JU invests in local organizations
Jönköping University (JU) is giving its employees the opportunity to sponsor associations in the Jönköping region in a new initiative that is aimed at promoting local clubs' activities. Staff at JU will be able to nominate different sports and cultural associations.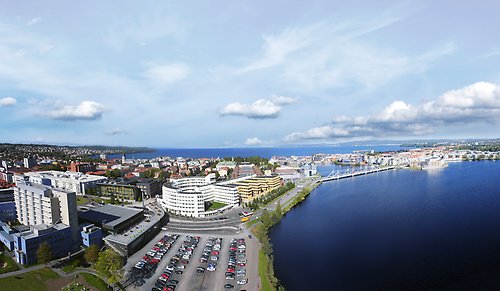 Each employee at Jönköping University is given the opportunity to nominate an association, group or team in this initiative which will be running for three years.
"This initiative is based on Jönköping University's will and ambition to contribute to the region and the local community. JU wants to be an active part in the region, and we hope that this initiative will contribute to strengthening associations in our vicinity. For JU, it is a broadening of the current sponsorship commitment that allows us to reach out to new groups", says Agneta Marell, President of Jönköping University.
The possibility for JU staff to contribute with sponsorship will start on 1 January 2020 and the nomination procedure starts in spring 2020 with the first round of applicants. Each employee at JU will be able to apply once during these three years.
"It is a great opportunity for our employees to be able to sponsor a team or group where their children are active, for instance, and where a small contribution can make a great difference. I look forward to reading the different applications," says Hanna Ståhl, CEO of University Services at Jönköping University.
Sponsorship will be given to registered and eligible associations in Jönköping County, however, it cannot be given to individuals. JU will sponsor associations that focus on children and youth activities, or on culture and environment activities. The nomination procedure will take place on JU's intranet where all employees are given access and opportunity to nominate.
Contact
Agneta Marell, President Jönköping University, +46 36-10 10 01
Hanna Ståhl, CEO University Services, +46 36-10 10 71