Celebrating 10 years of policy-relevant research
The Centre for Entrepreneurship and Spatial Economics (CEnSE) at Jönköping International Business School is celebrating its 10th anniversary in December 2020.
"Over the past 10 years we've managed to make an impact both in Sweden and beyond, with relevant research findings that inform policy-making processes," says CEnSE Director, Johan Klaesson.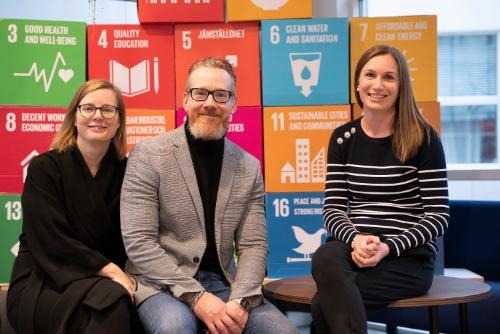 Founded in 2010, CEnSE is a multi-disciplinary research centre focusing on the areas of entrepreneurship, innovation, regional development, and urban-rural dynamics.
"The research we do here at CEnSE is about regional development and economic geography. We look at not only what people do and what firms produce, but where they do it. So, the location is important for the economic outcomes," explains CEnSE Director, Johan Klaesson.
CEnSE has formed strong networks, collaborating with stakeholders such as the Swedish Board of Agriculture, Region Jönköping County, Region Skåne and the Swedish Transport Administration. CEnSE's collaborative projects with local stakeholders has been particularly important for the Jönköping region.
"Over the years, we at Jönköping Municipality have had a number of collaborations with CEnSE that have been of great benefit to us. We have collaborated, among other things, on the issue of high-speed trains

External link, opens in new window., and CEnSE has contributed invaluable knowledge of economic growth based on geographical factors with a focus on the regional and local level," says Stefan Lind, Head of Comprehensive Planning at Jönköping Municipality.
As well as regionally, the centre has also managed to build up a national and international reputation during the last ten years for research that looks at topical and relevant problems, and informs the decisions made by policymakers, particularly through projects such as TASTE (Towards a smart rural Europe) where the research results were communicated to both national and EU policymakers on rural development

External link, opens in new window..
CEnSE is also well-known for its data on innovation, particularly on innovation in smaller firms in rural areas. Such data on smaller firms with 10 employees or less is not included in the official data from the Swedish Department of Statistics, which tends to focus on larger firms in urban areas. CEnSE is thus unique in the research on innovation in this scale and context.
"During the whole history of CEnSE the output of research papers and published articles in leading scientific journals have been rising in numbers, scope and quality," says Johan Klaesson.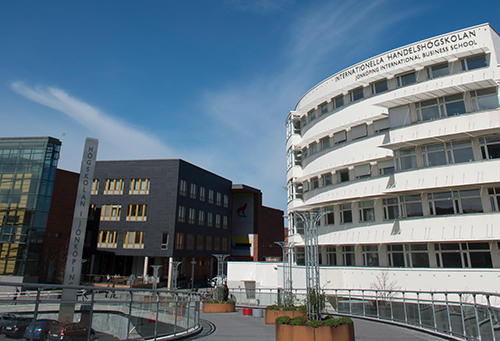 The centre was born out of Jönköping International Business School's Research Unit for Rural Entrepreneurship and Growth (RUREG), which in the autumn of 2010, was transformed into CEnSE, thereby departing from a purely rural focus to incorporating issues surrounding urbanization and regional development within its research topics.
"JIBS has had a long tradition of doing research in regional development and entrepreneurship, often from a geographical perspective. We have also been fortunate to have had many distinguished professors here working in this field. So, this is an environment that CEnSE has been able to thrive in," says Johan Klaesson.
Despite the centre's national and international reach, Johan Klaesson believes that Jönköping is CEnSE's natural home:
"It's no coincidence that we are based in Jönköping. Our research aligns very much with the traditions of business life here, where entrepreneurship and small businesses are very important drivers of the economy of this region," explains Johan Klaesson.
Looking ahead, CEnSE has clear ambitions for the next 10 years:
"We want to continue our high-quality research, keep increasing our network and stay relevant. It's important for us that the centre's research is closely aligned to what is happening in the policy landscape, and that we are helpful to businesses and society in the future."
Find out more
You can find out more on the CEnSE website or contact cense@ju.se.
CEnSE also has a new blog post on vertikals.se

External link, opens in new window.