Spotlight on sustainability for small businesses
Jönköping International Business School (JIBS) at Jönköping University has started up several new initiatives to help businesses transition to sustainable practices. From the start of the academic year in Autumn 2021, JIBS will offer a series of new educations about sustainability targeted towards practitioners of small and medium sized enterprises (SMEs) and owners of family businesses.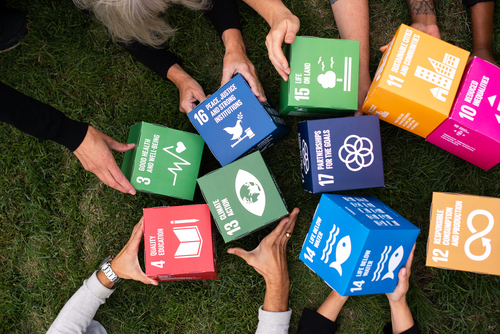 From Autumn 2021, the Media Management and Transformation Centre (MMTC) is offering a new executive education and a lifelong learning course, both on the subject of sustainability. The centre is also taking part in a research project on social innovation directed towards businesses in the Jönköping region. The research centre CeFEO will launch a course on sustainability for family business owners in Spring 2022. The range of education on offer hopes to attract applicants from within the region, as well as from the national and international business community.
New courses to enable sustainable activities
Accelerating a Sustainability Transition is a 15-credit course, offered in English, and given in partnership with Region Jönköping. It is targeted towards managers, owners, change-makers, and entrepreneurs, both nationally and internationally, who have previously obtained a bachelor's degree in business administration and wish to lead change towards sustainability within their organisation.
Omställningskraft för hållbarhet i SMEs

External link, opens in new window. (Sustainability and SMEs) is a 3-credit lifelong learning certificate course, offered in Swedish and also given in partnership with Region Jönköping. It will offer interested practitioners in small-to-medium sized companies within the Jönköping region an insight into how to implement sustainability into their business.
Sustainability and Ownership is a 15-point executive education course being offered by CeFEO thanks to funding from the Knowledge Foundation. The course will be launched in Spring 2022 and is targeted at family business owners and board members, both nationally and internationally, with the aim of sharing knowledge and tools to stimulate and facilitate the process of sustainable renewal in their organisations.
"It's important that we provide knowledge and awareness to society on issues that need urgently to be addressed. Sustainability is a subject that we are making a regular part of our education delivery, both in our executive education and lifelong learning courses, and our student programmes," says Naveed Akhter, Associate Dean of Education at JIBS.
More sustainability collaborations
As well as the new education offerings, JIBS is also taking part in a new research project, SIRU 2.0, in collaboration with Coompanion Jönköpings Län. The project aims to help SMEs implement social innovation and sustainability activities in their organisations.
"These new education initiatives and research activities show how we at JIBS – in collaboration with a range of partners and stakeholders – stand by our commitment to being relevant and responsible. We are acutely aware of the current challenges connected to social, economic and environmental sustainability, and we are determined to play our part towards positive change," says Jerker Moodysson, Dean and Managing Director of JIBS.
Application for the Accelerating a Sustainability Transition

External link, opens in new window. and Omställningskraft för hållbarhet i SMEs

External link, opens in new window. is now open.
You can also visit the MMTC and CeFEO websites to find out more about their education offerings.