More than 3,100 new students at Jönköping University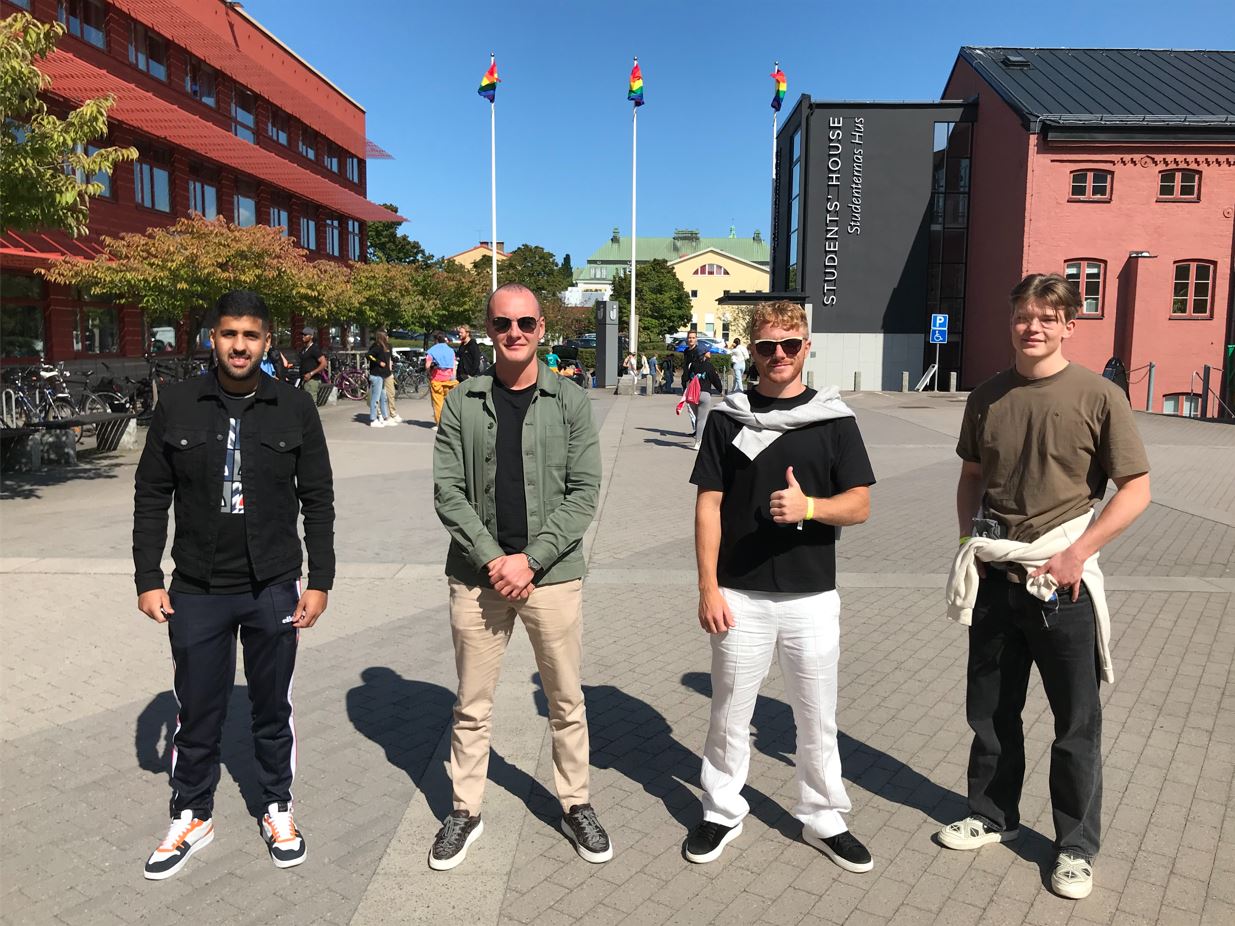 The autumn term has begun, and on 26 August, more than 3,100 new students had registered for an education at Jönköping University (JU).
New education, new people and a new city. It's a lot to take in for the new students at JU. Rebecka Lai, Matvei Ershov and Amal Issa will all study Marketing Management at JIBS (Jönköping International Business School). Matvei is from Russia and is looking forward to the coming years.
"It feels very exciting. The school looks nice and I'm looking forward to meeting new friends from all over the world. Alongside that, I naturally hope to learn a lot and that the studies here will help me reach my future career goals. That was the main reason why I chose Jönköping and Marketing Management," he says.
Rebecka, who comes from Värnamo, has chosen Marketing Management and JIBS because of the school's international focus.
"It is a fantastic chance to make international contacts. As I see it, you have the whole world here at Jönköping University. I also look forward to studying abroad for a semester," says Rebecka.
Amal, who is from Syria, says that she loves Sweden.
"It is such a beautiful country, everything is clean and fresh, and people are open and friendly. This also applies to the school as well; we feel really welcome!"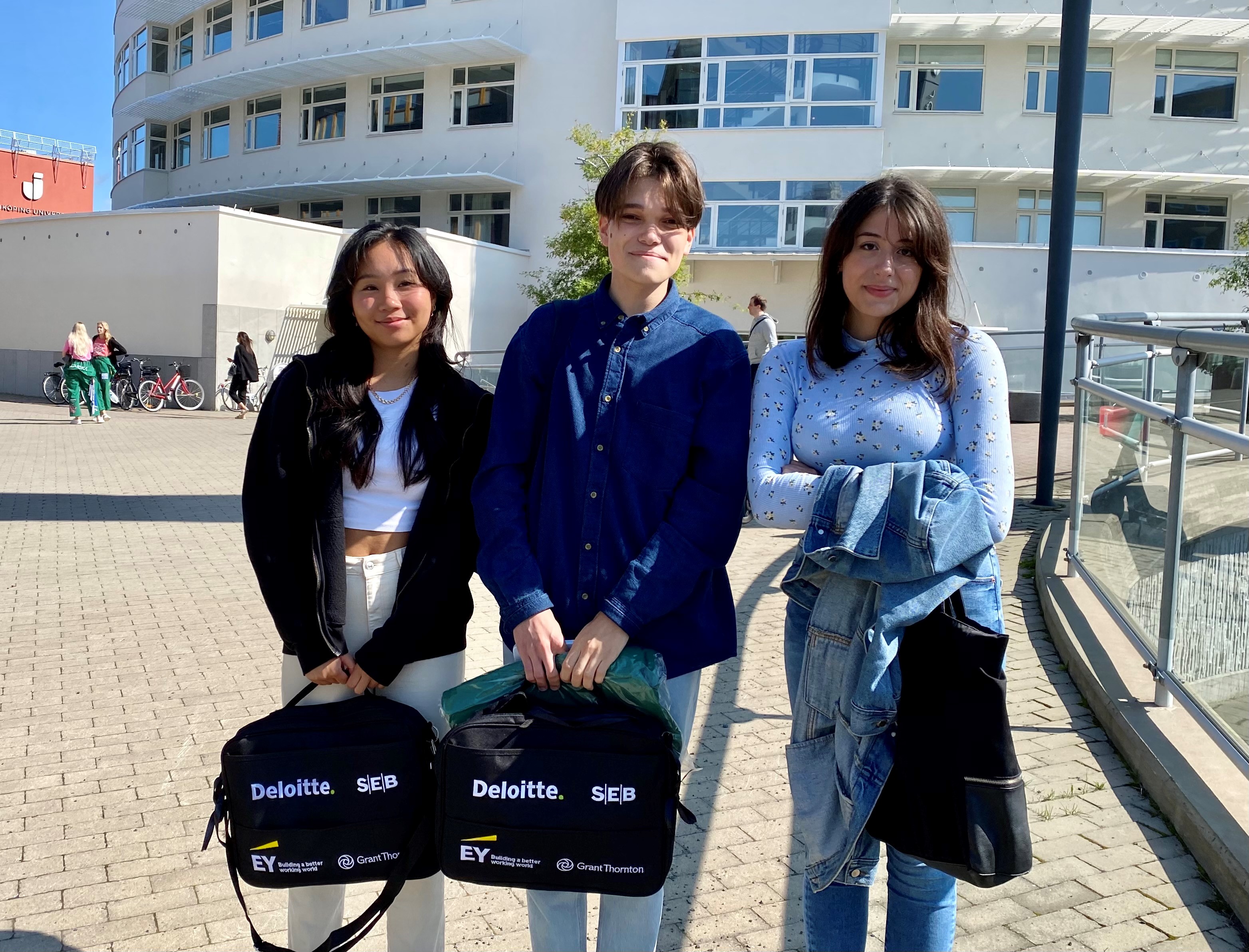 Was inspired to apply for Lighting Design
Nora Rosendahl from Örebro and Alwa Pettersson from Ulricehamn will study Lighting Design at the School of Engineering (JTH) at JU.
"I do not know anyone in Jönköping, but I have a friend who has studied lighting design and she inspired me to apply here," she says.
Both are eager to start studying and think that the overall culture contributes to a feeling of community and togetherness at the schools. Alwa Pettersson, who among other things has worked in the lamp department at Elon, likes Jönköping as a city and explains that if you want to study Lighting Design, you come to JTH.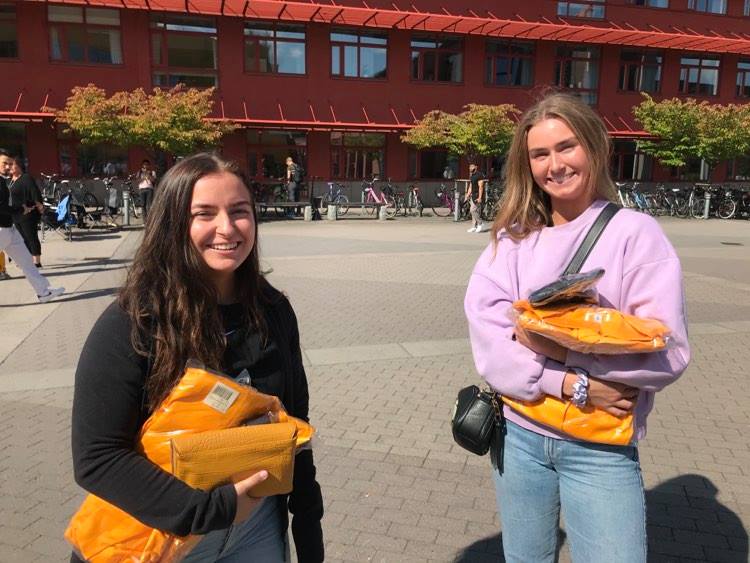 "Safe choice to get a job in the future"
Dashab Rauf, Nyköping, Samuel Knutsson, Lidköping, Julius Borgvind, Gothenburg and Klas Ekstrand, Stockholm, will all study Logistics and Management at JTH.
"My mother advised me to choose this education. A lot of it is about logistics in large companies and quite a bit is happening within that business area. It is a broad education and feels like a safe choice for getting a job in the future," says Klas Ekstrand.
Julius Borgvind has a friend who graduated from Logistics and Management at JTH this spring who recommended the education to him. Another acquaintance of his who recruits managers spoke warmly about JTH and thought that he should go there if he got the chance.
"I have only heard positive things about JTH and Jönköping. It is inspiring to be here and meet all these new people," says Julius Borgvind.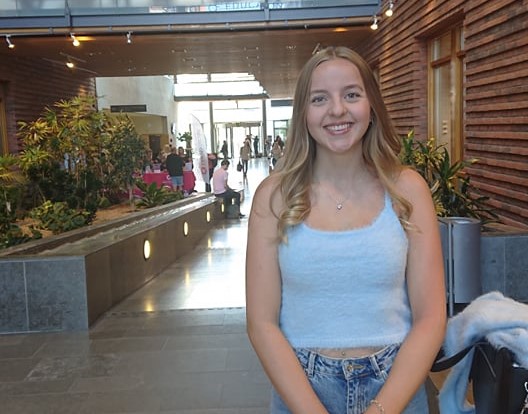 Breadth of the education was decisive
Bianca Hjerp Holmén from Falköping will study HR with a specialisation in psychology at HLKfrom Falköping will study HR with a specialisation in psychology at HLK (School of Education and Communication). She was both excited and nervous during her first day at HLK. The breadth of the education was decisive for her. In addition, Jönköping was attractive as a city.
"HR feels like a good mix of different subjects such as psychology, law and economics," says Bianca.
Henriette Tang, chair of the Health Section, emphasizes that the first day at the university is always full of anticipation, packed with expectations, not only from the new students side but also the associations.
"It is amazing to see the new students, since campus has been empty for quite some time", says Henriette Tang, president of Hälsosektion.