New Honorary Doctors and Professors to give inaugural lectures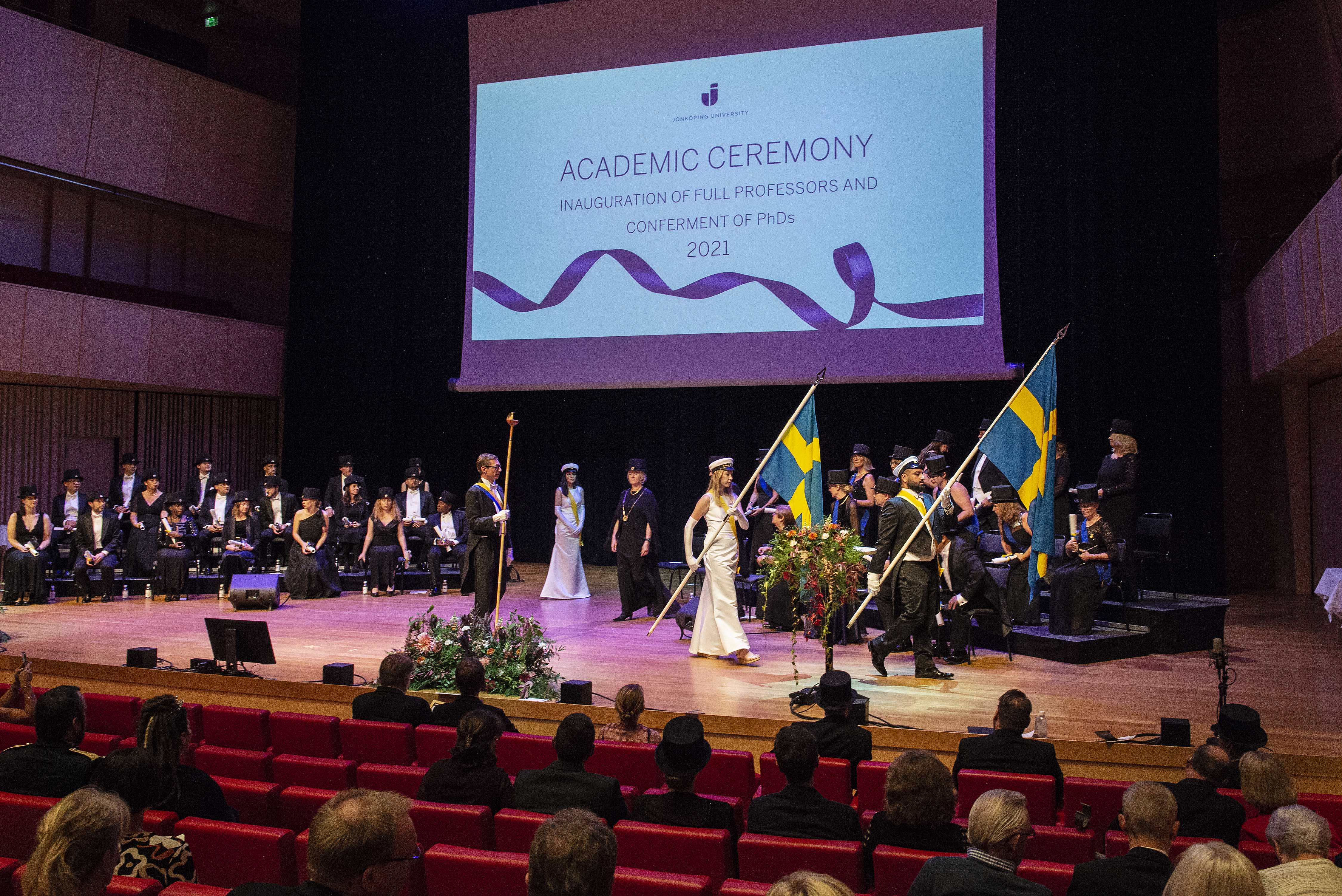 On 8 October, the Jönköping University Academic Ceremony will take place. At the ceremony, 26 PhDs and four honorary doctors will be conferred, and five professors will be installed.
The inauguration of full professors and conferment of PhDs takes place every 18 months at Jönköping University. In connection, the newly installed professors and honorary doctors will give public lectures.
This year the Academic Ceremony will take place on 8 October between 16:00 - 18:00 and the inaugural lectures will be held on 6 and 7 October. Please note that the inaugural lectures and the academic ceremony will not be livestreamed this year.
During the week, according to tradition, the University Library will display the theses and other publications by the professors and the honorary doctors.
Lectures Thursday 6 October
The Thursday public lectures will be given by those professors who will be inaugurated at the Academic Ceremony as well as the winners of the Pedagogical Prize and Per Risberg Memorial Fund Scholarship. The moderator for the Thursday public lectures is Ulli Samuelsson, Associate Dean of Education at the School of Education and Communication.
Lectures Friday 7 October
The Friday public lectures will be given by JU's newly appointed honorary doctors. The moderator for the Friday public lectures will be Salem Seifeddine, Associate Dean of Research at the School of Engineering.