Several from JU participate in literature festival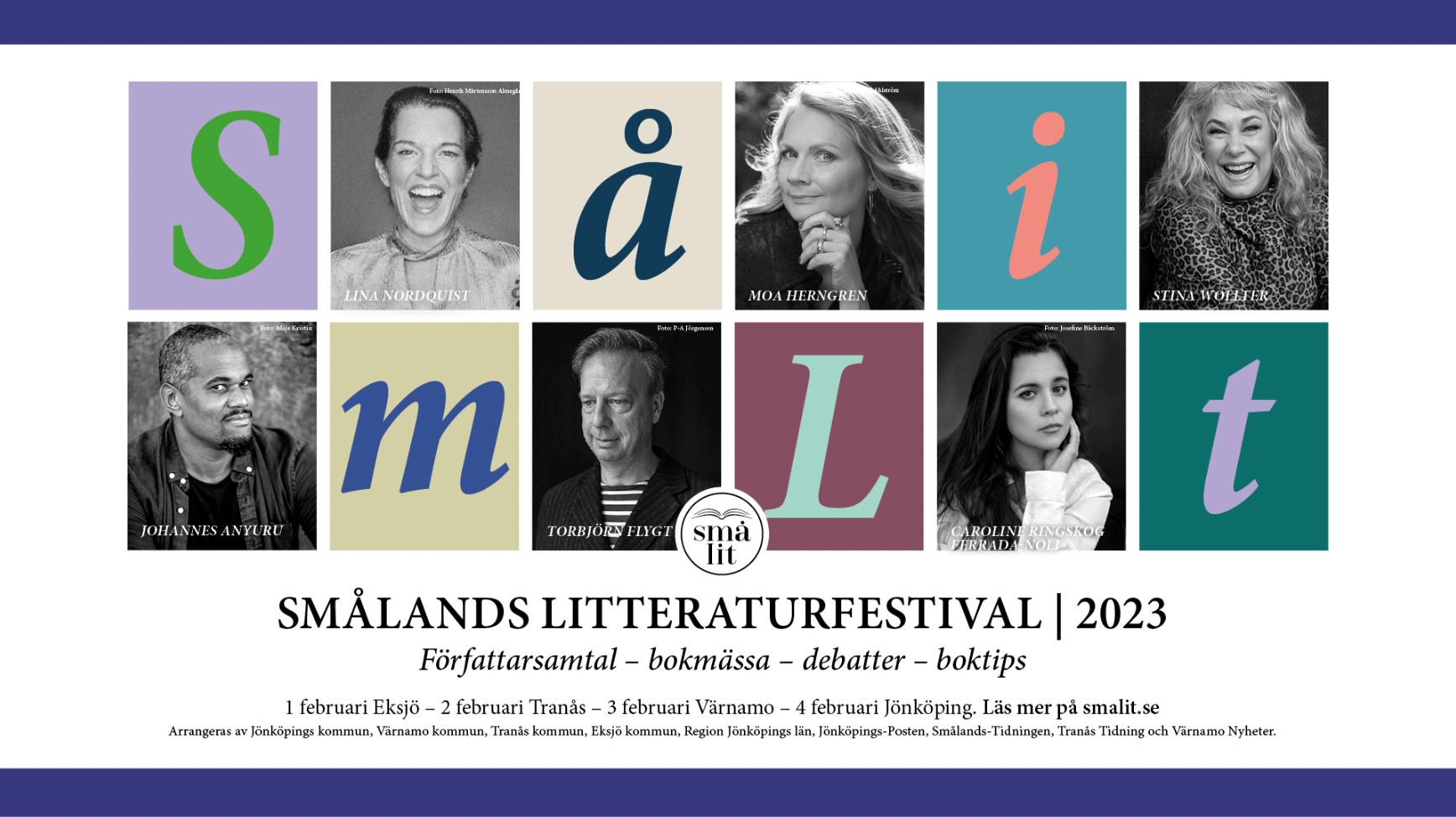 Småland's literature festival - SmåLit - runs for four days and is filled with inspiration, author talks, culture, debates, performing arts and a book fair. This year, the festival will be held from 1-4 February in Eksjö, Tranås, Värnamo and Jönköping. Three researchers from the School of Education and Communication (HLK) at Jönköping University (JU) and a staff member from University Services will participate in the festival.
Joel Berglund, a PhD student in pedagogy at the Department of Education at HLK, will participate in Värnamo on 3 February at 14:20. Joel will talk about his experiences of writing autobiographies – for others.
Ylva Lindberg, Professor of Education, will take part in a cultural debate in Jönköping on 4 February at 13:45. The debate is entitled "Canon - blessing or curse?"
Catarina Schmidt, Senior Lecturer in Education, will take part in the programme in Jönköping on 4 February at 11:30 to talk about how children's literature can serve as a starting point for language and knowledge development in early school reading classes. Catarina will also read from the book "Sinus and Malva: the battle for the galaxy" a little later in the afternoon, at 14:50.
Daniel Gunnarsson, librarian at the University Library, will read from his book "What lurks in the reeds" on Saturday 4 February at 12:50.
Read more about SmåLit and see the full programme here https://www.smalit.se/
Please note: the events at the festival will be held in Swedish.