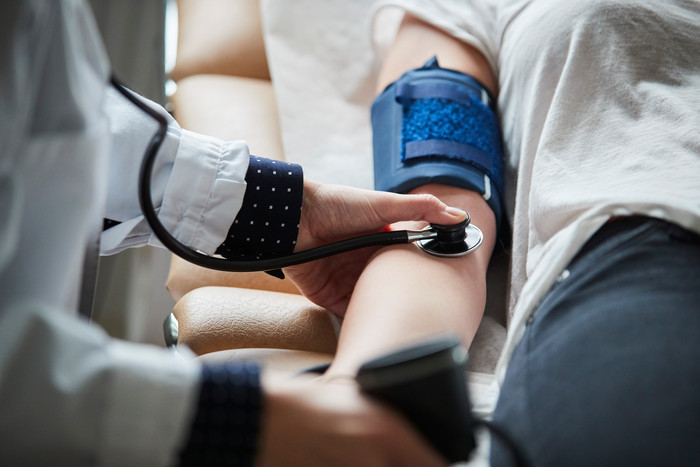 JU's district nursing education receives high rating
The specialist nursing education at the School of Health and Welfare, Jönköping University (JU) , which has a focus on district nursing, has been rated as "high quality" after an assessment by the Swedish Higher Education Authority (UKÄ). In the assessment, UKÄ looked at four different areas of the programme. All of the areas received a satisfactory result.
UKÄ is a governmental supervisory authority that evaluates the quality of Swedish higher education programs. Overall, the report states that JU's district nursing education is of "high quality".
"It is very gratifying and good for the School of Health and Welfare that the Specialist Nursing Degree - District Nursing is awarded the rating "high quality". However, I am not surprised because there are fantastic employees at the Department of Nursing who work with the education," says Marie Ernsth Bravell, Dean and CEO of the School of Health and Welfare.
In total, 13 higher education institutions that offer a specialist nursing degree in district nursing were reviewed. The School of Health and Welfare is one of seven higher education institutions that UKÄ considers to be of "high quality".
One of the assessment areas in the report is about the set-up of the programme. The nursing program showed, among other things, that the number of teachers and their competence is sufficient in both the short and long term and that the proportion of teachers who are doctoral graduates is high, at least four out of nine in the teaching team.
The assessment area that looked at the design, implementation and results of the programme show that the students are given the ability to independently assess, plan, implement and evaluate the measures needed to promote physical, mental and social health in patients and prevent the onset of disease and disease complications.
In the assessment area dedicated to student perspectives, the report shows that the nursing students have the opportunity to develop the content and implementation of the education. The School of Health and Welfare was also judged to have relevant collaborations under the fourth assessment area on working life and collaborations.