JU Solar Team aims for gold with their new solar car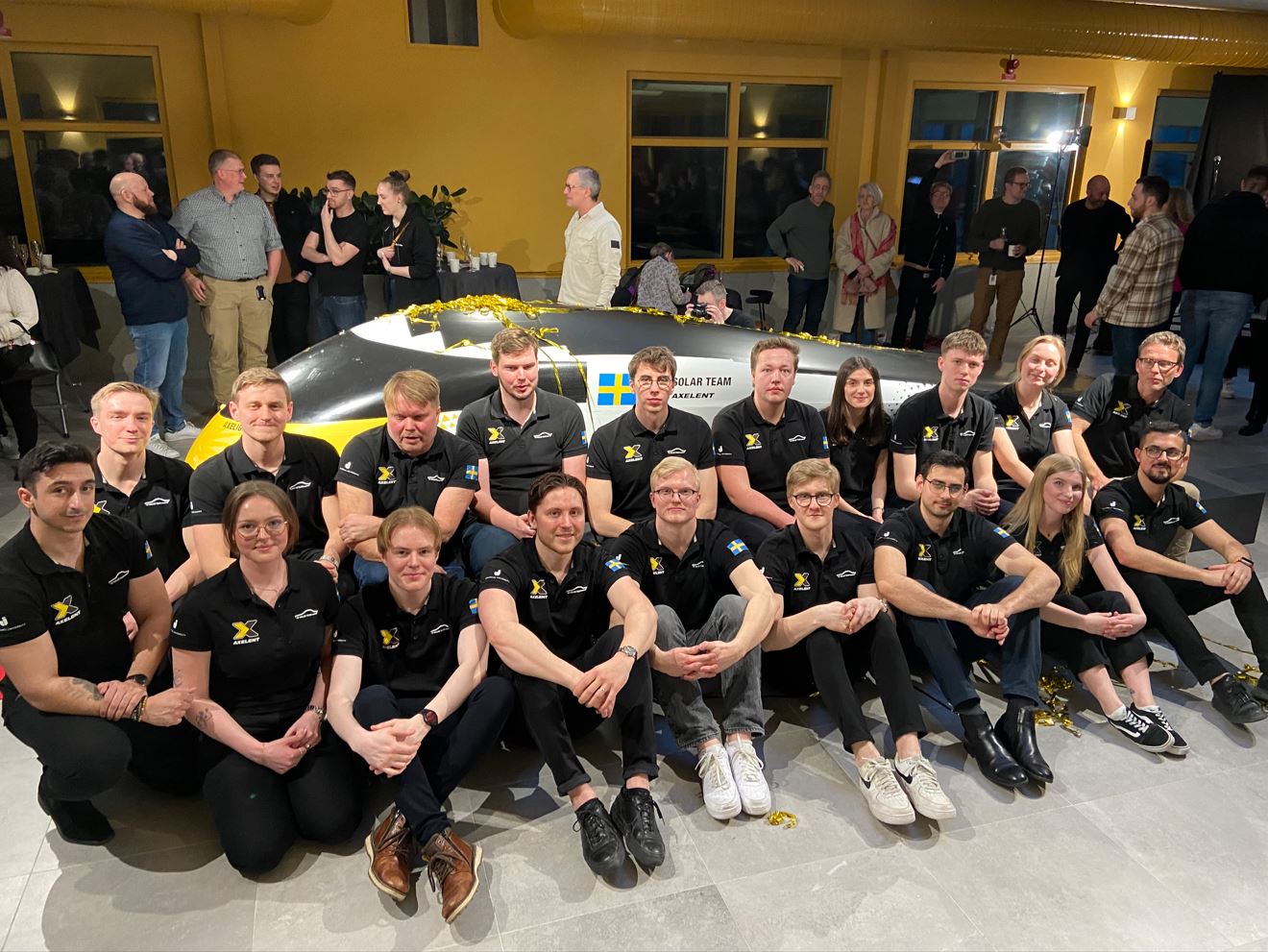 The JU Solar Team is aiming for gold in Bridgestone World Solar Challenge in Australia with their new solar car, which is named Axelight and was unveiled on 22 March.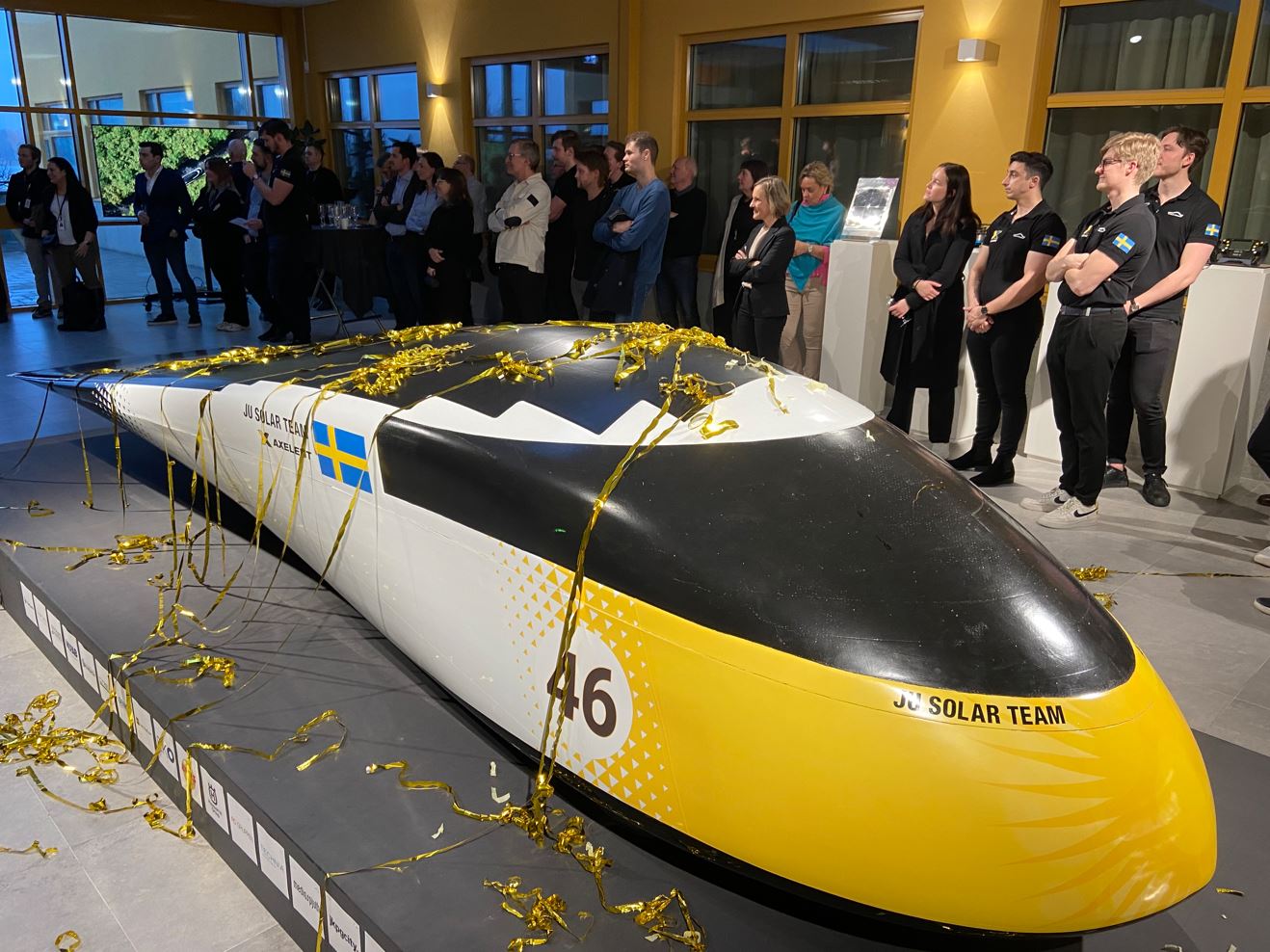 "Our new car is lighter and faster than any of our previous cars, so winning is not an unreasonable goal. Compared to the cars that were in the competition last time in 2019, ours is clearly better," says Rikard Månsson, team leader for this year's JU Solar Team at Jönköping University (JU).
The unveiling took place in front of about 100 people at the School of Engineering at Jönköping University. This year's solar car is very different from previous editions. It is streamline in shape, like a drop of water, has a built-in cockpit and has three wheels instead of four. Everything to reduce weight and air resistance and increase speed. 22 students are part of the JU Solar Team and they have worked many days, evenings and nights on the solar car.
"Unique solutions"
"Everything has worked well so far and we have a pleasant atmosphere in the team. We support each other and solve problems that arise. Some work remains, but we are satisfied with the car's concept and design. The solutions we have come up with make our car unique and we think we will perform really well in Australia," says Rikard Månsson.
The solar car project is given as separate courses at JU led by the course teachers Dag Raudberget and Magnus Andersson, who, among others, were interviewed on stage at the solar car event.
"A flagship for JU"
Ingrid Wadskog, Managing Director and Dean at JTH, said during her speech that the JU Solar Team is a flagship for JU that symbolizes innovation, collaboration, internationalization and sustainability.
"I am incredibly proud of this fantastic project and want to thank all the students, teachers and sponsors involved," says Ingrid Wadskog.
The main sponsor for the JU Solar Team is Axelent and Andreas Lanz, CEO of Axelent Solutions in Jönköping, attended the unveiling of the new solar car.
"Curious, dedicated and competent"
"We are passionate about technology and innovation and are incredibly proud of this collaboration. We include it in our marketing and mention it in every single presentation we have. This is not just a course for the students who work with the solar car, but a lifestyle. They are curious, dedicated and competent, and it is this type of workforce that we and many companies with us are looking for," says Andreas Lanz.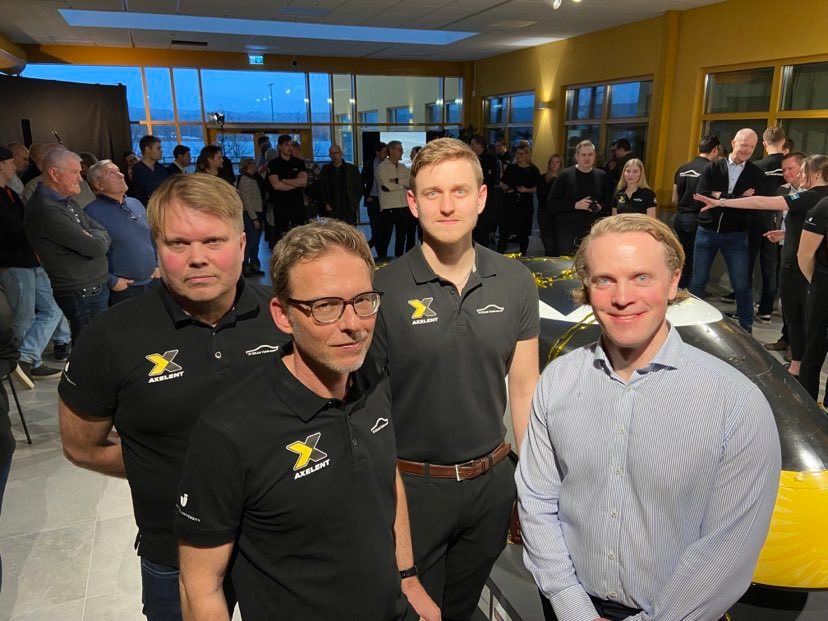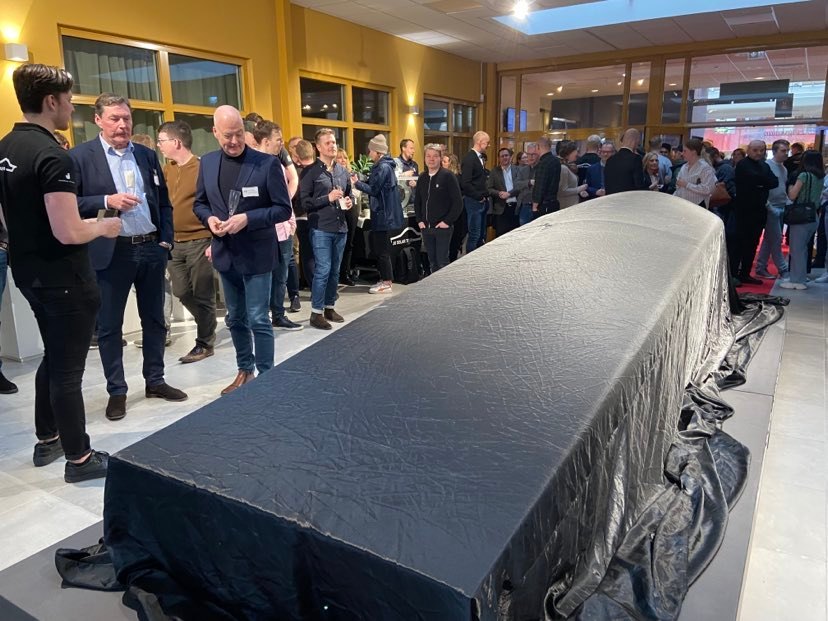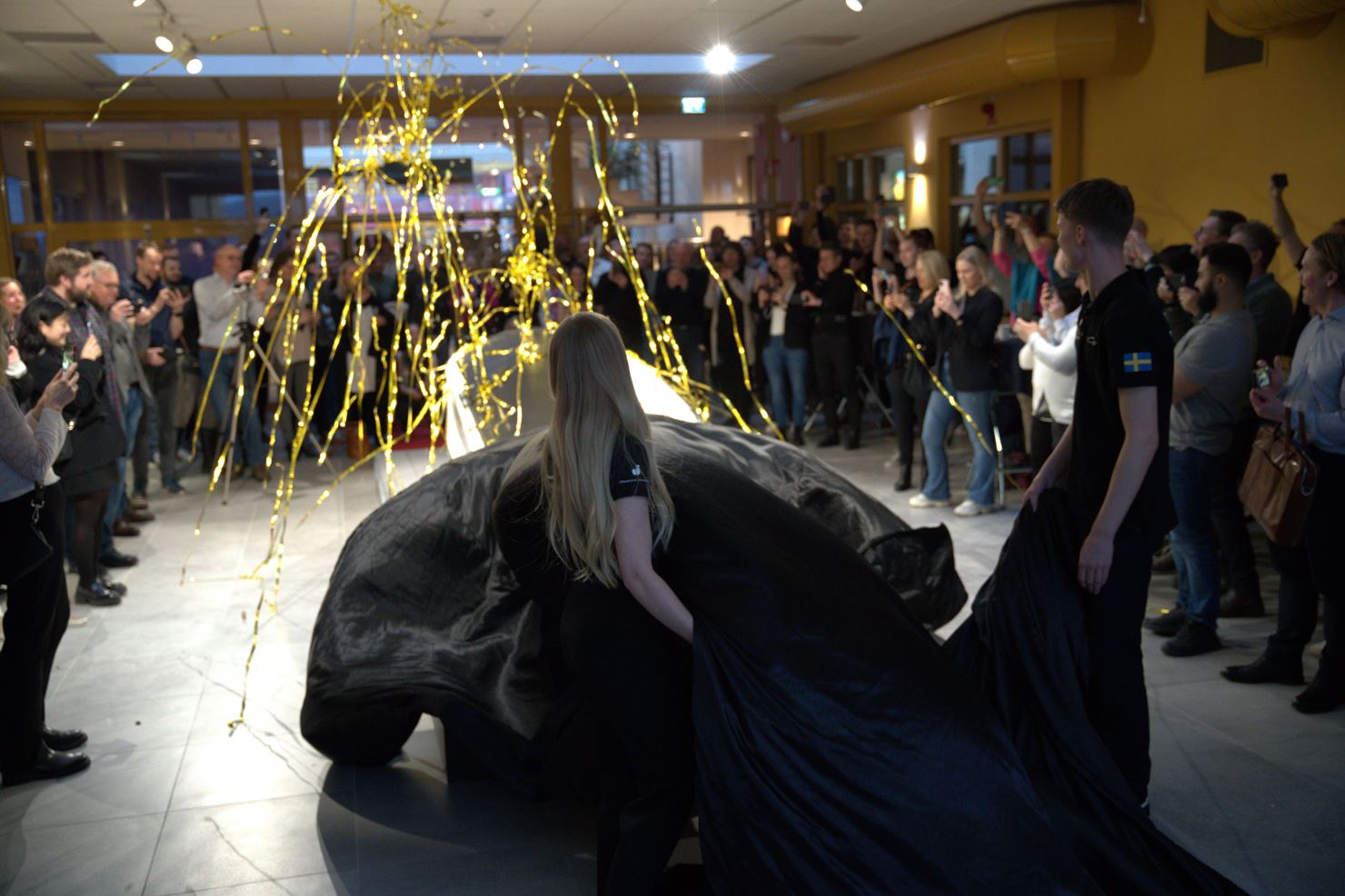 Lecturer Industrial Design

School of Engineering