JU's Open House back on campus
Jönköping University (JU) will open its doors on 19 March for curious prospective students who want to find out more about the university and its education programmes. This is the first time since 2019 that Open House has been able to take place physically on campus. In both 2020 and 2021, Open House was carried out digitally due to coronavirus pandemic restrictions.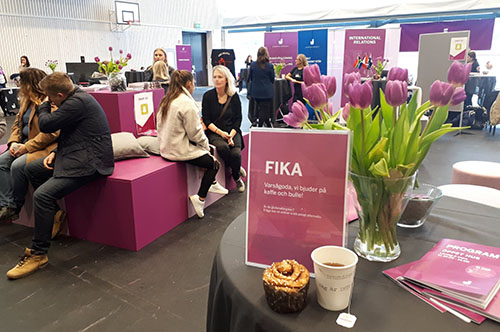 After a two-year hiatus, Open House is back on campus on 19 March. Visitors are welcome to explore JU and its four schools between 10.00 - 14.00 that day.
During this time, visitors can also enjoy a schedule of information sessions about the programmes they are interested in. On hand during the day will be students and staff from the schools to answer questions and give visitors an insight into what its like to study at JU.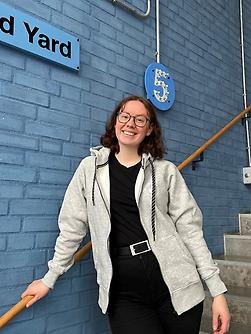 Caroline Gunnarsson is a JU student ambassador who will be part of the team welcoming prospective students on 19 March. She's looking forward to meeting them and telling them what student life is like at JU:
"I'm really excited for Open House! It's fun to give new students our perspective of JU, answering their questions and hopefully calming their uncertainty prior to the application period. It's important the JU feels like a good fit for new students as they will spend many years here. As student ambassadors, we feel the responsibility to be good and honest representatives of our schools."
Robert Gunnarsson, JU's Vice President for Education sees this year's Open House as a great opportunity for visitors to get a good picture of all that JU can offer.
"We are delighted to be back on campus with Open House this year, and we welcome all prospective students to explore our fantastic campus, to talk face-to-face with our students and teachers and to give us the opportunity to describe why we are so proud of our educational programmes at JU," he says.
The admissions period for all programmes at JU opens on 15 March and closes on 2 May.
More information
Information about Open House and the programme of information sessions can be found here.
JU also has a series of filmed student conversations called Point of JU which can be found on JU's YouTube channel.
Open House is an event targeted towards interested prospective students who are currently living in Sweden. International Students wishing to apply to JU can visit the Study at JU page on our website.