En eftermiddag om tillämpad AI - forskning och praktik
Välkommen till en eftermiddag om tillämpad AI på Tekniska Högskolan vid Jönköping University.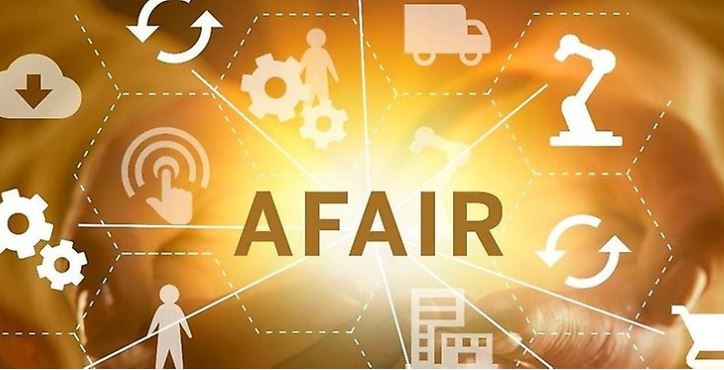 Möt forskare och organisationer som är engagerade i projekt för att införa Artificiell intelligens (AI) i sin verksamhet. Aktuell forskning och lärdomar från företag kommer att presenteras och diskuteras. Organisatoriska och tekniska utmaningar kommer att lyftas och representanter för forskningsprofilen AFAIR kommer att berätta om möjligheterna till att samarbeta med Jönköping University inom AI. Eventet, som är på engelska, är kostnadsfritt.
Var: Tekniska Högskolan vid Jönköping University.
När: 22 november, kl. 13.00-17.00.

Anmäl dig till AI-eftermiddagen senast den 15 november och få uppdateringar per mejl. Mer programinformation kommer inom kort.
An afternoon on applied AI – research and practice
13.00-13.15: Welcome note
Anette Johansson, Assistant professor Work organization, JTH, JU.


13.15-14.30: Research insights
"Leading competing logics to enable AI integration", Annika Engström, Associate Professor in Work Organization, JTH, JU.
"Getting your probabilities straight", Ulf Johansson, Professor in Data Science, JTH, JU.
"AI and responsive logistics management", Joakim Wikner, Professor in Logistics, JTH, JU.

14.30-15.00: Coffee break

15.00-16.15: Results and experiences from research in collaboration in AFAIR
Researchers from JU and company representatives from Husqvarna Group, Siemens Energy, Bufab and Fagerhult will share challenges, discoveries and advice in a panel conversation.

16.15-16.45 Keynote speech
"Science in Practice" - Lars Carlsson, Associate Professor in Computer Science and Head of department JTH, JU. In this presentation you will be given examples on how scientific efforts have provided value to real-world problems in different industries.

16:45-17:00: Moving forward
Ideas on different ways to engage with Jönköping University on AI matters to move research and practice forward.

17:00-17.30: Mingle with light food