SSA - Students for Sustainable Action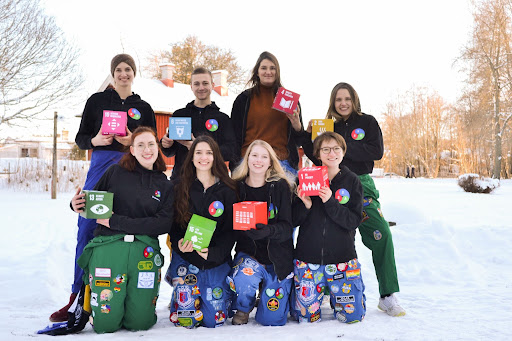 Students for Sustainable Action is an association formed by passionate students who want to work towards a more sustainable campus - and that includes all sides of sustainable development: social, ecological and economic. We are creating a mindset of sharing things between students, using our volunteering network to teach the benefits of giving from the heart, having created a guide for newcomers about sustainable living in Jönköping and educating people on social media about how to make small sustainable steps in their everyday lives.
We have around 55 members spread between our projects:
Urban Farming – grows veggies on the rooftop of HLK
Solidarity project – connects students and local places where volunteers are needed
Recycling project – improves recycling at JU and student accommodations
Sponsorship project – finds partners and fundings
Swap team – organises exchanges of clothes, books, furniture
Event team – organises sustainability-related events
Creative team – raises awareness through our social media
Green food – strives for improving the food on the campus
Spectra – works for equality and against discrimination on the campus
Students can join our projects as members or project leaders through this form: https://forms.gle/LHzYPk2UcJz5uzESA. Also, we support students bringing their own projects and ideas under SSA. Or you can just come to our events and follow us on our social media for updates on what we are doing, tips for more sustainable life and different opportunities.
Last semester SSA issued the Local Sustainability Guide featuring many extraordinary places and tips in Jönköping. You can get it for free here: https://issuu.com/ssajkpg/docs/final_jonkoping_local_sustainabilit_35842eb1357e36